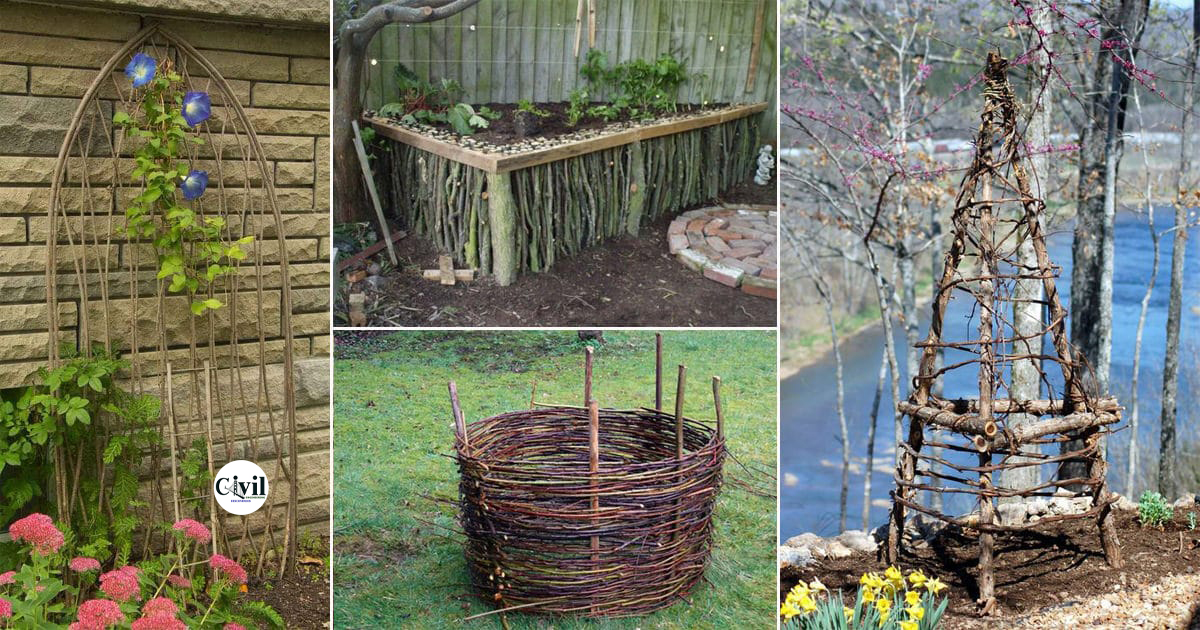 There's so much you can do to make your yard look beautiful using wooden sticks. Try these really creative Garden Projects Using Sticks and Twigs! Want to add a touch of beauty to your garden without spending too much? The holiday season is also around the corner and here are some creative ideas you can use on Garden Projects Using Sticks and Twigs.
1- Make Twig Trellis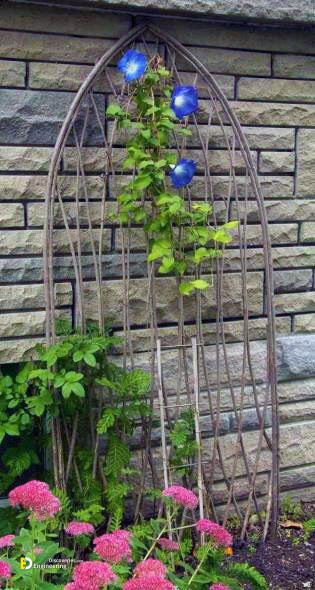 Make twig trellis to grow climbing flowers and lean them against the wall.
2- A Twig House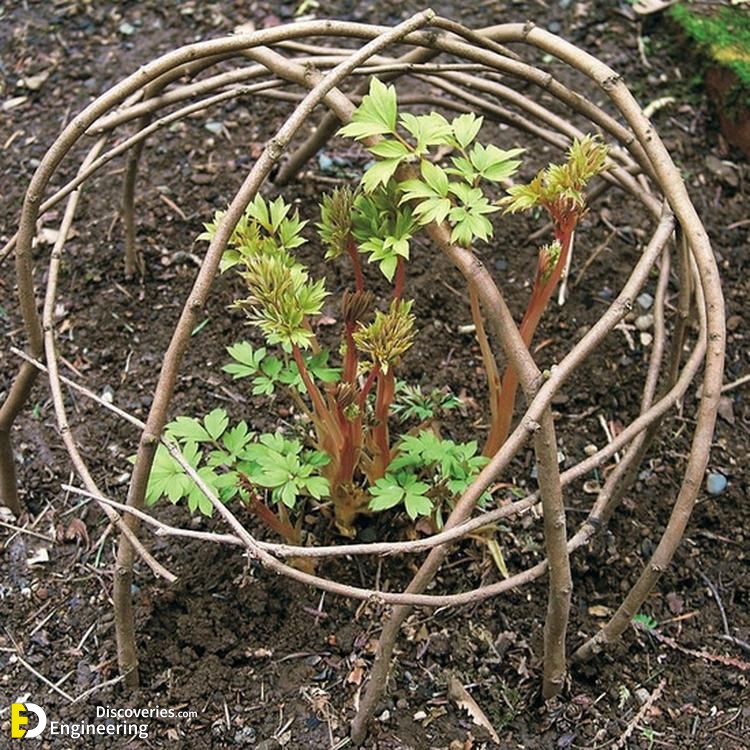 This mini twig house will offer great protection to small perennials.
3- Garden Decor Using Tree Branches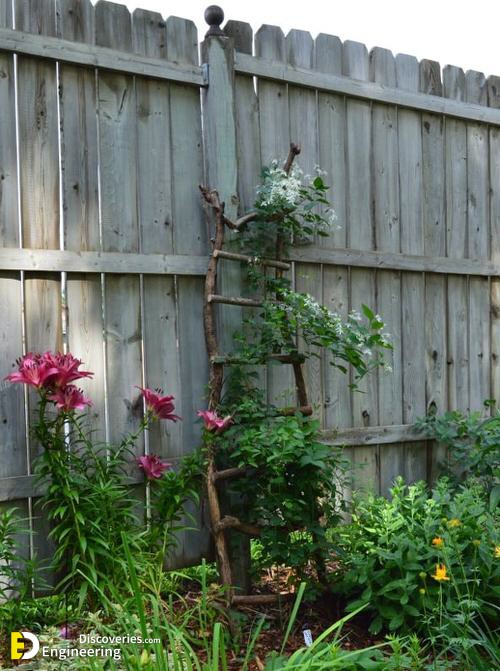 Make a ladder using twig branches and use it to grow climbing plants.
4- Diamond-Patterned Twig Trellis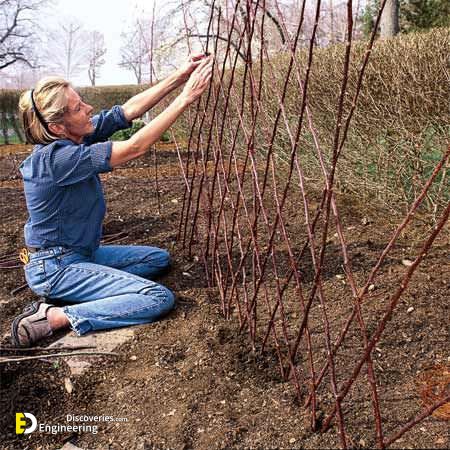 This diamond-patterned twig trellis is great for climbers and is also easy to make.
5- Wattle Fencing Using Twigs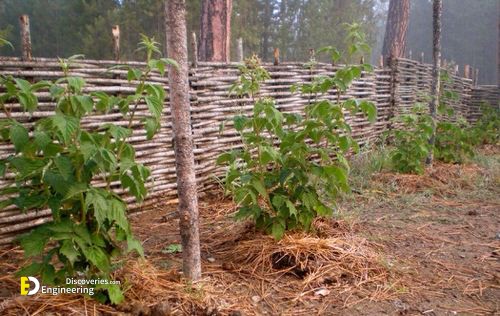 This wattle fencing brings a rustic charm to the backyard if you're living in the countryside.
6- Raised Garden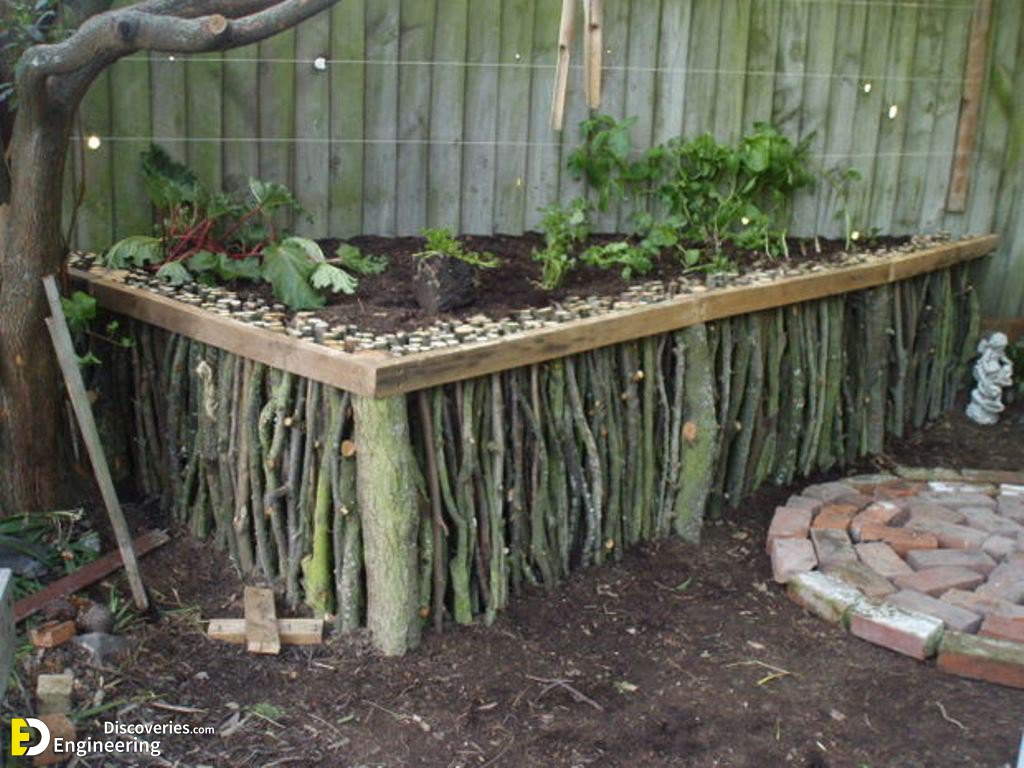 Making a raised garden can be a fun project, especially with using twigs!
7- Upcycled Garden Trellis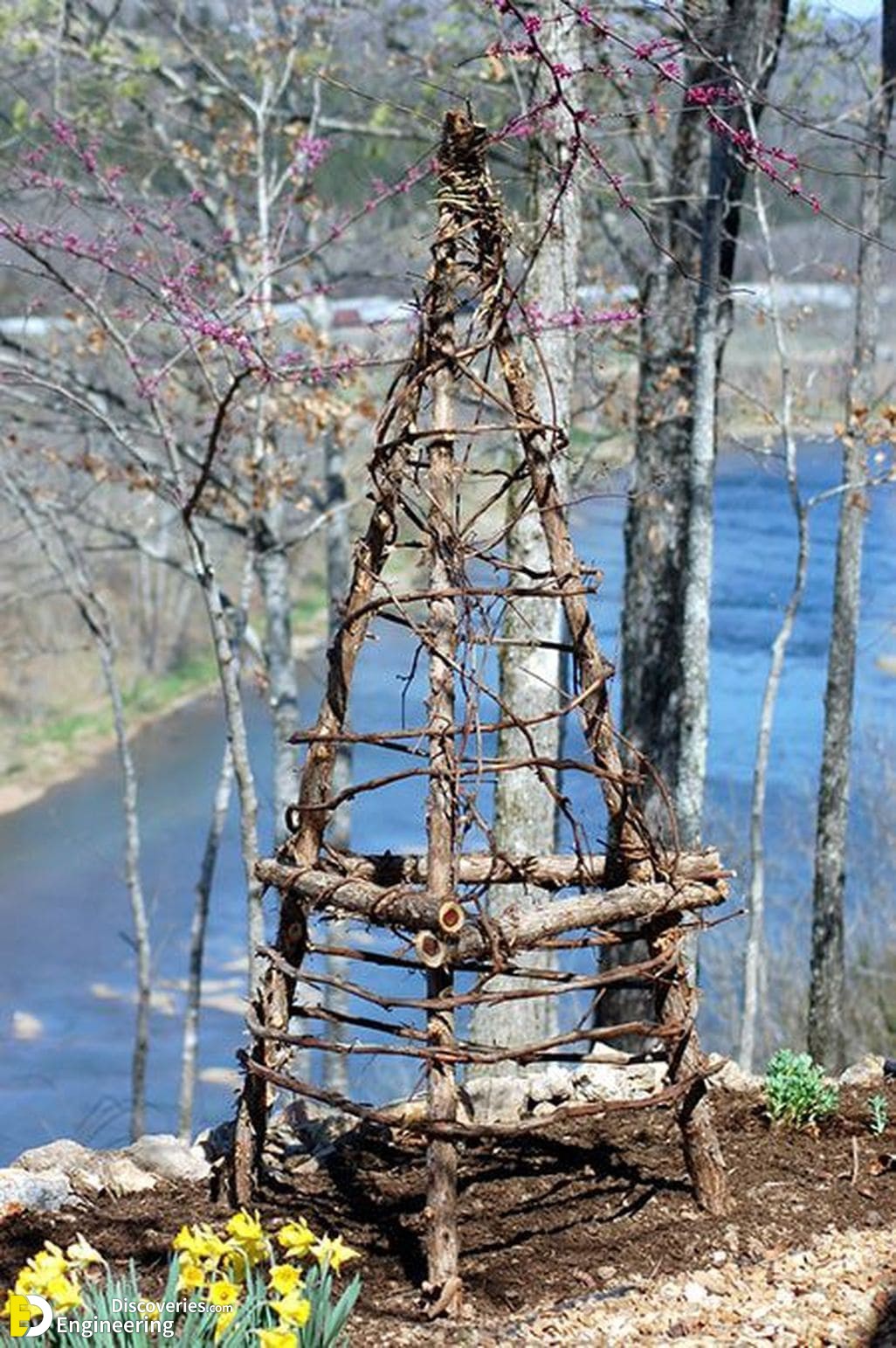 This beautiful trellis can be used to grow cardinal vine for the hummingbirds.
8- Weave Your Own Elevated Flower Bed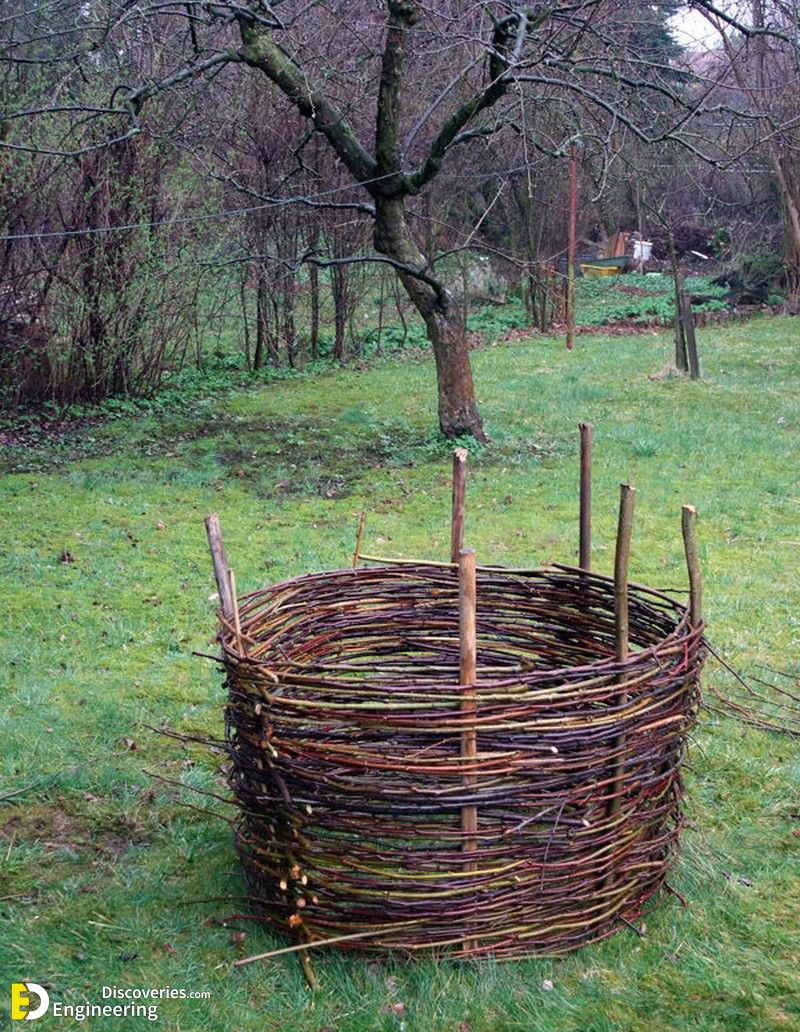 Using flexible and long willow or dogwood twigs, weave your own elevated flower bed in the backyard!
9- Make Your Own Arbor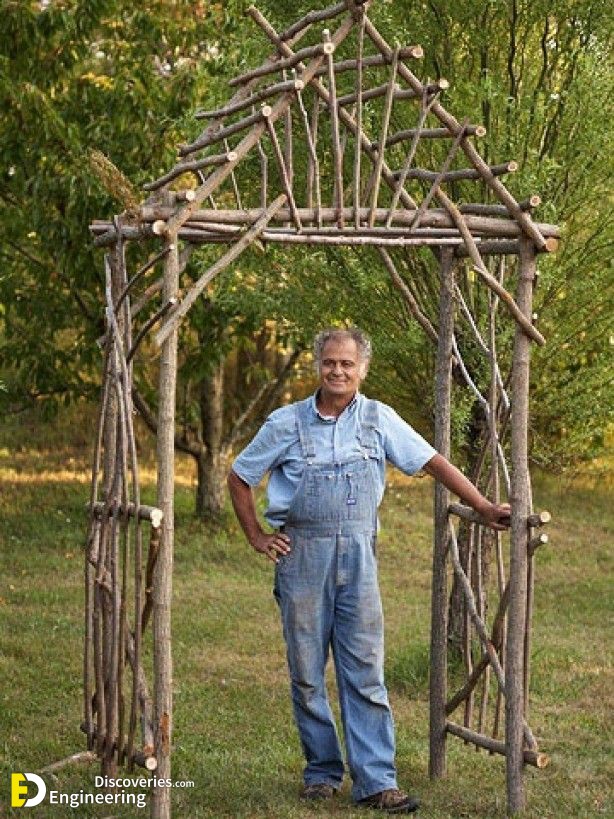 You can use either dried or fresh green wood for this project.
10- Playhouse From Willow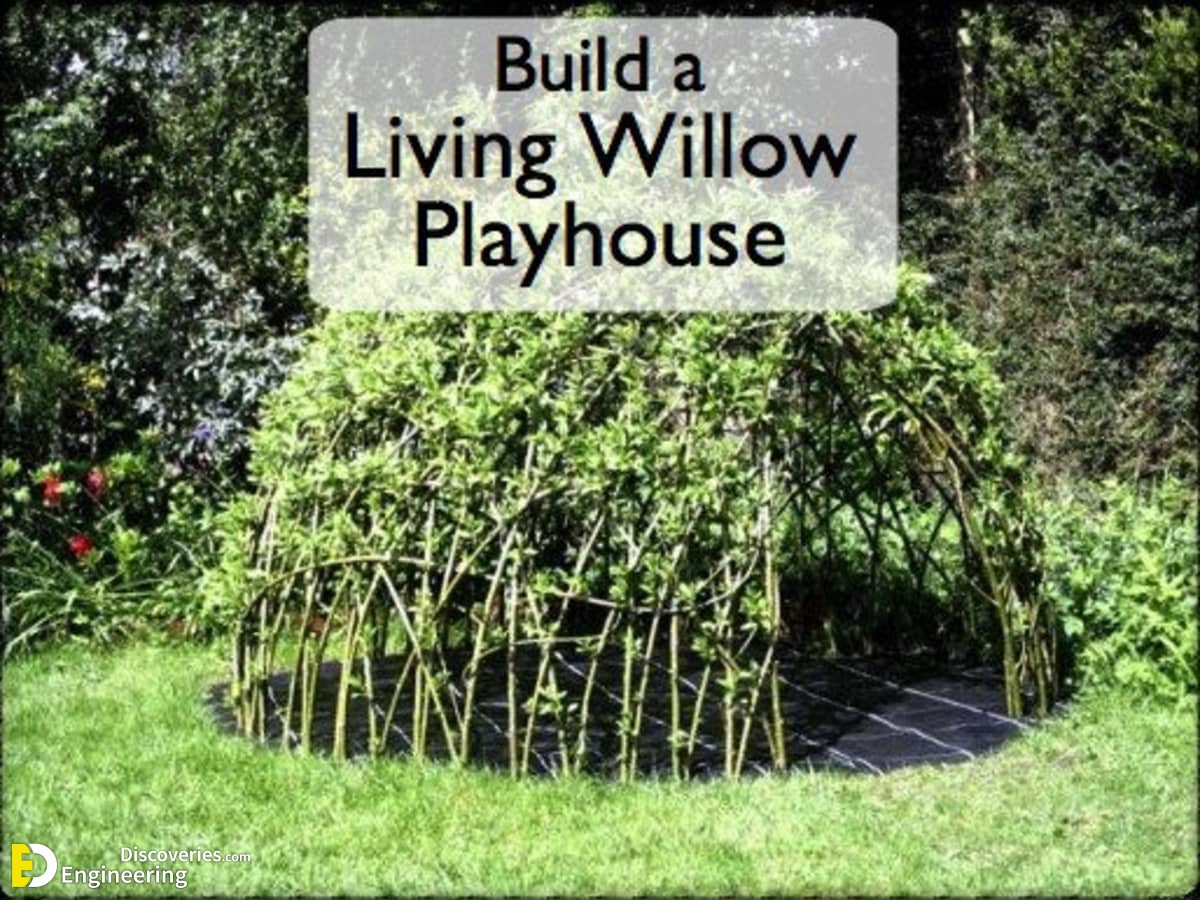 Make a willow playhouse for your kids using sticks and a weed-suppressing membrane.
11- Enclosed Garden Structure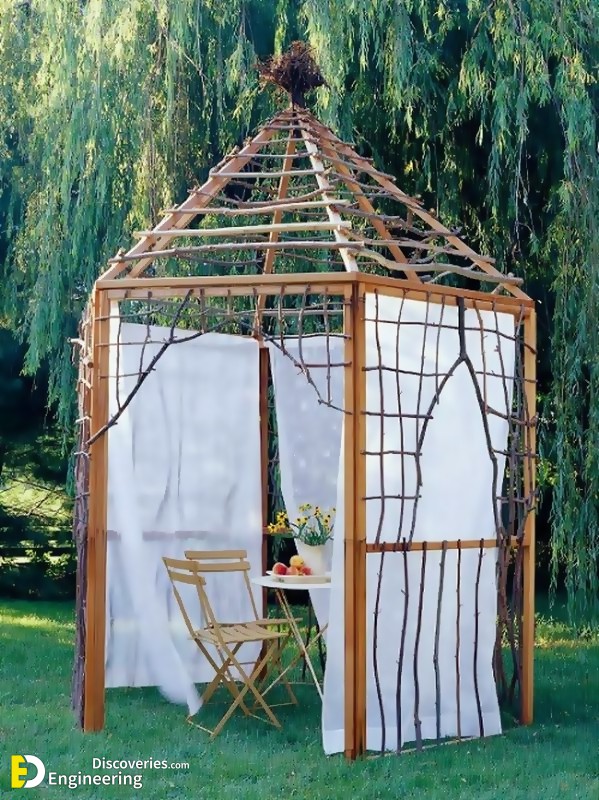 This simple yet attractive wooden structure looks elegant and can be a great place to spend evenings.
12- A Hanging Ladder on the Wall
A hanging wooden ladder will be a great idea to make plants climb!
13- Patch of Woods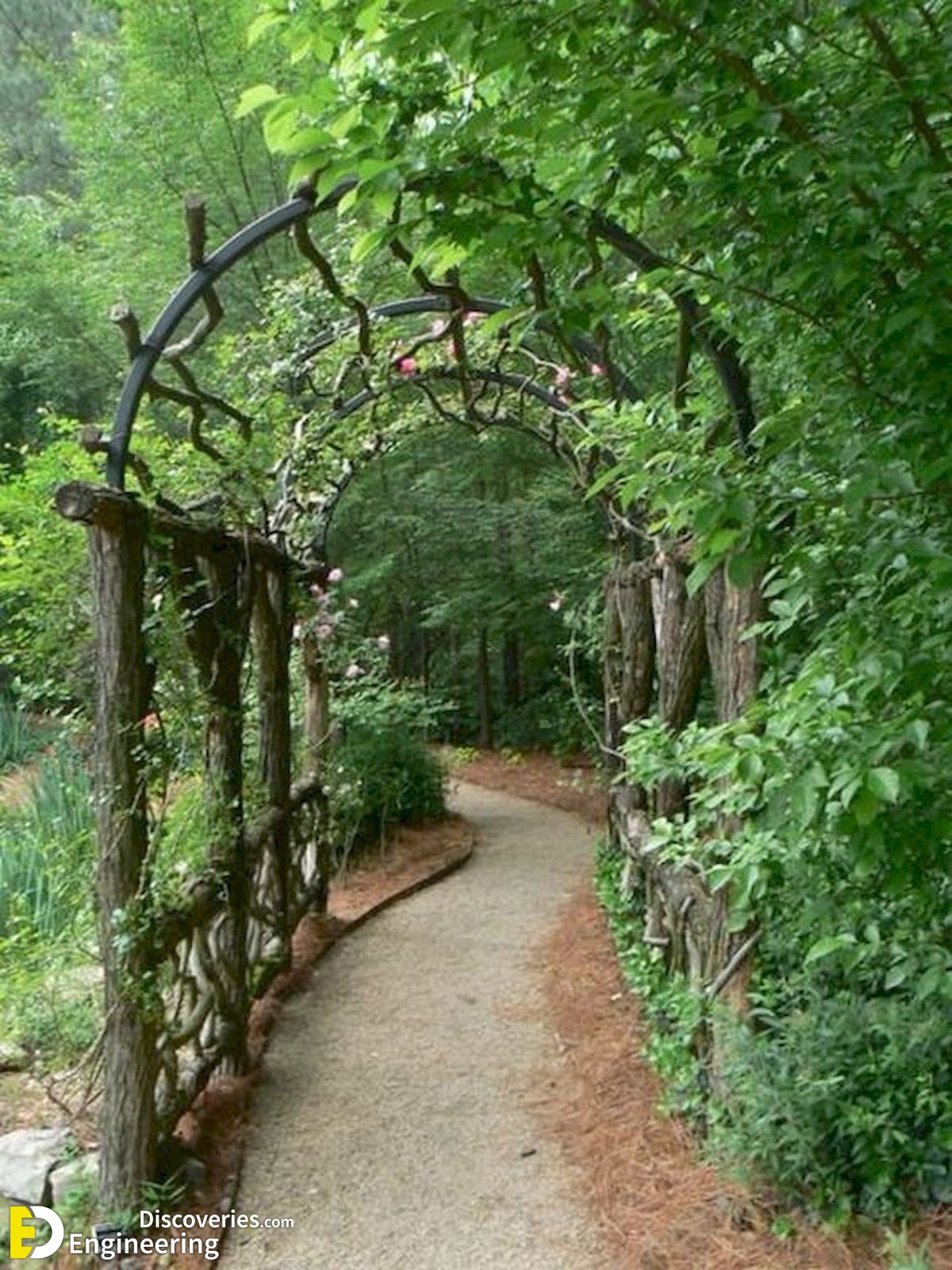 Using a metal frame and wooden sticks, you can make a similar arch in your yard.
14- Pot Holder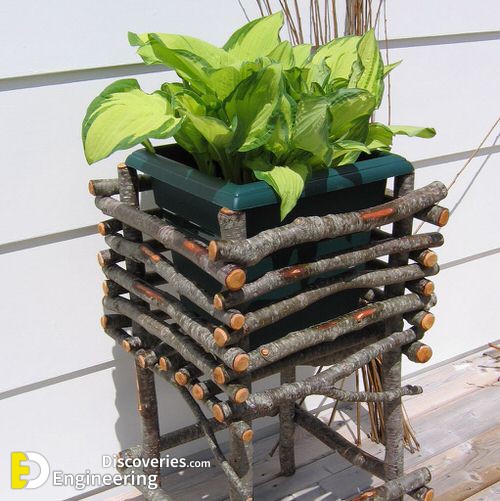 Garden sticks can be used easily to make a raw and rustic-looking pot stand.
15- A Royal Garden Chair!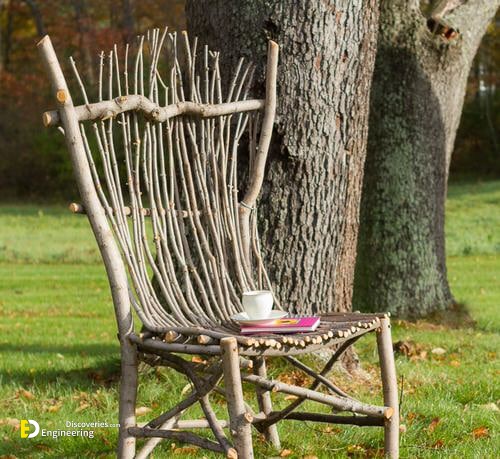 Make a royal garden chair made completely of wooden sticks and twigs like this one!
16- Homemade Wooden Wind Chime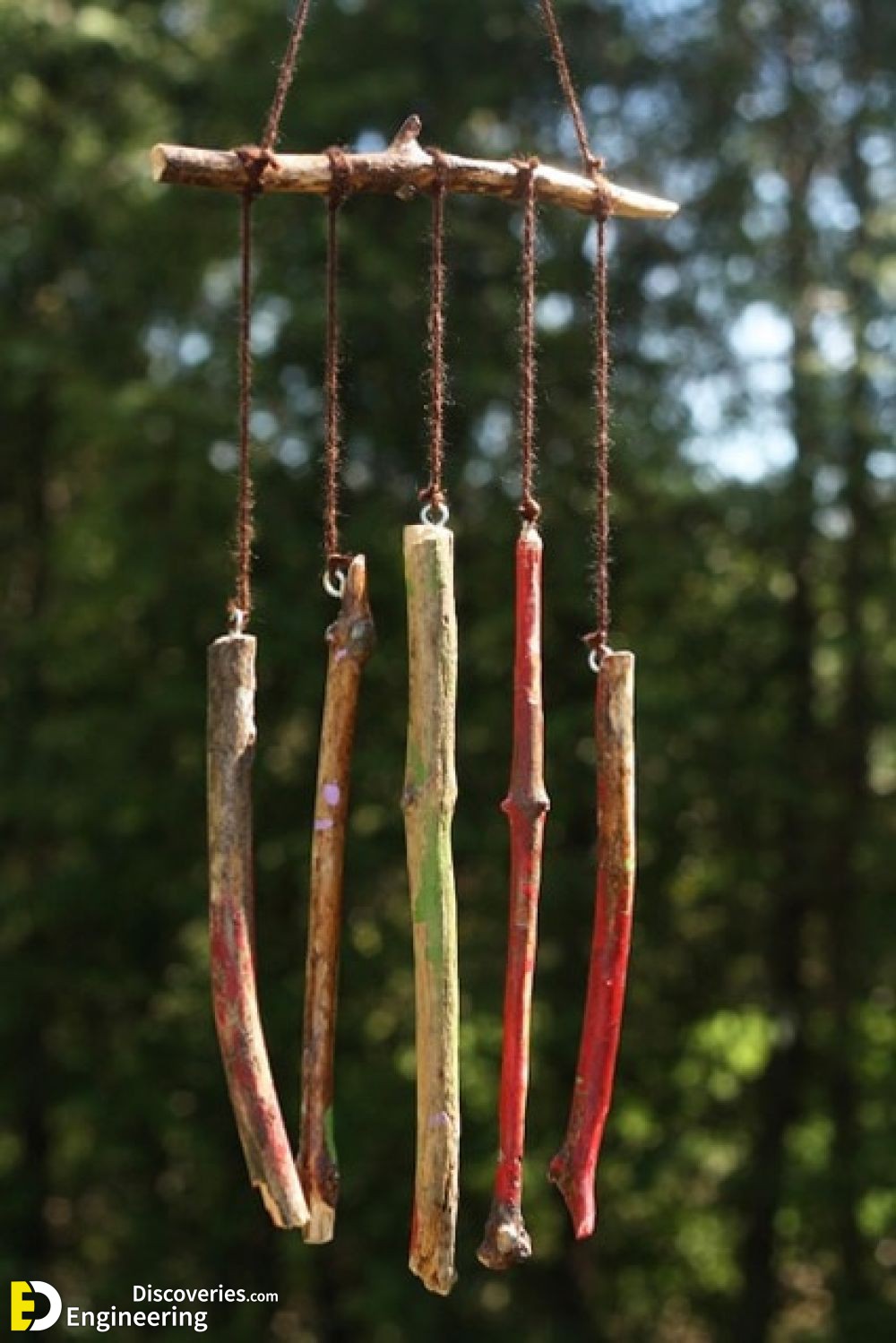 Enjoy the sounds of nature by making a homemade wooden wind chime.
17- A Big Bird Cage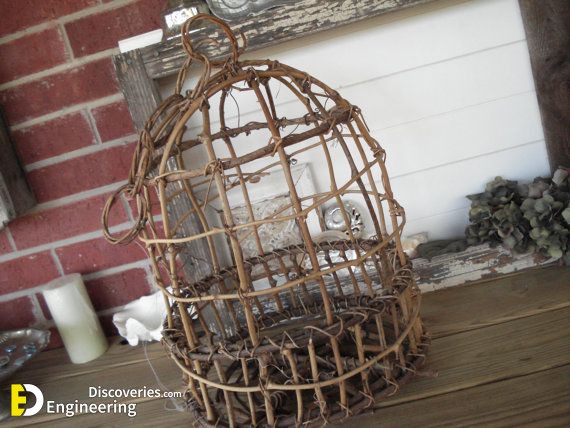 Make a big birdcage using wooden sticks. Your parrots are going to love this!
Share this