the block is made of Portland cement, fine aggregates (fly ash or sand), water and an expansion agent. The autoclaving process results in the production of air voids in the material, making it less dense, easy to cut/ mould and better insulating. An autoclave is a strong, pressurized, steam-heated vessel 3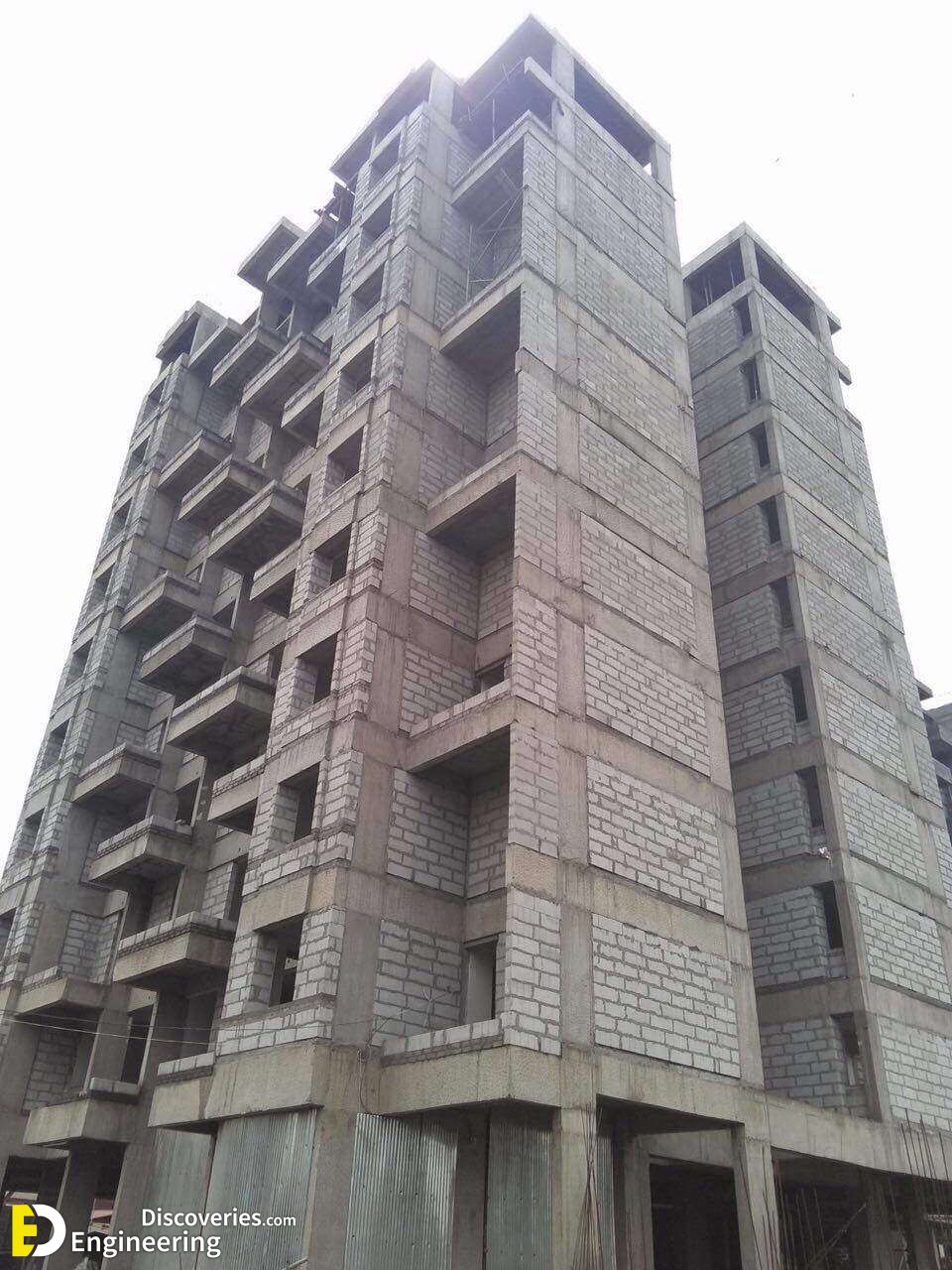 AAC blocks are lightweight Aerated Autoclave Concrete Blocks. It is manufactured through a reaction of aluminium and a proportionate blend of lime, cement and flies ash. During this process, the hydrogen gas that escapes creates millions of tiny air cells, rendering AAC with a strong cellular structure. AAC blocks are further strengthened by high-pressure steam curing in autoclaves. The product thus formed is not only lightweight but also has higher Compressive strength.
The density of these AAC lightweight blocks usually ranges between 550 – 650 kg/m³. Which is superior to most types of lightweight blocks. AAC blocks are 25% stronger than other products of the same density. Autoclaved Aerated Concrete blocks are new to the civil industry. It is replacing the current usage of red bricks. As it has many features when compared with the traditional red bricks. You can learn some of them from below.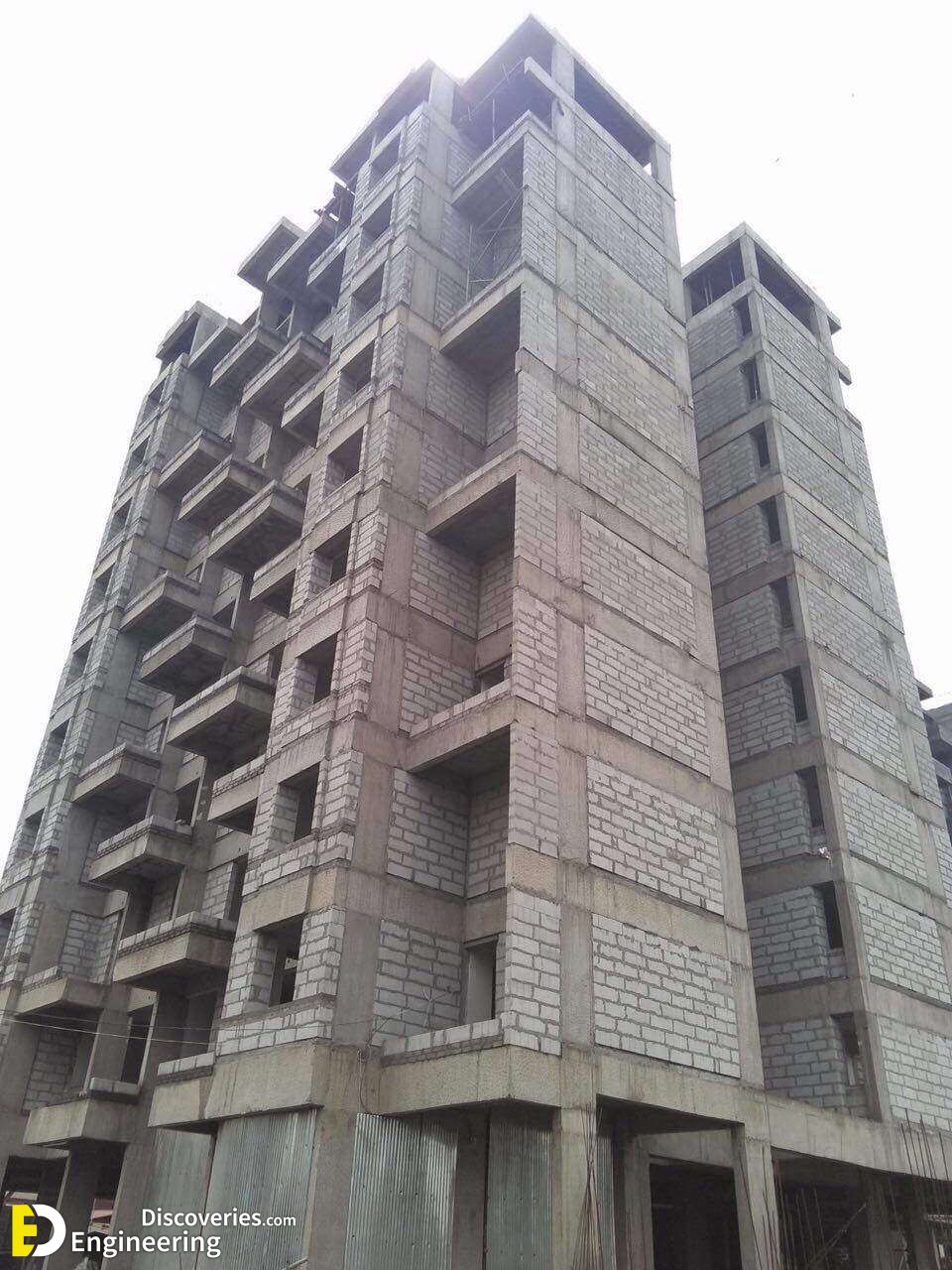 Benefits of AAC Blocks
1- The nominal size of AAC block is 9″ X 8″ X 4″-12″
2- When compared with the volume of normal redbrick with the AAC bricks
Volume of 1 AAC Brick = Volume of 7 red bricks for (9″ X 8″ X 4″)
3- AAC block has a  weight of 9-12 kg depending on moisture conditions. When compared with redbricks 60% of dead load on structure is decreased.
4- It not only decreases the dead load on the structure. It also depreciates the use of Steel and concrete in the structure.
5- Jointing AAC bricks are economical. As mentioned 1 AAC brick = 7 bricks. For Jointing 7 red bricks with each other, it requires more jointing mortar when compared with jointing one AAC block to others.
6- Compressive strength of AAC block is higher 5-6N/Sq.m whereas the redbrick has a Compressive strength of 3.50 N/Sq.mm
7- Fire resistance: They offer good fire resistance from 2 hours up to 6 hours depends on the size.  These blocks are highly suitable for the areas where fire safety is of great priority.
8- The porous nature of the AAC blocks results in enhanced sound absorption. The Sound Transmission Class (STC) rating of the AAC blocks up to 45 db. Thus, AAC blocks have been the most ideal material for the construction of walls in auditorium, hotels, hospitals, studios, etc.
9- Do you know the Impact of Earthquake = Weight of the structure. AAC is lightweight, it results in higher steadiness so it is safer and reliable than traditional red bricks.
10- As the AAC block is very easy to handle, manipulate and use ordinary tools for cutting the wood such as the drill, band saws, etc. could be easily used to cut and align the AAC. Moreover, the AAC blocks come with larger sizes and fewer joints. This ultimately results in faster construction work as the installation time is significantly reduced due to fewer amounts of blocks and the masonry amount involved is also lowered resulting in reduced time-to-finish.
11- AAC products do not contain any toxic gas substances.
Environment and Eco-Friendly
AAC is a non-toxic product which does not pollute the air, land or water. During the manufacturing process, waste from the cutting process is recycled back with raw materials and used again. There is virtually no waste generated. The energy consumed in the production process is only a fraction compared to the production of other materials. The manufacturing process emits no pollutants and creates no by-products or toxic waste products. AAC is manufactured from natural raw materials. The finished product is thrice the volume of the raw materials used, making it extremely resource-efficient and environmentally friendly.
Comparison between AAC Bricks and Clay bricks
| Description | AAC Bricks | Red/Clay bricks |
| --- | --- | --- |
| Structural Cost | Steel Saving Upto 15% | No Saving |
| Breakage /Wastage | Less than 5% | Average 10 to 12 % |
| Construction speed | Speedy construction due to its big size, lightweight and easy to cut in any size or shape | Comparatively slow |
| Cement Mortar for Plaster & Masonry | Requires less due to flat, even surfaces and less number of joints | Requires more due to irregular surface and more number of joints. |
| Availability | Anytime | Shortage in monsoon |
| Energy Saving | Approx. 30% reduction in air-conditioned load | No such saving |
| Accuracy in dimension | 99% | 90% |
| Cost | 30% cheaper than Red bricks | more costlier |
Share this