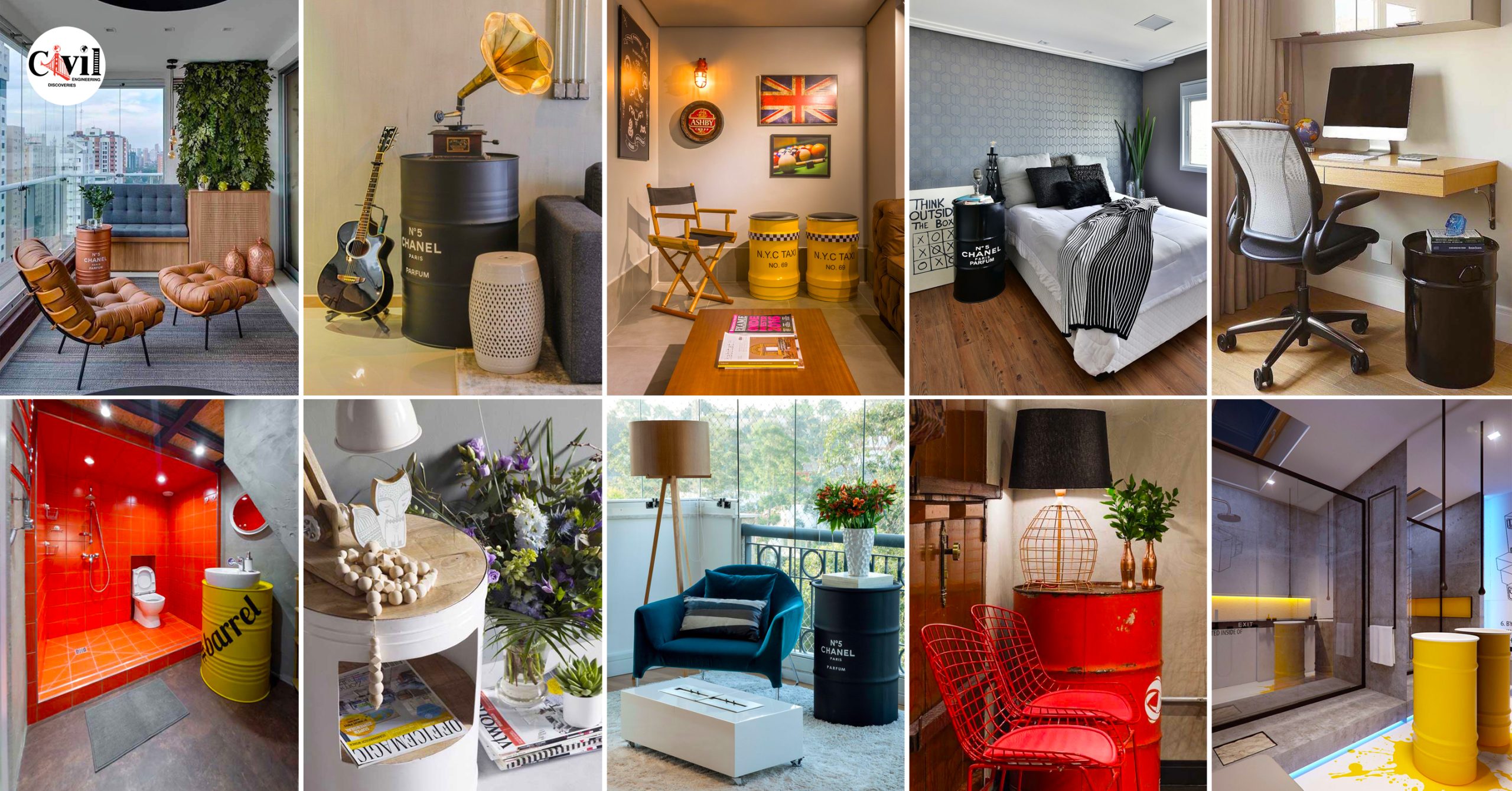 Modern and full of style, the decorative cask (barrel) is one of the biggest decoration trends today. And it's not just for its stripped and irreverent look that it draws attention. The decorative barrel has conquered more and more space thanks to its versatility of use.
Did you know that with it you can make a bar, sink countertop, plant vase, table, nightstand, and whatever else your imagination allows?
The cask or decorative drum, as it is also called, also has the advantage of being fully customizable, fitting like a glove into any environment.
Speaking of which, the decorative cask can also be taken to different spaces in the house, including indoor ones. Or were you thinking that barrel is only good for the barbecue area? On the contrary, with the influence of the industrial style, the decorative drum ended up becoming a decoration piece for bedrooms, living rooms, home offices, bathrooms, and even toilets.
Do you want more super cool information about decorative barrels? Well, they are completely ecological and sustainable. That's right! The reuse of barrels in decoration fits into a movement known today as upcycling. Never heard of it? So let's break down the term for you.
Upcycling basically consists of reusing objects and materials that would end up in the trash. From a new look, these elements start to gain a new function, a new use. However, it is important not to confuse upcycling with recycling, because despite being similar, they are different concepts.
The main difference between them is that in upcycling the object in question does not lose its original characteristics, nor does it undergo physical or chemical transformation processes, unlike recycling, where materials are transformed into something absolutely new and different from the original, such as tires that become raw material for the paving industry.
But, returning to the decorative barrel, the question that remains is: how, after all, is it possible to transform a used drum into a stylish piece of decoration?
It's simple, easy, and very cheap.
Click Here To See 30 Ways To Recycle Oil Barrels Into Winsome Furniture
Share this