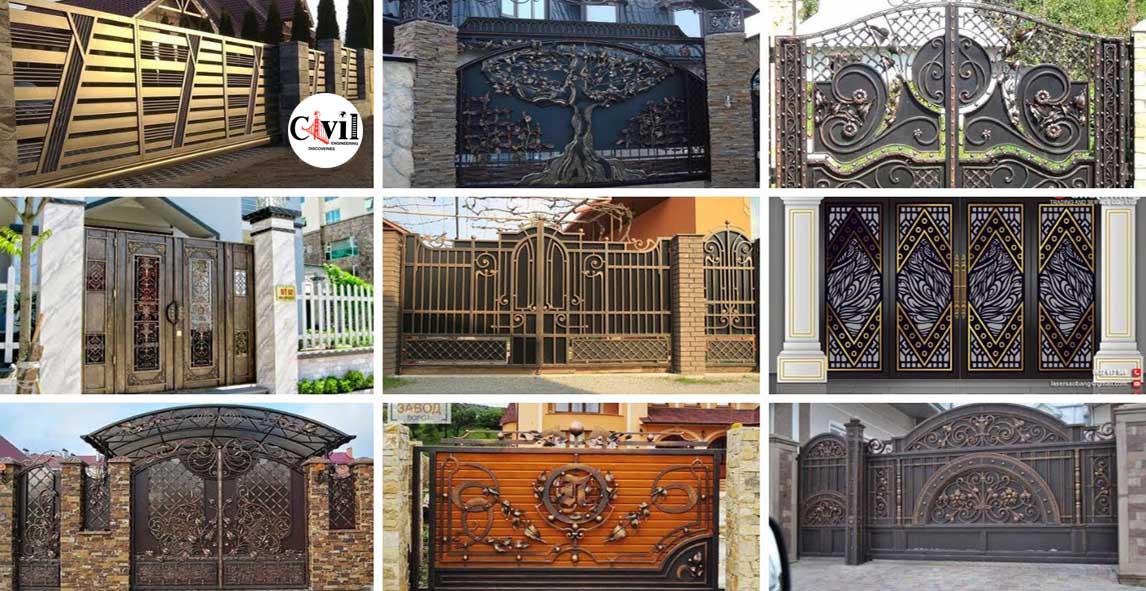 A home is a private, safe haven that you can call "yours"! You would definitely not appreciate unwanted people entering your space without permission and of course, even their curious looks. This is why you need a gate that offers privacy, security, and safety, along with adding more style. What is a better way to achieve this than by installing an Iron Gate Design?
Iron is one of the strongest materials known to mankind. Using an iron gate for your entry point offers numerous advantages compared to other metals or wood. Not only is iron difficult to break through, but is also quite durable and easy to maintain. So, what are we waiting for? Let's read along and understand the many types..
What Are The Different Types Of Iron Gates For Homes?
Depending on the purpose of use and the design of your exteriors, you can choose from one of the following Iron gate designs for a house:
Fence Gates: These gates are installed along with the perimeter of your property. They offer better visibility, along with high security.
Driveway Gates: They are installed at the driveway to restrict access to vehicle and pedestrian movements.
Sliding Gates: These are an ideal choice for small, congested spaces and work well for large areas also. They operate on a rail and glide along easily.
Garden Gates: They are small gates that are installed at the start point of your garden to help you enjoy private time.
Pool Gates: They are climb-proof gates that can safeguard your pool from unwanted entries.
Tips To Choose The Right Iron Gate For Your Home
Before investing in an iron gate, we recommend you follow these expert tips to make a wise decision:
Budget: It is always important to decide on your budget before proceeding to shop. This can help in staying within your limit.
Quality: You must always choose a gate that comes with a high density of iron. Avoid choosing raw iron, as it tends to rust with time. Choose a gate that has an anti-corrosive finish to ensure long life.
Design: Along with quality, the design is also important. Go for a stylish, modern design that suits your exteriors. You can also try different operating styles of iron gate doors, based on the space and usage.
Maintenance: Always ask for a low-maintenance gate that is free from regular polishing or painting. It must be easy to clean with just a swipe of a wet cloth.
Click Here To See 40+ Artistic Modern Front Door Design Ideas For Inviting Home
Share this