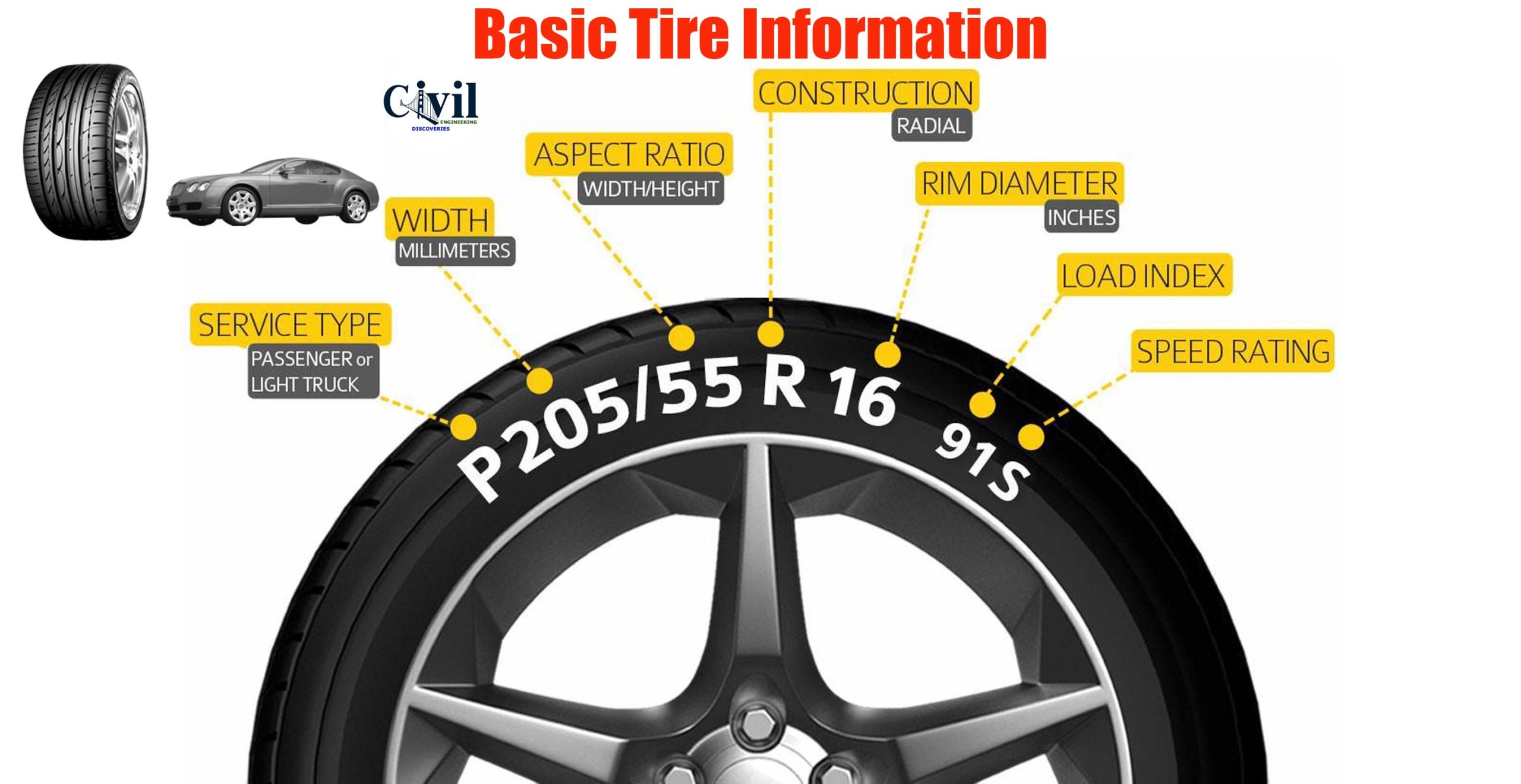 Automobile tires are described by an alphanumeric tire code (in American English and Canadian English) or tyre code (in British English, Australian English and others), which is generally moulded into the sidewall of the tire. This code specifies the dimensions of the tire, and some of its key limitations, such as load-bearing ability, and maximum speed. Sometimes the inner sidewall contains information not included on the outer sidewall, and vice versa.
Installing the right tires on your vehicle is important to the overall performance and safety of your vehicle. Your tire choice should reflect the conditions in which you drive and your preferences for vehicle response and handling. You should understand what tire size is right for your vehicle to be able to make the right choice when it's time to buy tires. Thankfully, determining the correct tire size for your vehicle is fairly simple. All the information you need is immediately available either in the owner's manual for your vehicle or somewhere within the vehicle itself.
Click Here to See How To Choose The Right Type Of Engine Oil For Your Car?
Share this