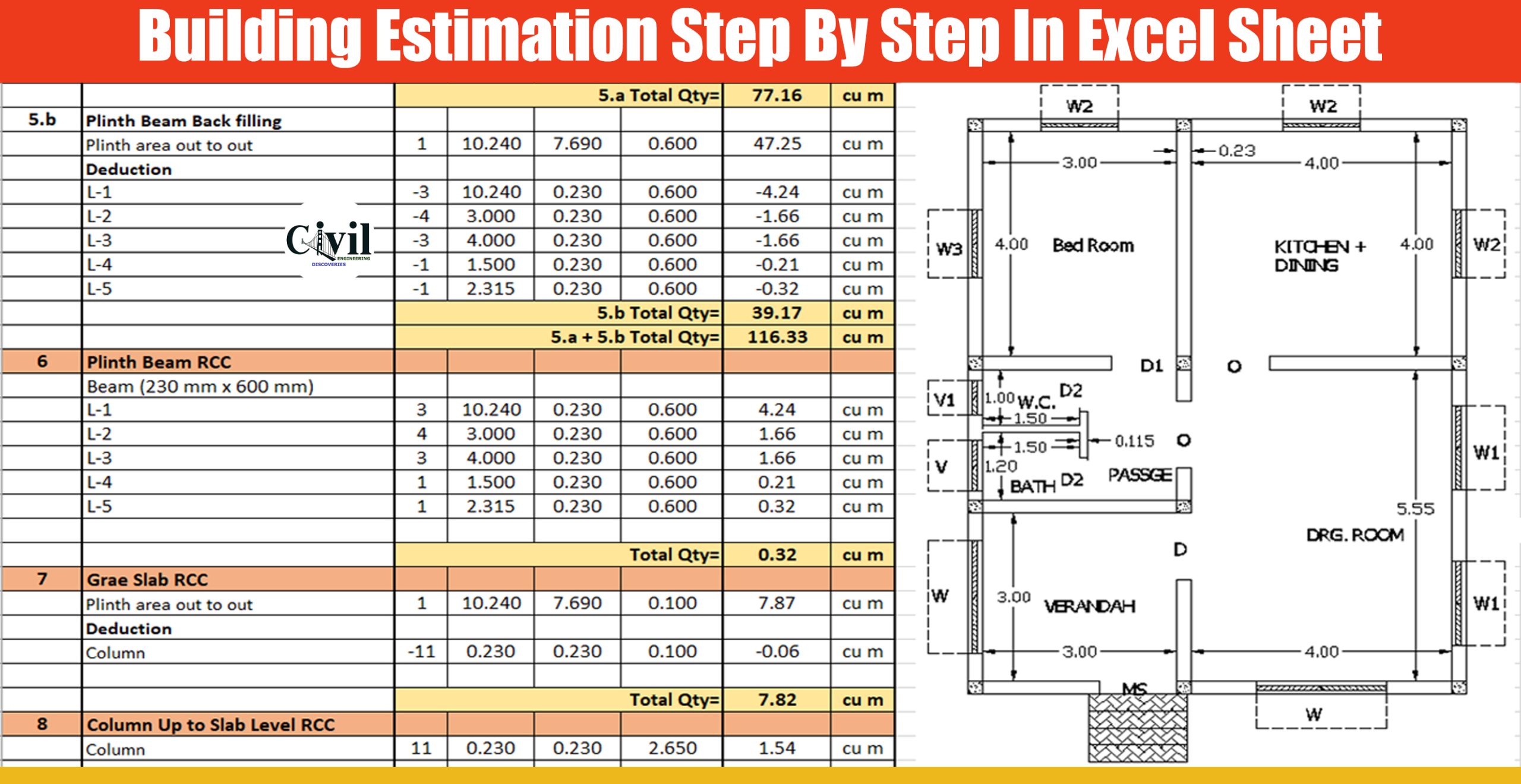 Building Estimation
It is processed by predicting the probable cost of a project by calculating material quantity and their costing with help of market rates before undertaking any construction project.
A building estimator or cost estimator is an individual that quantifies the materials, labour, and equipment needed to complete a construction project.
Following Quantities are calculated to Estimate
1- Excavation
2- Footing P.C.C.
3- Footing R.C.C.
4- Column up to Plinth Level R.C.C.
5- Backfilling
6- Plinth Beam R.C.C.
7- Grae Slab R.C.C.
8- Column Up to Slab Level R.C.C.
9- Brick Masonry
10- In Side Plaster
11- Out Side Plaster
12- Ceiling Plaster
13- Slab R.C.C.
14- In Side Paint
15- Out Side Pint
Share this