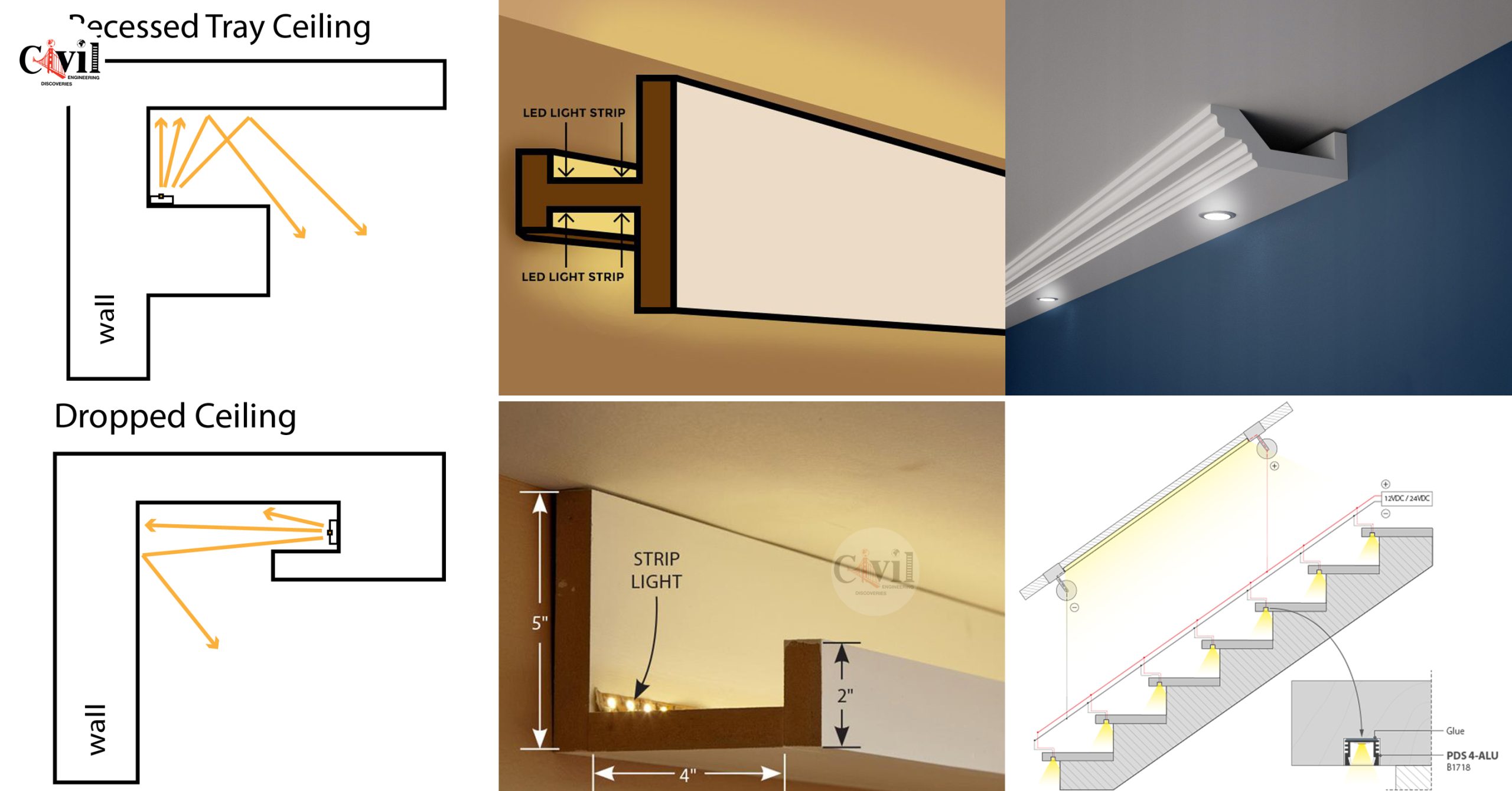 Cove lighting is a basic indirect lighting technique that creates diffused lighting to illuminate a space. Indirect lighting or ambient lighting hides the light source from view while the light reflects off of other surfaces to provide a soft, even distribution of light.
These days, construction professionals, designers, and architects agree that LED strips are the best lights for cove lighting because it's a way to fine-tune a classic technique with a modern feel. Made with the latest technology, LED strips provide beautiful lines of light that mimic the allure of natural light without the harsh glare of outdated fixtures.
Like any other trend, cove lighting design is constantly evolving to keep up with modern times. If you have fluorescent or incandescent lighting fixtures (or no lighting at all), this is the time to learn about beautiful LED cove lighting.
Not only are LED strips extremely flexible, but they're also very easy to install on your own. You can peel and stick the strips wherever you please and even cut them to any specific length with no major tools. LED cove lighting DIY has never been easier.
5 Simple Steps on Installing LED Cove Lighting
1. Choosing the Best LED Strip Light for Cove Lighting
A. How to Choose Brightness for Cove Lighting
B. How to Choose Color Temperature for Cove Lighting
C. Best LED Strip Lights for Cove Lighting
D. Best Voltage Option for Cove Lighting
E. Where to Install (Placement)
2. Choosing Your Control System
3. Choosing Your Power Supply
4. Solderless Connectors and Wires
5. Mounting and Extrusions
Share this