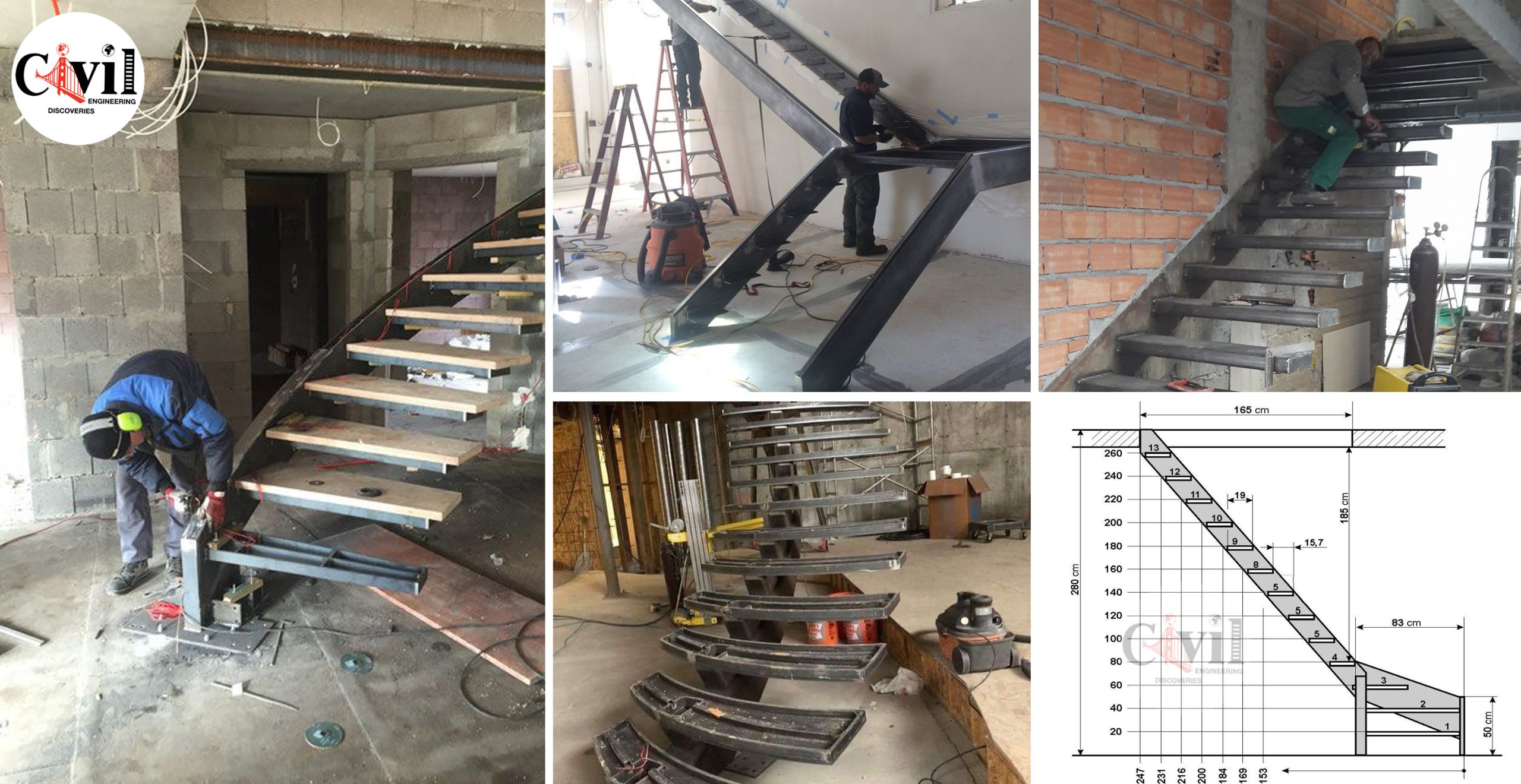 Staircase constructions, made of metal (in particular, metal stairs) are the most common type of buildings, installed in modern apartments with several floors and in the country houses. Such constructions are attractive not only due to their reliability and practicality. You can easily make them with your own hands. Due to the modern technologies and design solutions, metal stairs to the second floor will look very harmoniously in any interior and highlight the general style of your house.
Main benefits of the iron stairs
high durability of the finished product;
long service life — these stairs will serve you not for decades, but for ages;
reliability and resistance to wear and tear and mechanical impact;
resistance to the high level of humidity, temperature changes, cold, and heat;
ease of care — it doesn't require serious and attentive care.
Characteristics of installation of the iron stairs
Fix the frame of the product. It is mounted by means of additional fastening elements, which can represent corners or bars.
After the installation of the frame, the next step will be the installation of fences and railings. Thanks to that, all the following stages will be not only simple but also safe.
To extend the service life of the product, you should process it with an anti-corrosion substance.
Only after finishing the work with iron, you can proceed with the installation of decorative elements or panels from the other materials.
For example, you can make wooden steps and handrails, which will make your stairs look more aesthetic and attractive. Wood can be fixed with bolts or glue.
Click Here To See New Modern Stair Grill Design Ideas For Your Home
Share this