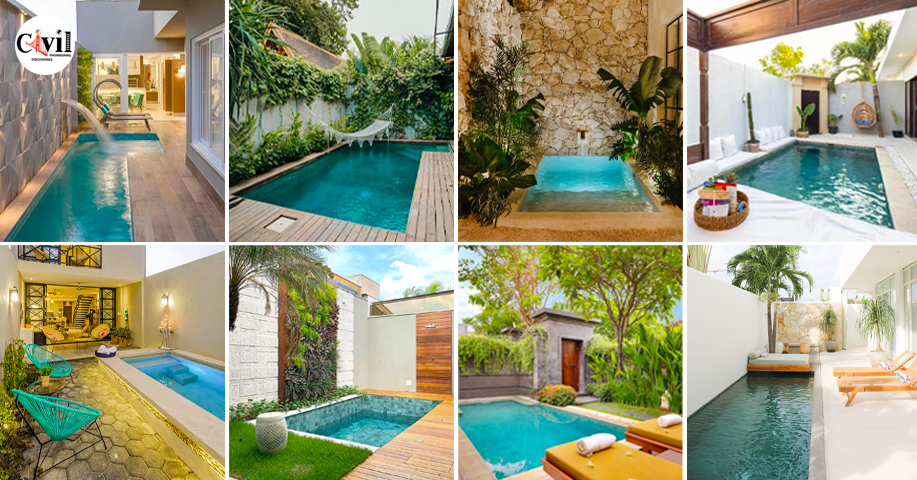 Have a small backyard but can't get visions of a swimming pool out of your head? The good news is that you can certainly enjoy a pool even if your lot is short on square footage, you just have to get a bit creative when it comes to size and shape. Small pools go by different names: spools, plunge pools, cocktail pools, and wading pools. Some are even placed above ground, while others feature eye-catching features like fountains, built-in ledges, and other special details.
The following 25 small pools are all ones we'd love to spend time in—keep reading to gather plenty of inspiration as you plan the next steps for your backyard.
Click Here To See 26+ Photos Of RCC Concrete Swimming Pool Under Construction!
Share this