To own a Modern house design comes in every family's dream nowadays and everybody wants to have a house of their own. This one-story modern house design welcomes guests with a covered terrace where the entry opens to a sunny great living area. The common components detailed in this plan, individually speak privacy especially the manner the bedroom suites are laid out. Nevertheless, each of them is strongly connected and accessibility to each other is very well defined. The dining room looks wonderful as situated at an angled elevation from the living room.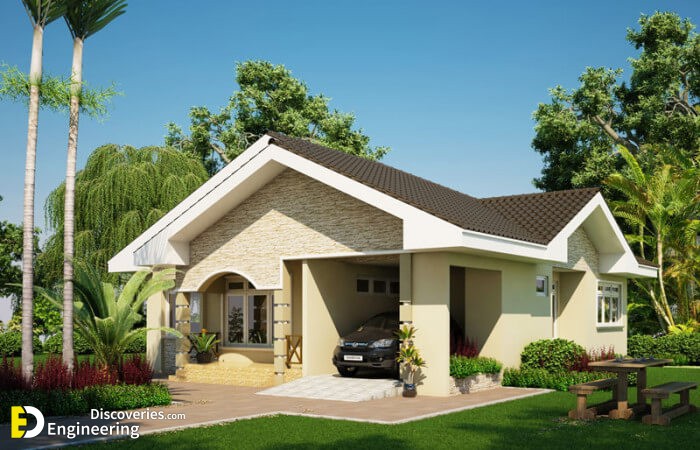 The focal point of this model house is the location of the dining room which is almost at the middle part designed with the shortest possible access to every room within the house. The garage is carefully planned on the right corner adjacent to the terrace, with a view from the living room and direct access to the dining room for marketing activities. A separate toilet is added adjacent to the garage for the privacy and comfort of the family, guests, and other individuals.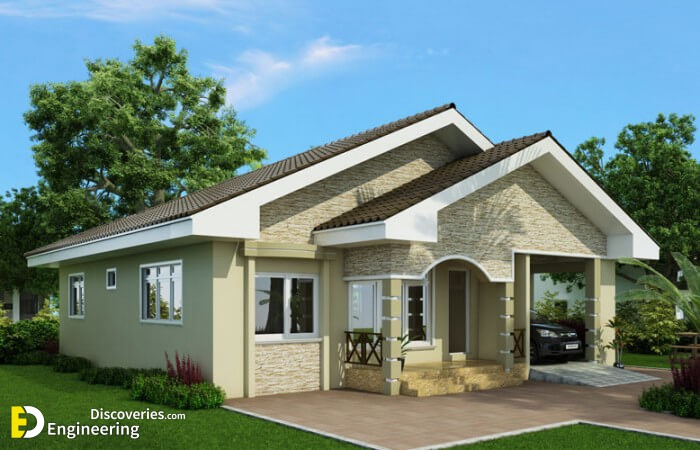 Notably, the idea of interior modern house design is integrated in the positioning of the bedrooms. Designed in L-shaped formation, they register a solid and strong location serving as look-outs at every corner of the house.  The master's bedroom is equipped with complete bedroom facilities and a private toilet and bath while the other rooms share a common toilet and bath between them. Each of the bedroom suites is provided with a bathtub, walk-in-closet, stepped ceiling and projected lights on the ceiling perimeter.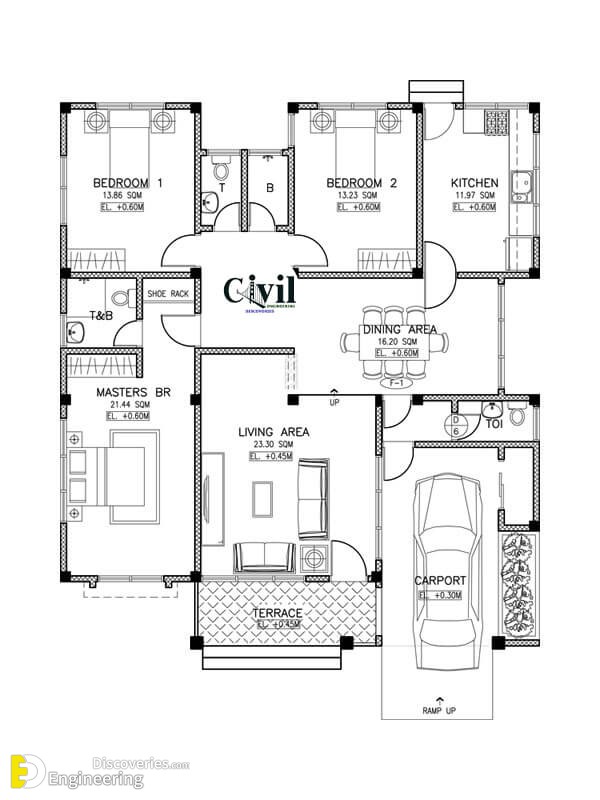 This particular model house plan of 161 m² total floor area requires a 310 m² or less lot area for construction.  Meanwhile, the remaining available space can be utilized for a great garden which will create a more inviting effect in the environment. This absolutely appealing home is warm and pleasing and although may be classified as traditional in style has the interior decidedly up to date which can be classified more of as a modern house design. A lovely house that will be suitable in any county, countryside, urban, or any metropolitan housing location, this certainly will be a perfect choice.
Share this