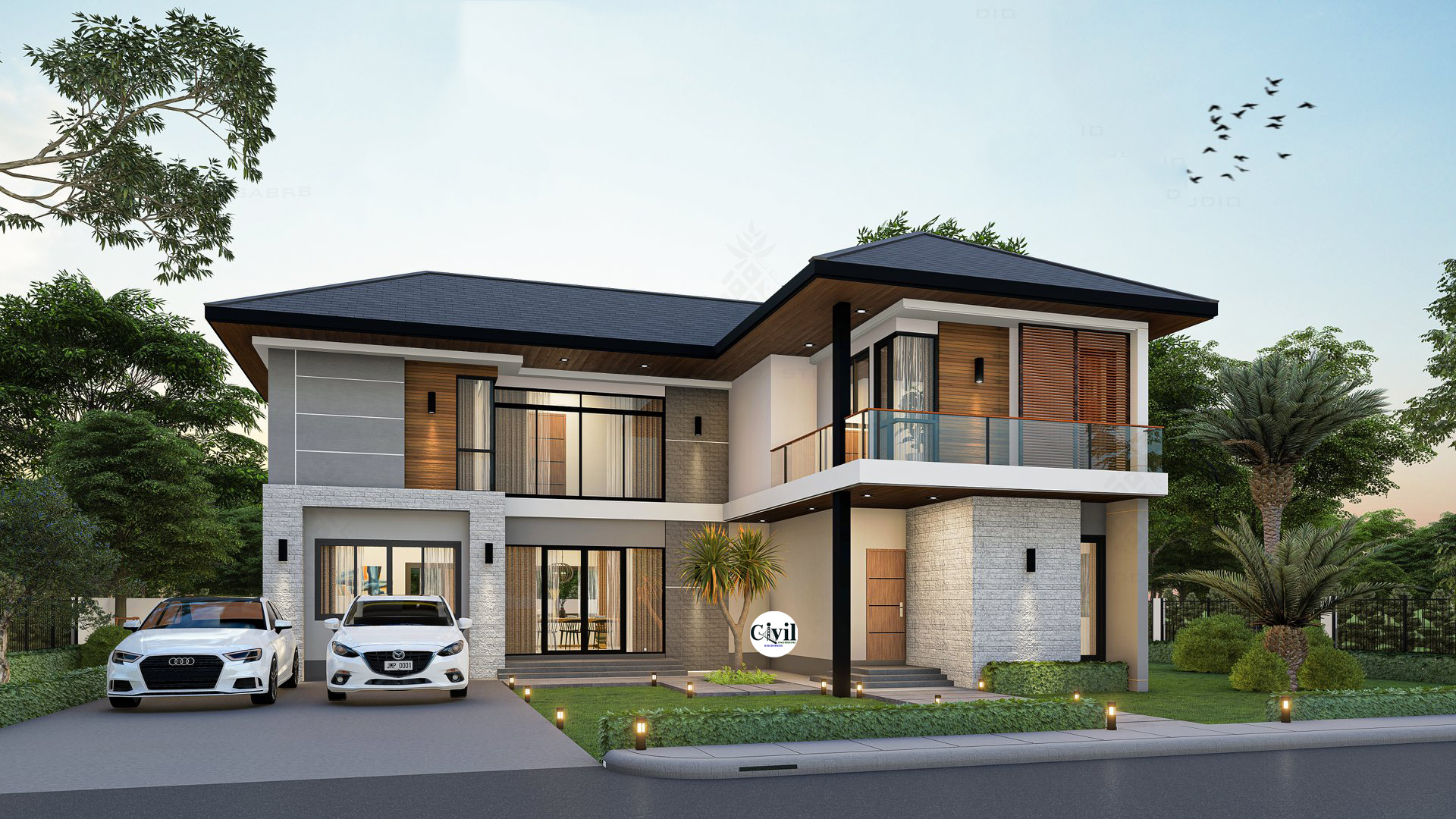 This house is spacious over 215 square meters, elegantly designed with modern design lines. Focus on materials that reflect nature. Combined perfectly and attract the eye. Characteristics of a two-story house Hip roof in blue tone L-shape building Wide and short back Surrounded by green gardens and trees. Giving the house a modern look and in harmony with nature.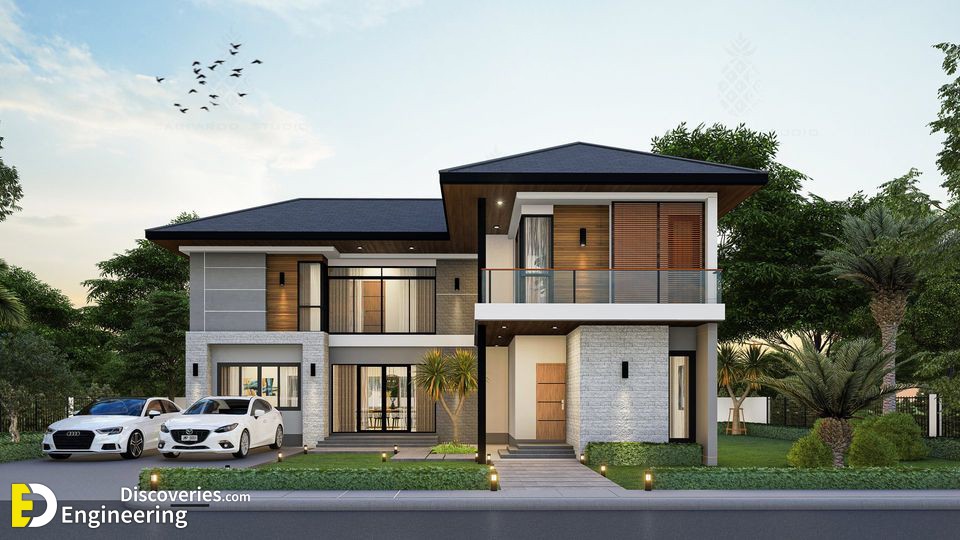 The exterior walls are toned in gray and cream white. Inserted with details of natural materials. Can be observed from the exterior wall and ceiling, wood grain pattern, wooden slat, wooden door, brick wall, sandstone All components are laid out in modern geometric lines.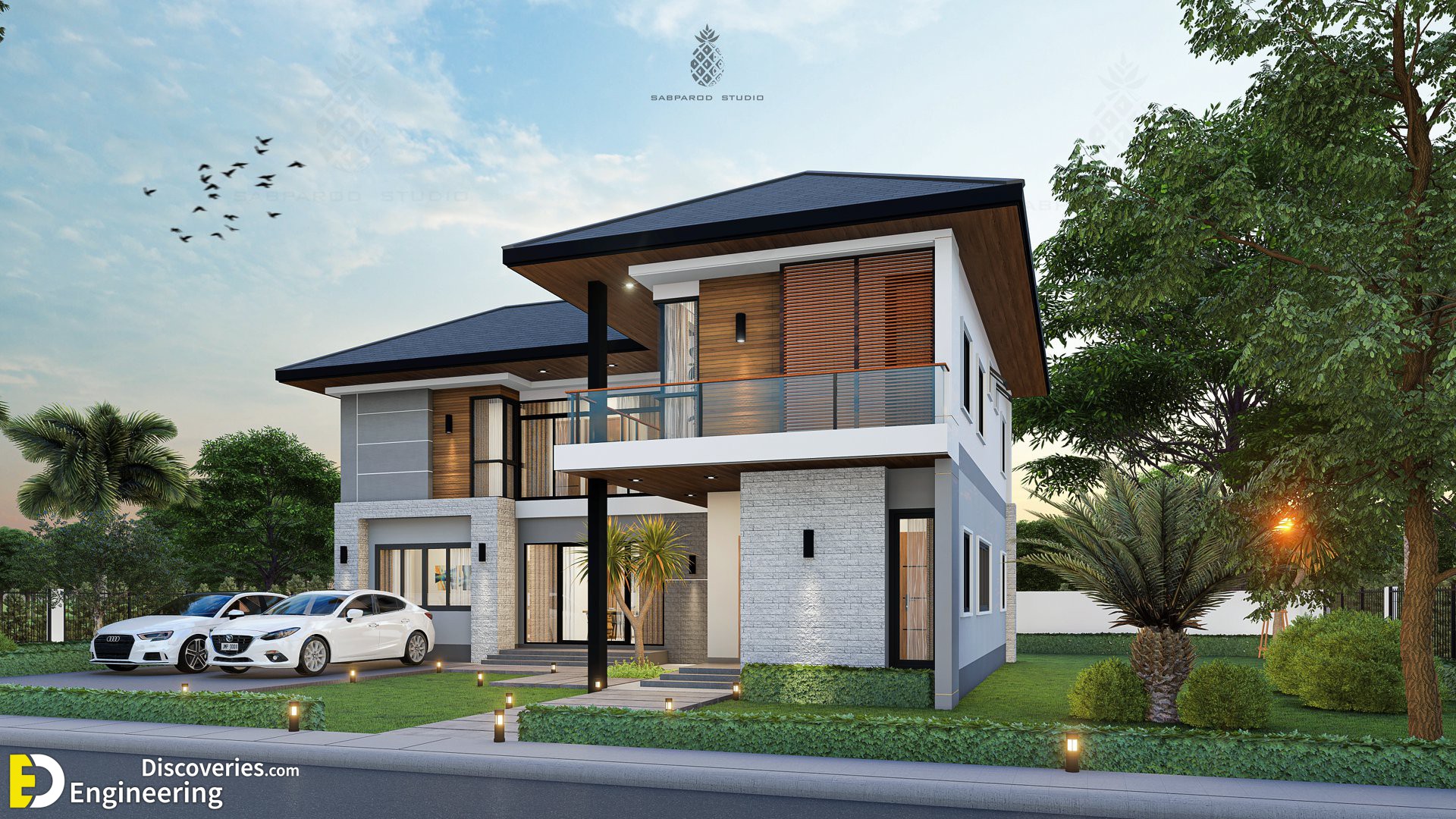 Another uniqueness of a modern tropical house is the large light channel. So that the external natural context is most connected with the inner life Which the designer has chosen to use large glass doors and windows for this house.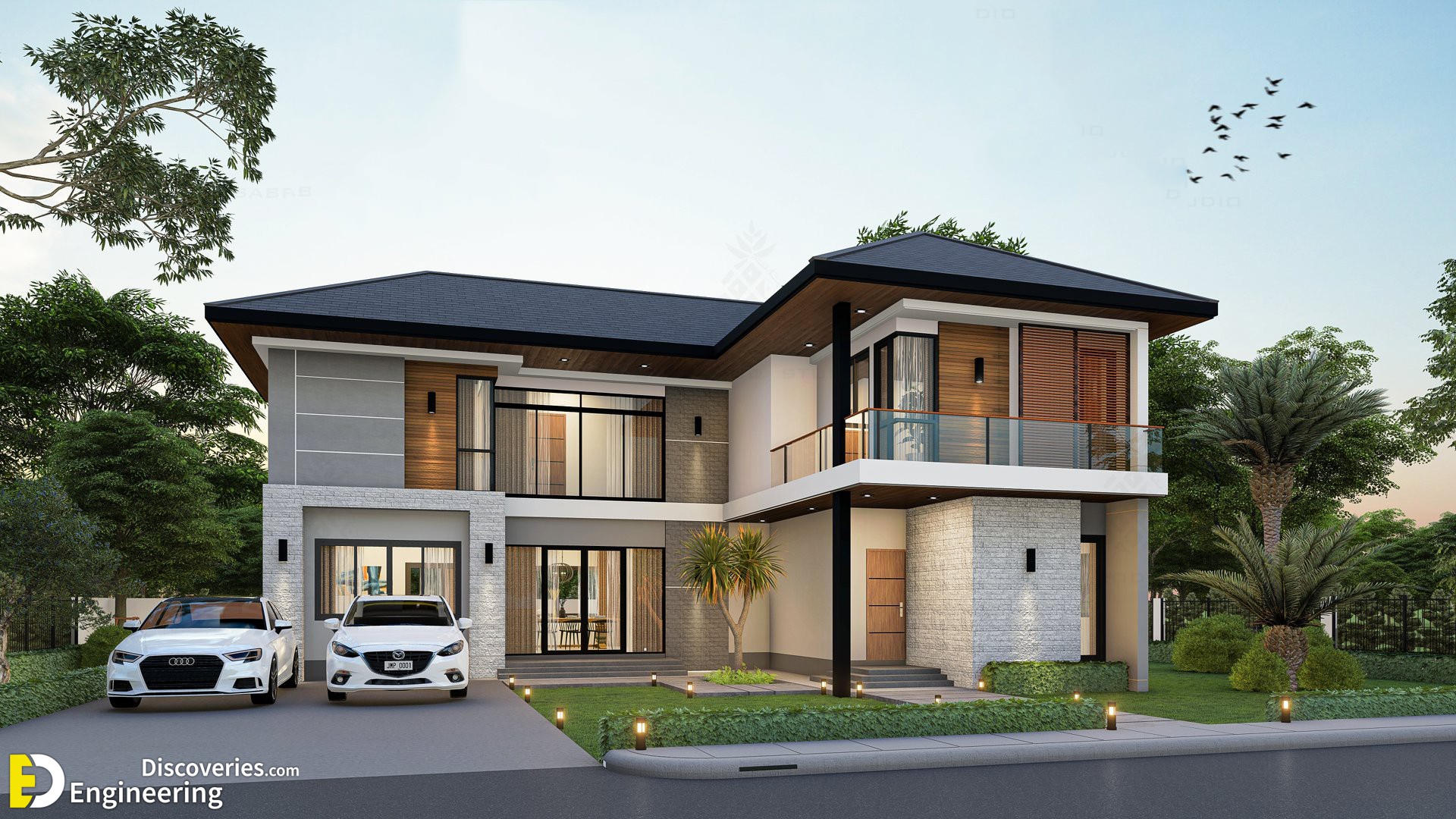 This two-story modern tropical house consists of 4 bedrooms, 3 bathrooms, 1 living room, 1 kitchen, 1 working room, 2 garage, 215 square meters of usable area. A
Share this