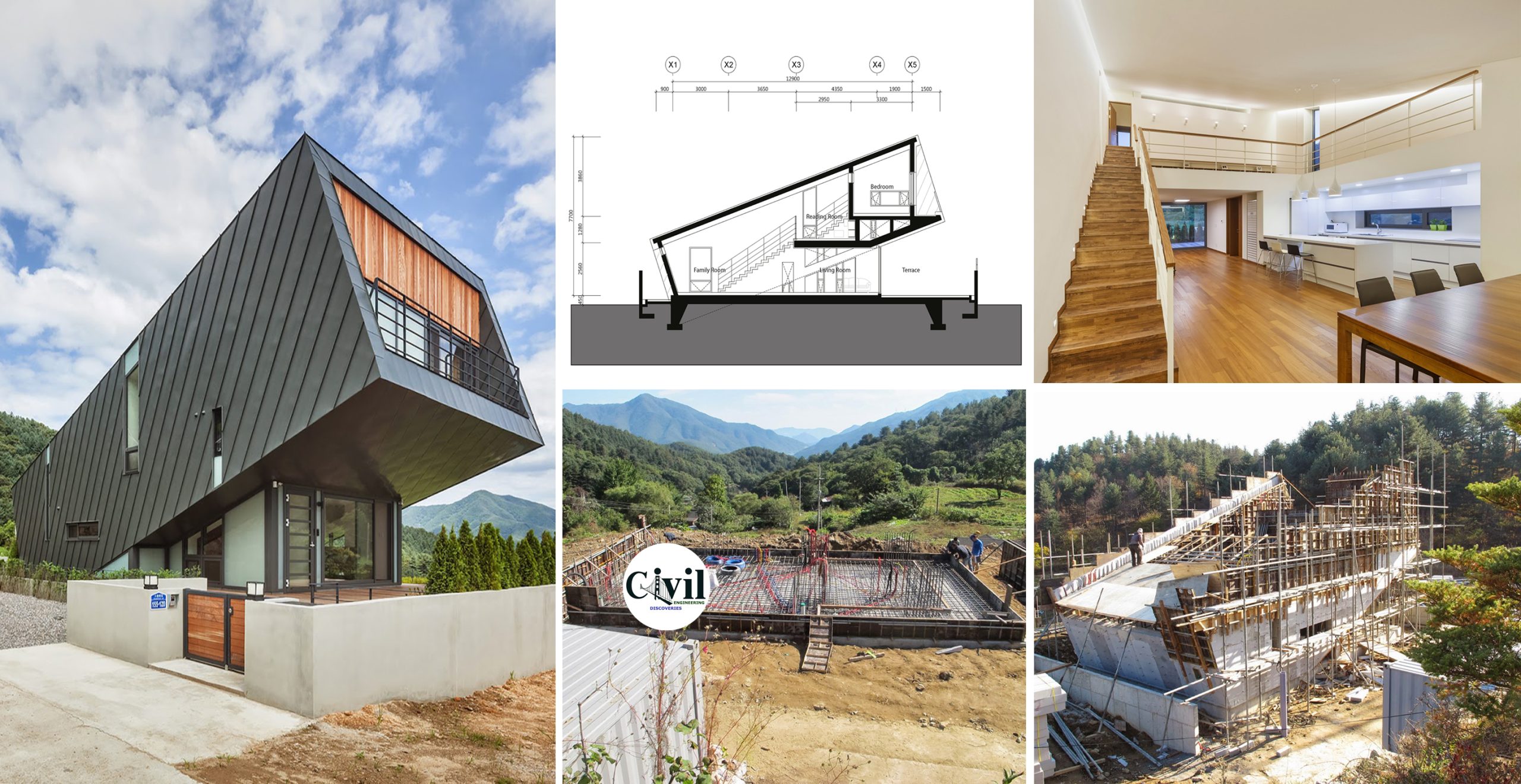 Modern Leaning House In South Korea By Praud
The convention is getting less and less attractive. That must have been the mindset of the architects at PRAUD when they chose to make their house Lean as opposed to the norm of an upright structure.
Located in a hilly region of South Korea, close to Chungpyong Lake, the house sits on a challenging site with regard to its surrounding topography and orientation. As such, the architects first had to solve the positioning of the house to get optimal comfort. To this end, the house receives southern sunlight with views of the lake while the house is oriented to the East following the site's topography.

The basic idea or concept of the house was to lift a typical box at an angle creating space underneath to add to the volume of the box and provide more value and amenity. The resultant shape and idea not only forms the geometric mass of the building but, acts also as the structural system, employing a frame structure around the box which supported vertically by columns that envelope the aforementioned space underneath. As a result, there are no redundant structural elements.
Share this