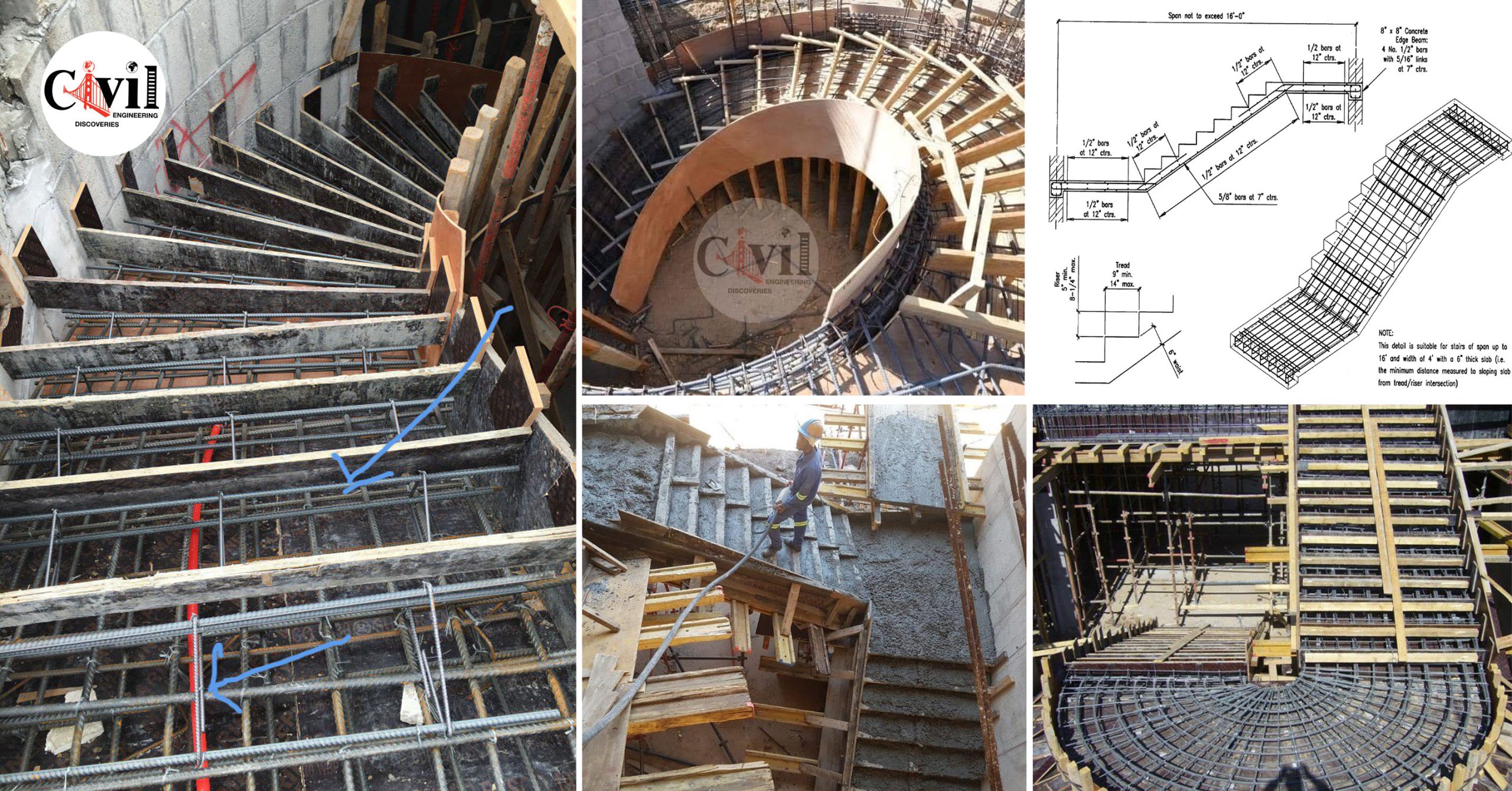 There is no scarcity of stair design facts to make your stairway a delightful part of your home. From luxurious staircases and warm traditional styles to modern and industrial, the stairs are the important part of the house that needs to look after while renovating your house. The most imperative thing to remember is that stairs are not just conduits between unlike areas of the house. They also play a significant role in setting the look and feel of your home. A well-designed stairway can convey a contemporary living room back to the Victorian era or develop a warm welcome at the entryway.
Construction of concrete stairs includes steps such as designing, preparing the foundation, building formwork, placement of reinforcement steel bars, concreting, finishing, and curing. Construction of concrete stairs is a difficult task that requires an engineer to study all the aspects and design it and skilled labor to construct it.
Designing of Concrete Stairs
Designing stairs requires a thorough knowledge of design aspects and site study. The factors that influence the design of stairs are the height of the floor, the width of the stairs, risers depth, tread width, the thickness of the stairs, angle of the stairs, the load applied on the stairs, and many other aspects which requires a qualified engineer to design the perfect stairs.
The standard dimensions for stairs components are,
Click Here To See Concrete Quantity Calculations For The Staircase Construction
Share this