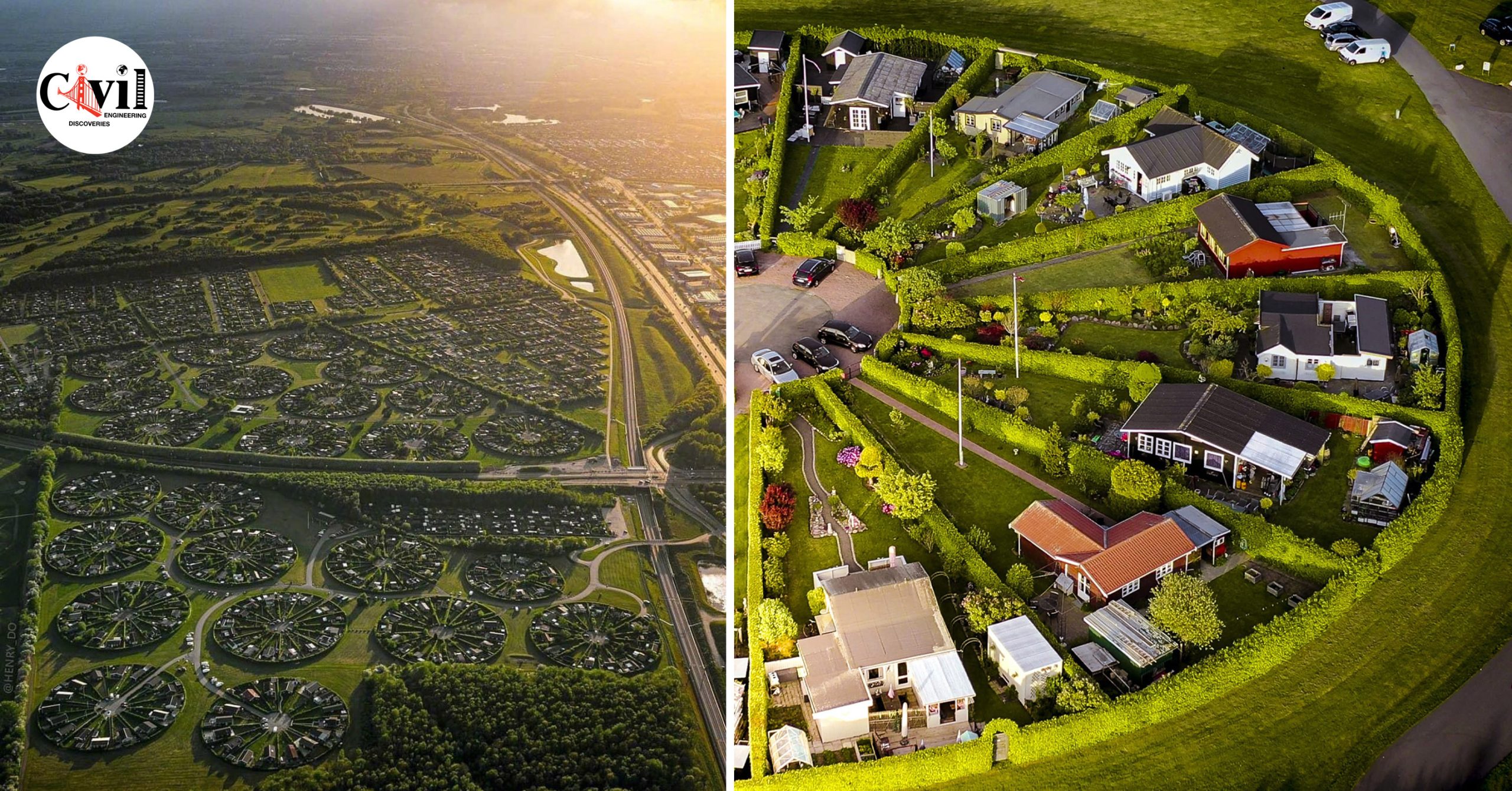 Brøndby Garden City In Denmark Is A Place Where Communities Live In Circle Gardens Together. "Garden city" is located just outside Copenhagen, in the municipality of Brøndby Denmark. It was planned in 1964 as a quiet place to live out of town and carry out small plantations. Each community features allotments that resemble a pizza when seen from a bird's eye view.
In Denmark and the Nordic countries in general urban agriculture has not risen, countries are beginning to see a change in the way urban space is being used, with communal gardens and urban farms arising mainly in large cities such as the capital, Copenhagen, and the surrounding area.
These 12 circular community gardens were designed by the genius landscape architect Erik Mygind.
The idea comes from the old rural towns, where the villagers can plant small gardens and raise some 
animals
. Currently. Each of these cabins costs about $200-$500/month and allows residence with busy city life to get away from the stresses of 
apartment living
, plant some fruit trees, 
build
 a greenhouse, and relax in the peace of a hedged-in green space.
Share this