Firstly, the Parking outside of the house. Terrace entrance is in front of the house 1.00 x 1.30 meters. When we are going through a glass door, a small Living with dining area 2.70 x 3.00 meter is very perfect for this small house it is nice and modern. Dining Table is supported by 3 People in this family. A multi Bathroom size 1.20 x 3.00 meters, also include a washing machine.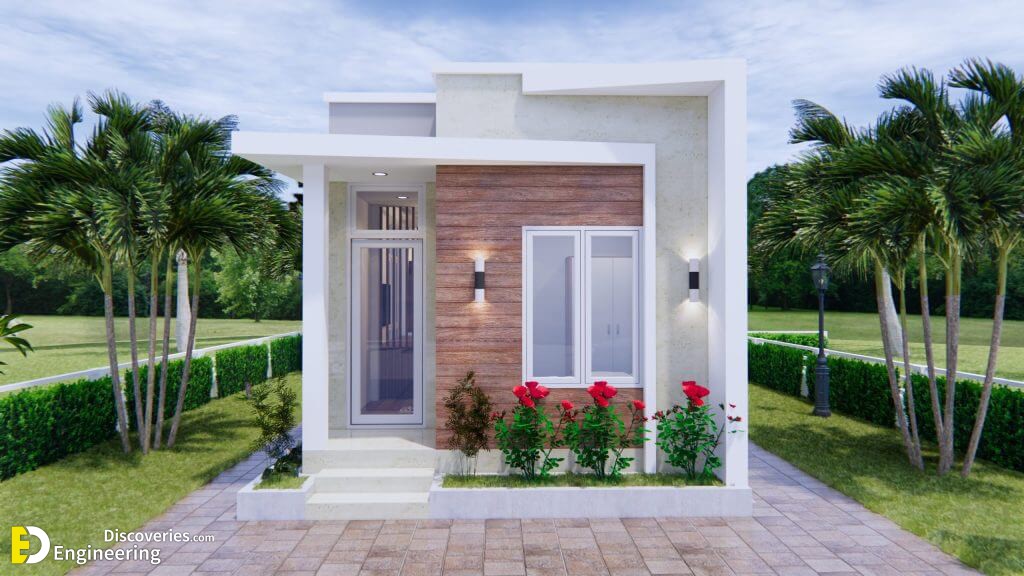 Brightly Kitchen size is 1.60 x 3.00 meter, it is clean and beautiful. Finally, The most important of the house is an exit door from the kitchen to the back yard. The Bedroom 1 size is 3.00 x 2.70 meters with a queen-size bed and closet. Bedroom 2 is kid room 2.30 x 3.00 meters with bunk bed support two kid, also have a closet.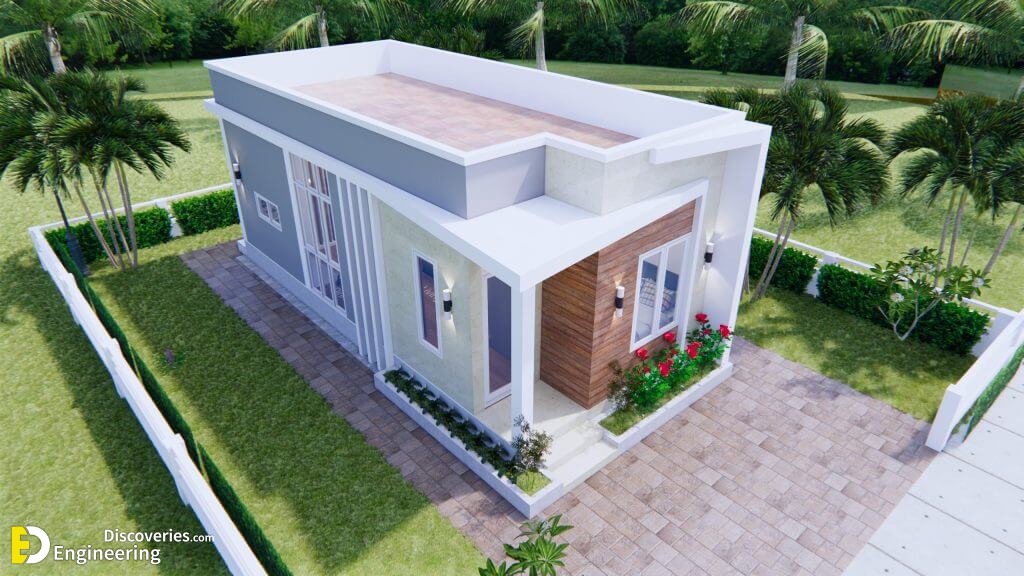 The Roof Tile
Finally, The Shed roof type is made from Zine tile that covers above Gypsum board ceiling. It makes the house look simple and modern.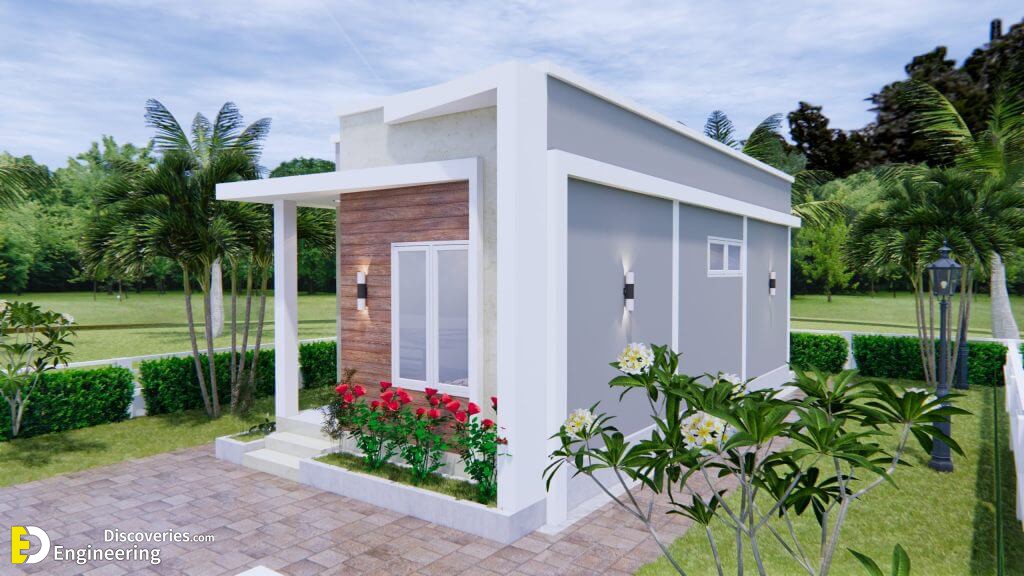 Exterior Tiny House Plans 4×9 Meters 
Similarly, to the roof border colour, we choose a bite dark and light colour combination together with a big glass door and window to get the house look so beautiful and Modern house.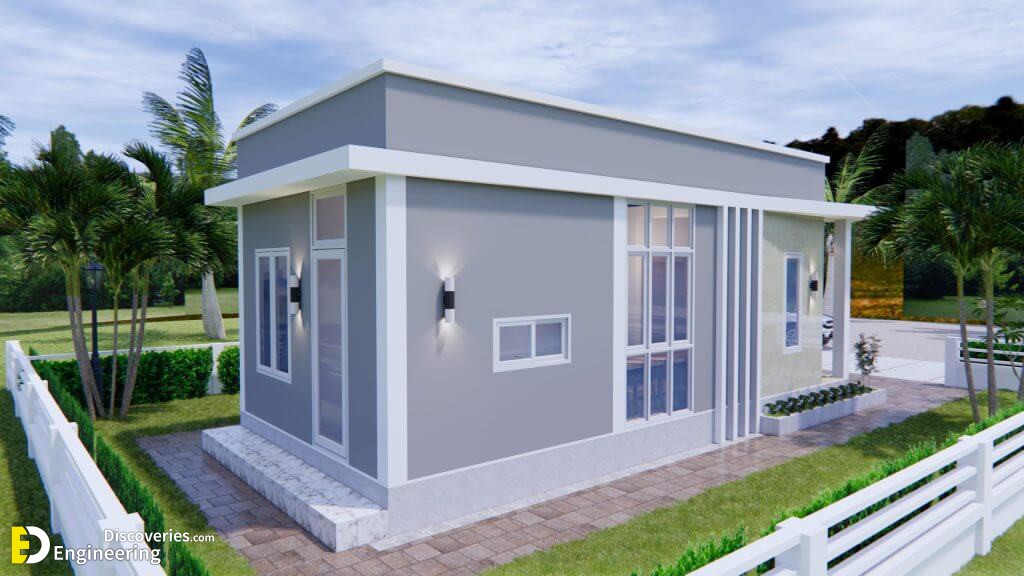 House Short Description
Car Parking and garden
Living room
Dining room
Kitchen
2 Bedrooms, 1 bathroom
washing room
Share this