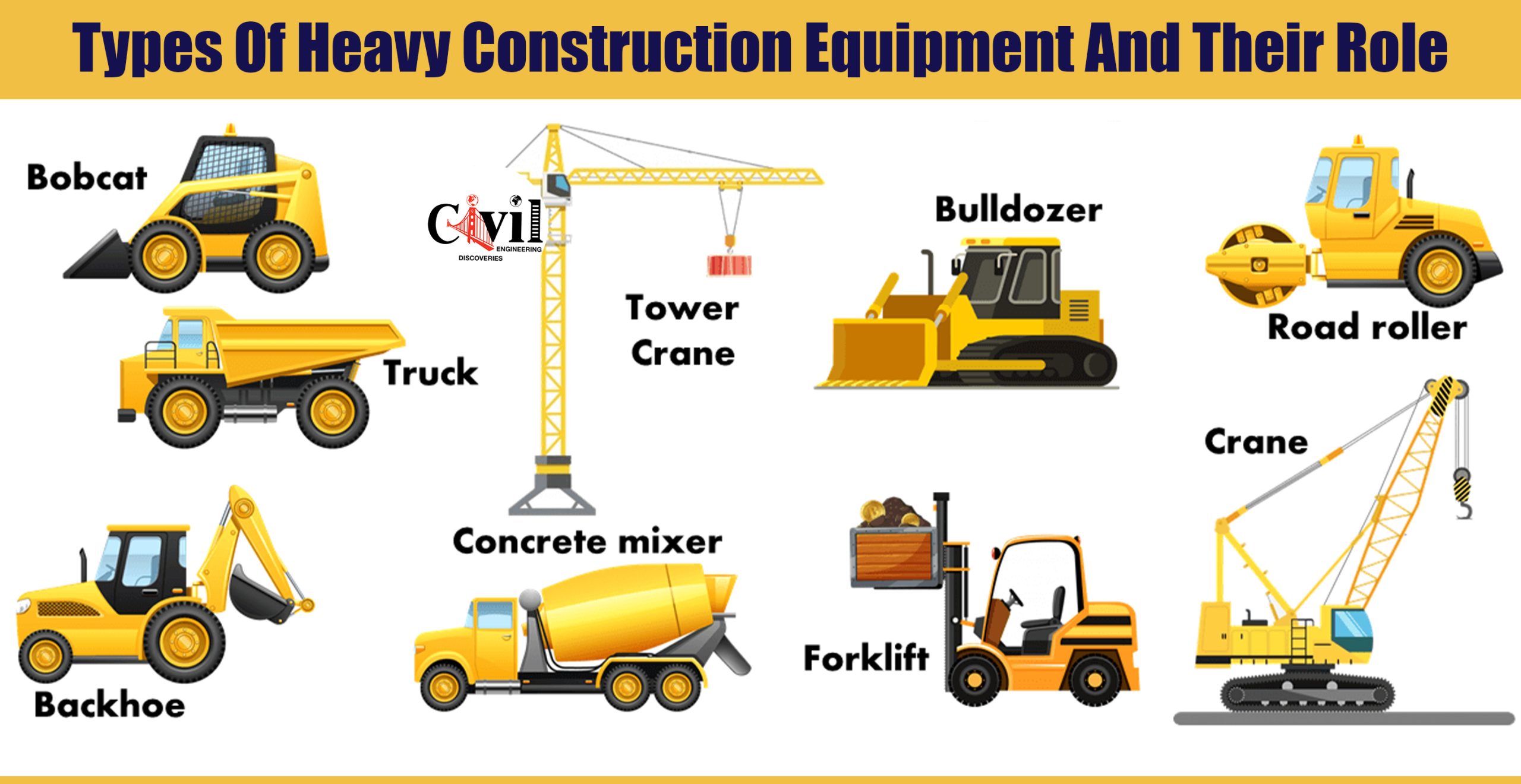 Heavy equipment is essential for construction jobs of almost any size, from home building to large-scale commercial and civil projects. Earth-moving equipment covers a broad range of machines that can excavate and grade soil and rock, along with other jobs. Earthmovers and other heavy equipment help to speed not only earthwork but also materials handling, demolition, and construction. Many types of heavy construction equipment are designed for multiple functions, making them indispensable on job sites.
The different categories of construction machines
In a modern classification (modified standard R372) dating from 2000, construction machinery is divided into categories as follows:
Tractors and small mobile construction machines: mini-excavators, mini-loaders, small compactors, machines for painting lines on roads …
Extraction and/or loading by sequential displacement: shovels, foundation machines, drilling …
Extraction by alternative displacement: bulldozers, crawler tractors …
Loading by alternative displacement: loaders, backhoe loaders …
Slow-moving finishing: finishers, lime spreaders …
Adjustment by alternative displacement: graders
Compacting by alternative displacement: compactors …
Transport or extraction-transport: dumpers, …
Handling: forklifts …
Out of production: tuff trailer…
Among all these machines, the most used are earthmoving machines whose main role is to modify the relief of land by backfilling or clearing.
Share this