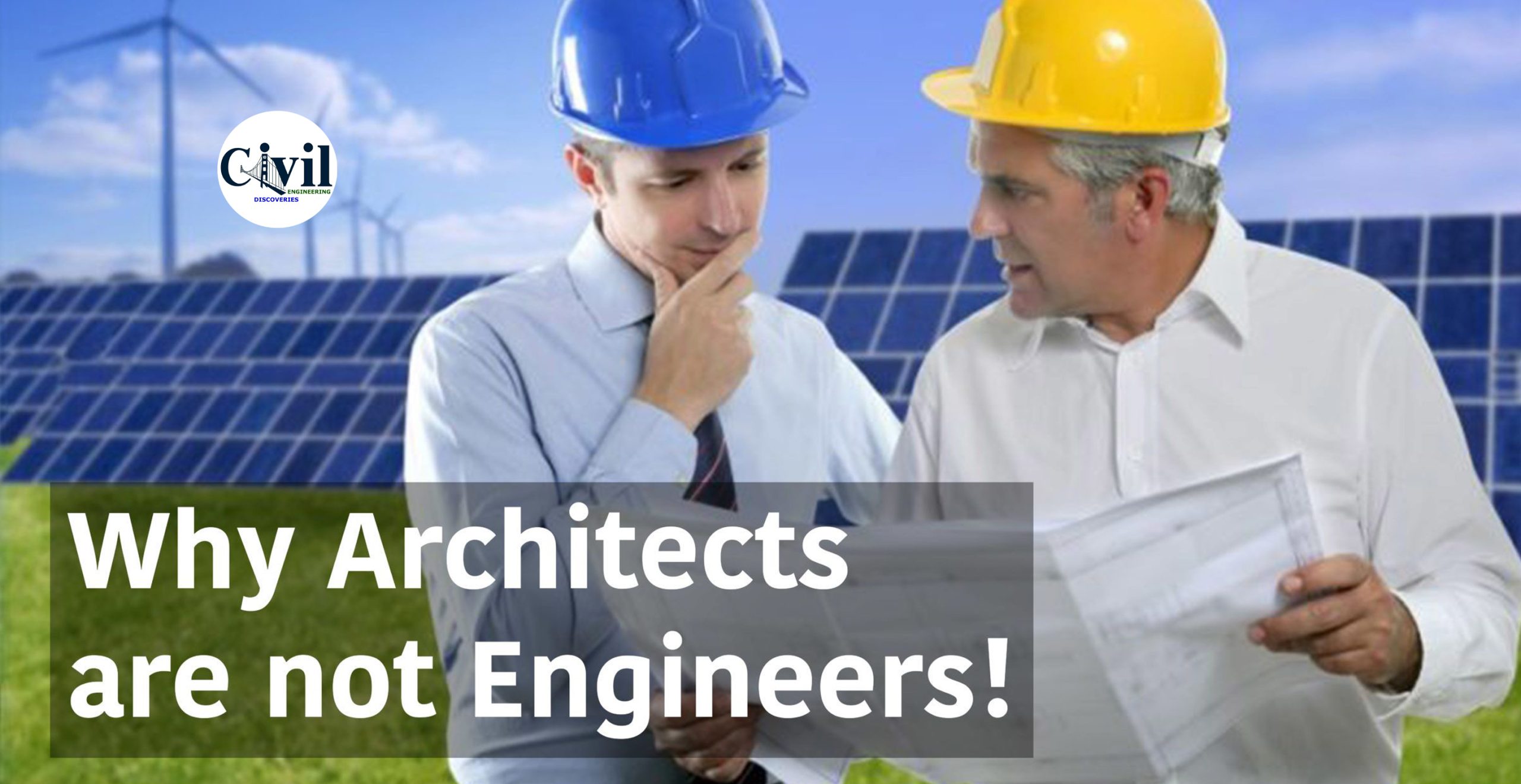 The paths of architects and engineers are always intersecting as they complement and assist each other when needed. The fruitful outcome of this collaboration is a marvellous structure or building serving the purpose it was built for. However, they have separate professions with unique skills and responsibilities. Their skills, duties, and approaches differ greatly. Here are some differences between both.
1- Different curricula
An architecture student studies more art-related classes like Architectural History, Building Modeling, Climatology, Art Appreciation, Rendering Techniques, Sociology in Architecture, Urban Planning, Interior Design, and Energy Efficiency in Designing. While an engineering student's syllabus would include more science, technology, and Math in subjects like Basic Mechanics, Fluid Mechanics, Strength of Material, Limit State Design, Steel Structures, Building Construction, Highway Design, Railway, Airport Design, and Hydraulic Structures among many others.
2- License
Architects and engineers have to pass exams to be able to obtain licenses that allow them to work. In the US, architects have to pass an Architect Registration Exam (ARE), while engineers have to pass exams like Fundamentals of Engineering (FE) and Principles and Practice in Engineering (PE), in their chosen engineering discipline.
3- Branches
There are many branches an architect can specialize in like Urban Design, Landscape Architecture, Graphic Design, Interior Design, etc. On the other hand, specialities in engineering are various as well including structural, industrial, electrical, mechanical and many others.
4- The Mindset
Engineers and architects are programmed differently. An architect is always consumed by art and creativity during design, the spatial functionality, as well as the user's comfort; a theoretical thinker one might say. On the other hand, an engineer designs construction and facilities systems, as well as building management systems. He executes the design on-site considering several technicalities of the construction process.
5- Design and Construction
An architect may not only design buildings, some architects tend to design everything inside as well, from furniture and chandeliers to jewellery and cutlery. Some have gone further to design cars like the renowned architect Zaha Hadid with her  Z-car design. On the other hand, an engineer designs and builds roads, bridges, machines, vehicles, airplanes, and sometimes buildings.
To wrap things up, an architect is the one who plans and designs while an engineer applies mathematics and science to develop technical solutions to the architect's design.
Click Here To See Main Differences Between Architect And Civil Engineer's
Share this