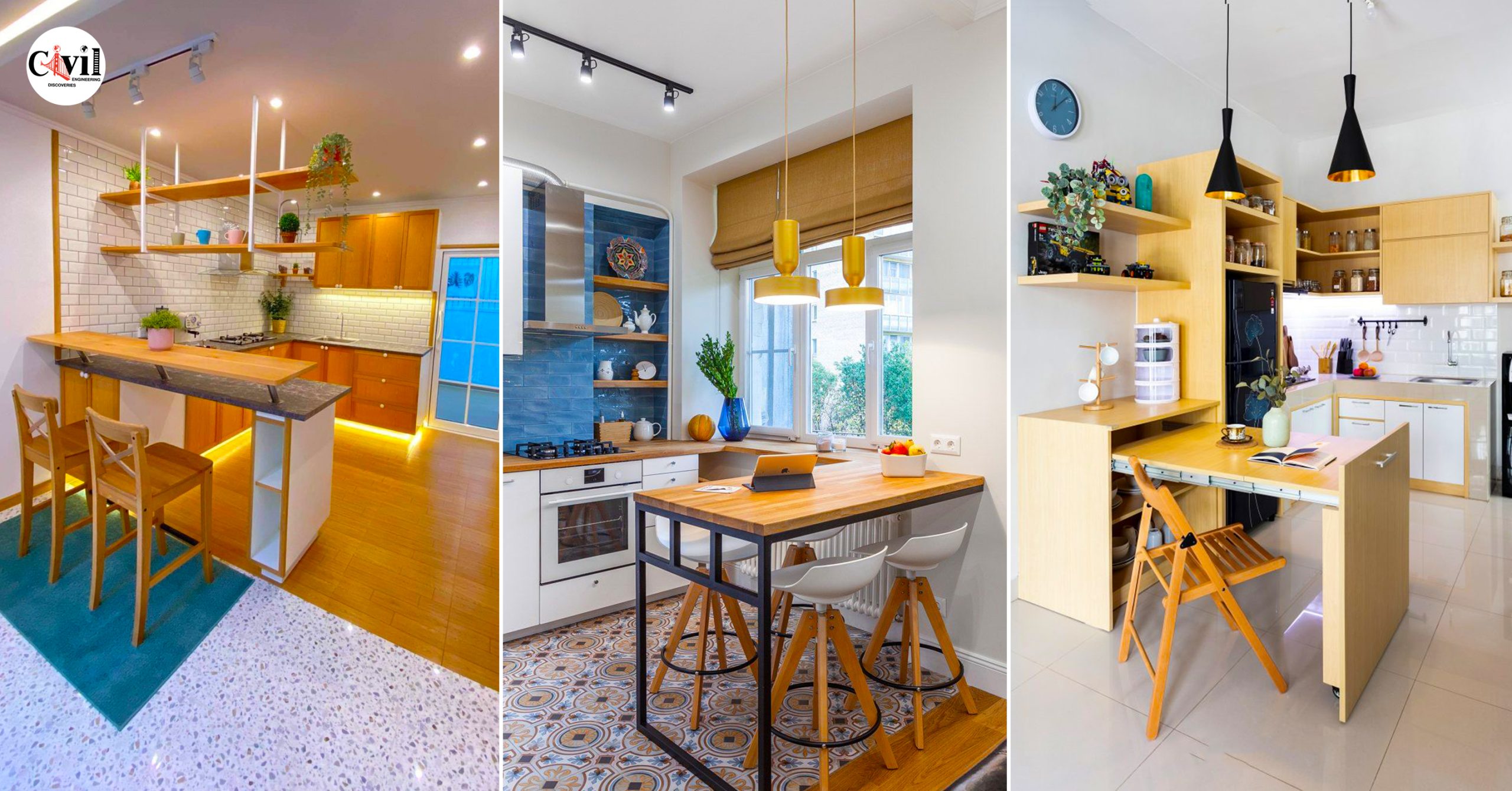 A U-shaped kitchen plan wraps around three walls, delineating the cooking zone and separating it from the rest of the home. U-shaped kitchens, often known as horseshoe kitchen layouts, give lots of storage space, allow for optimal efficiency, and allow numerous people to maneuver the kitchen together. This kitchen plan provides the ideal chance to construct a continuous work triangle to maximize space. Even yet, two corners might result in two sets of pinch points. Pull-outs and carousels guarantee that no corner space is wasted and allow users to access difficult-to-reach areas.
If the width of the space allows, a U-shaped design can be integrated with eating sections or even a kitchen island. An open-plan room frequently offers the opportunity to convert one arm of the 'u' into a peninsula that can be accessed from both sides, such as for use as a breakfast bar or a dual-sided storage volume.
The U-shaped architecture can also generate a closed-in feeling in smaller settings. Open shelving, as opposed to wall units, can give the impression of a more open and larger space.
Click Here To See Standard Kitchen Dimensions And Drawings
Share this