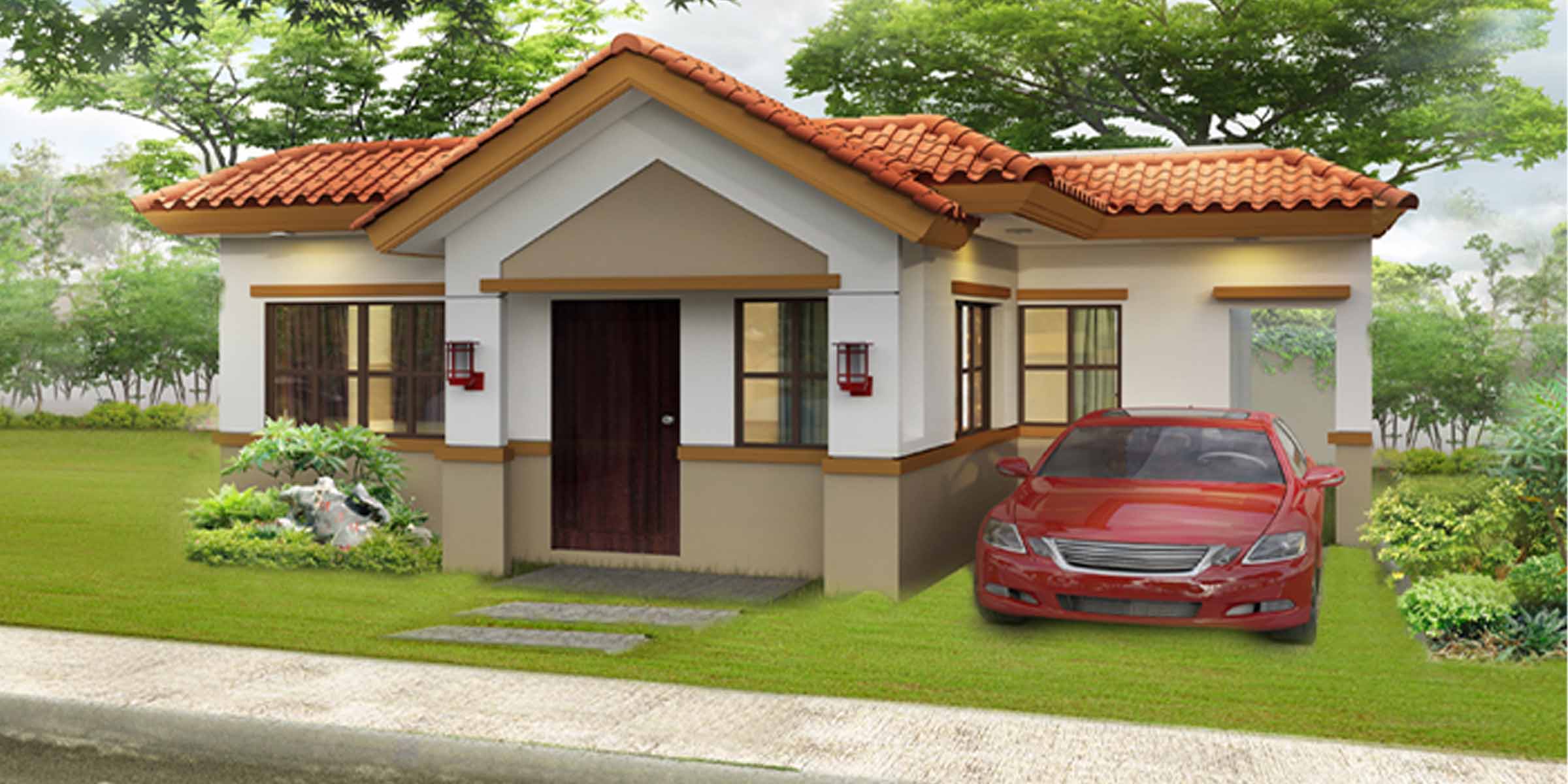 1- Molave House Model – This concept can be built in a lot with a minimum area of approximately 100 square meters with a total usable floor area of 84 square meters. An open garage is provided at the right side, a small porch can be seen before entering the living area. Combine dining and kitchen are open to the living room making it more spacious since there are no dividers between these rooms. Two standard rooms are situated at the left side with common toilet and bath at the rear end.
2- Redwood House Model – This model is likely the same as molave only some modification in the floor plan. The main entrance now is at the side making the porch lately as a small garden. The garage is the double purpose now since it can be a porch. Location of the kitchen, dining and bedrooms are still the same only that the toilet and bath are now with 2 entry, one from outside and another from one of the rooms.
3- Walnut House Model – Walnut concept is a modified version of Molave house model with the same location of the stairs going to the roof deck. Garage location is the same with porch slightly smaller and modified look. More bedroom from 2 bedrooms modified to 3 bedrooms is a good choice for a medium family to occupy. A wooden divider is provided in between the living area and dining/kitchen. L-shaped kitchen counters and common toilet and bath complete the feature of this house concept with roof deck.
Share this