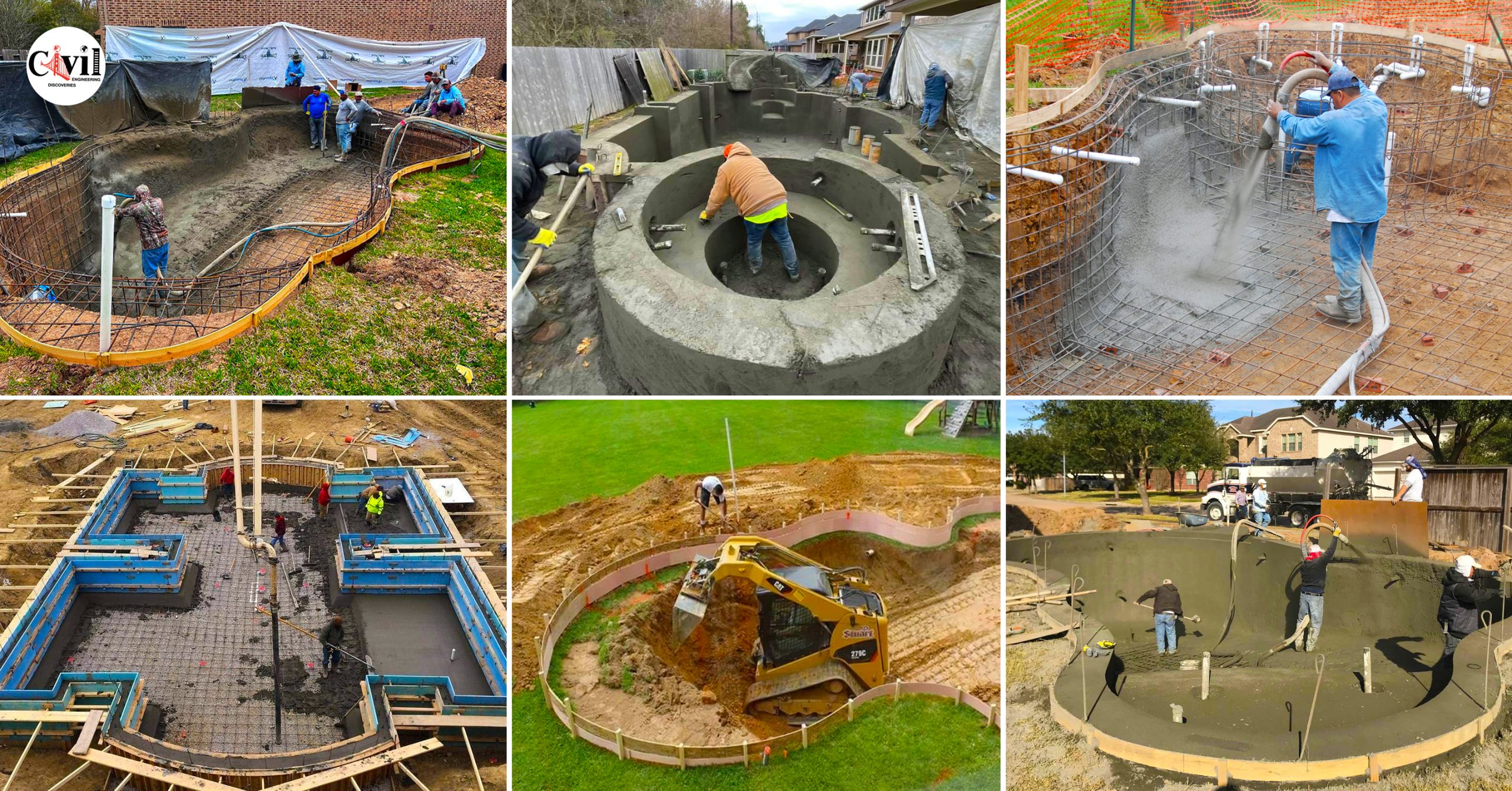 As the name suggests, the Swimming Pool is a man-made pool that holds water for the family to swim in. Swimming pools can be made with various materials depending on the application and location. A roof-top swimming pool, for example, looks better when one of its sides is made with Reinforced Glass or fiber Glass. Container tank swimming pools are also pretty common these days. These are swimming pools in which an old container is made watertight and then converted into a swimming pool. This construction technique makes the construction and relocation of the swimming pool easier.
In all other cases where a swimming pool is usually made on ground level, RCC concrete is the most preferred material thanks to its durability, straightforward construction techniques, lower cost, and easy availability. This kind of swimming pool stays much longer than the other kids.
The RCC concrete swimming pool is the most popular choice for in-ground pools. The initial costs are soon paid back with the longer life of the swimming pool also, unlike other kinds of pools, concrete pools are serviceable and therefore can be repaired and even enlarged afterward.
Sizing up your backyard
1. Provide your swimming pool designer with a plot of your property.
2. Mark all known easements, septic tanks, favorite trees, and other important obstacles that need consideration.
Focal points
1. Take a walk through your house to figure out what rooms present you with a view of your swimming pool area. Then pick the 2 areas that you utilize the most. Make sure the focal points of your swimming pool area are visible from those perspectives.
2. Create a main point of interest with your swimming pool design project. Consider waterfalls, tanning ledges, spas, deck jets, and fire pits in your overall swimming pool concept. Make sure you can see the features from your point of view.
3. The sound of running water should be incorporated.
4. Creating multiple areas to socialize is a must in today's staycation resorts.
5. Fire pits and outdoor kitchens can turn your swimming pool design project into a backyard dream.
Click Here To See Amazing Small Swimming Pools With Big Style
Share this