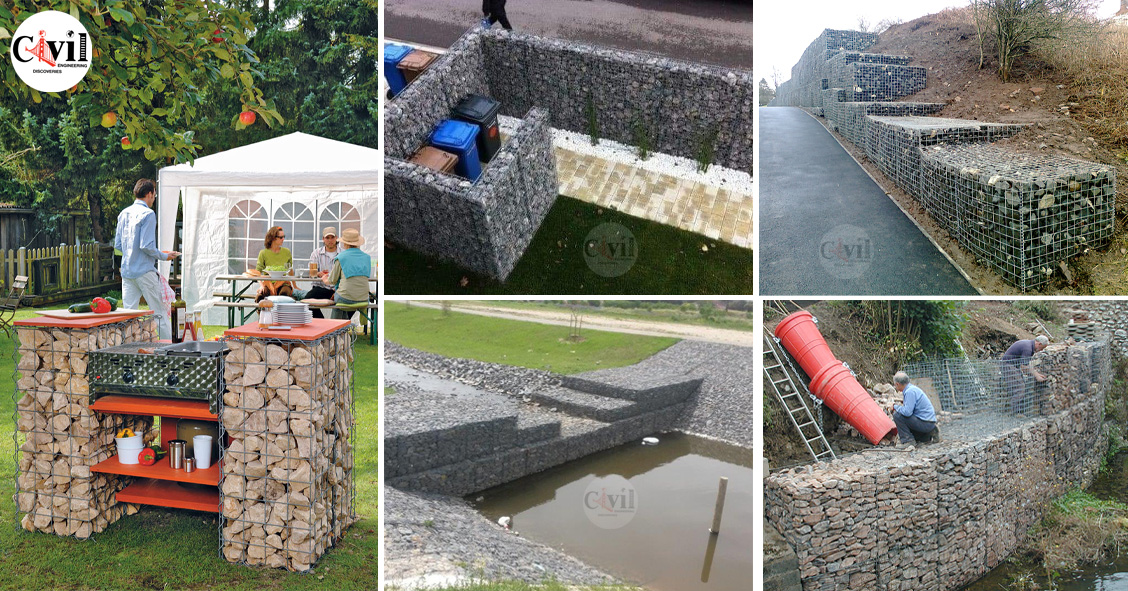 Amazing Gabion Walls Ideas With Guide
Gabion walls refer to the structures that are noticeably flexible, sustainable, inexpensive, absorbent, aesthetically appealing. It is built as a stepped front face or smoothed front face. The gabion walls are used for benches, fencing, pond surrounds, and even stair rails. In gabion walls, lots of cages are used and they are filled with rocks and other construction elements and set up to build the gabion wall.
Steel wire baskets (cages) are formed in the factory by 90x90x90 cm steel wire panel sides and the mesh size remains 7.62 x 7.62 cm. It is unfurled at the and various panels are compiled to develop the basket.
They are manufactured with meshes Triple twisted and squared type 8×10 cm meshes of steel wire (with low carbon content) of 2.7 mm are used in gabion walls, which provide three layers of galvanized, with 270 grams of zinc. The edges of the gabions are also reinforced with 3.4 mm wire. Wire for the clamping of the 2.2 mm pieces is also utilized.
The gabions are normally available in the shape of boxes with lengths of 1.5, 2, 3, and 4 meters, width of 1 meter, and a height of 0.5 or 1.0 meters.
What Is Gabion? Gabion Types, Applications And Advantages In Civil Engineering
Share this