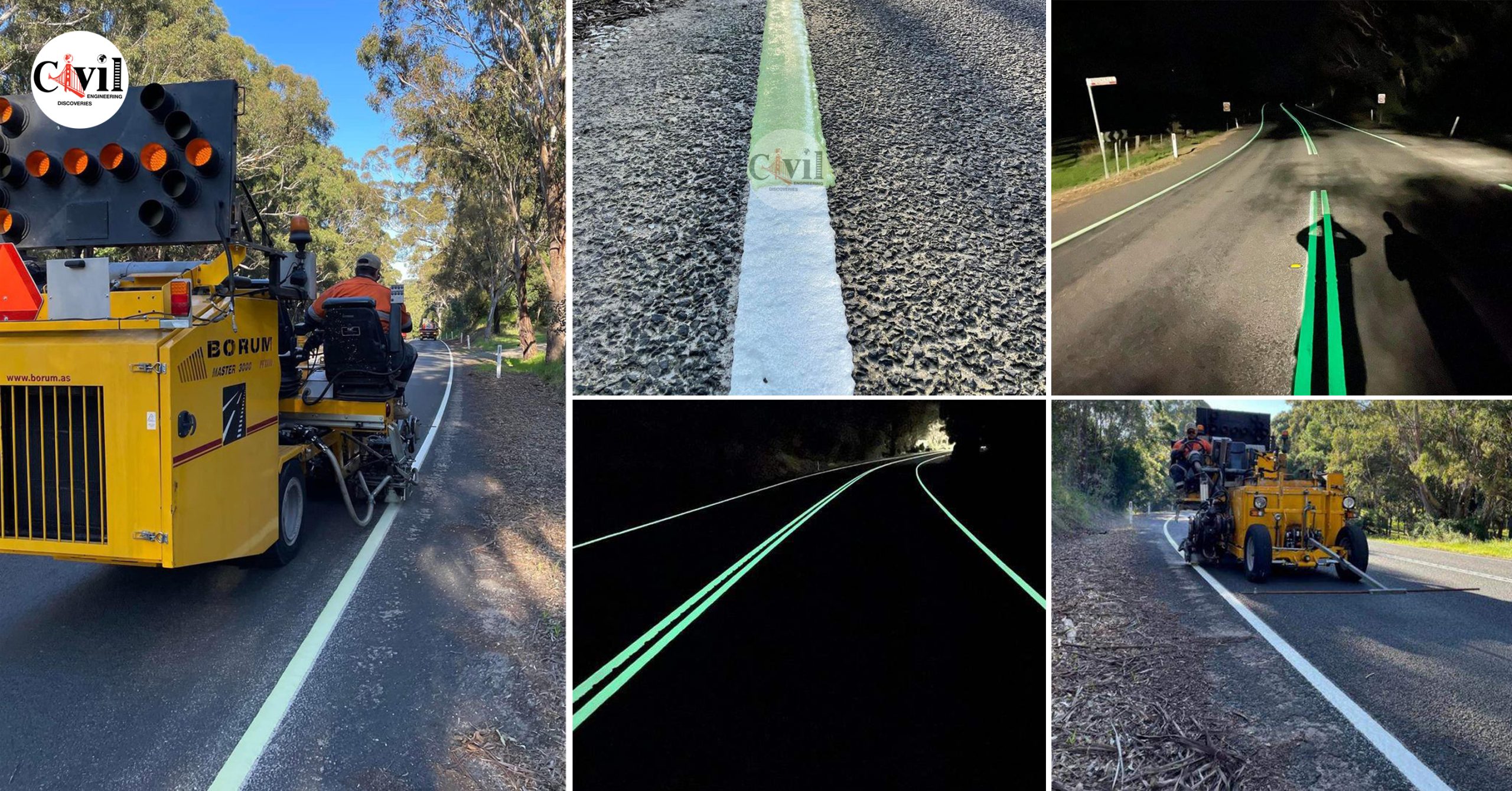 Road safety is an essential issue worldwide. Hundreds of companies work every year to innovate and present solutions that, in the end, serve to save lives. And the Australian company Tarmac Linemarking, together with OmniGrip and Vic Roads, presented a solution that makes life much easier for those who drive at night. Companies start hitting the traffic line with fluorescent thermoplastics More than 10 years of durability on Golden Glow RdTara, QLD 4421 in Queensland. Which is considered the first road pilot before hitting the glowing traffic lines across the country.
The companies jointly carried out the development of paint for painting highway lanes, which, at night, presents photoluminescence. That is, after spending all day in the sunlight, the elements of the paint emit a greenish light at night, a phenomenon similar to that of some types of glow-in-the-dark toys.
As a result, drivers who drive at night have a better sense of depth, angle of curves, and the very limits of the highways. During the night, human vision loses much of its efficiency, exclusively due to the lack of light.
The product developed by the companies is applied with a host system, and the durability is quite high since the applied layer is a few millimeters thick and has great mechanical resistance.
The company also points out that, in addition to highways, the special paint can be used in crosswalks, cycle paths, intersections, and in other applications that require more safety for night traffic.
Click Here To See How To Calculate Asphalt Quantity For Road
Share this