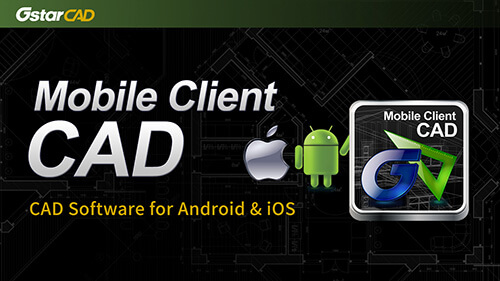 DWG FastView is cross-platform CAD software that meets designers' demands in all kinds of situation, and fully compatible with AutoCAD (DWG, DXF, OCF, DWS, DWT, BMP, JPG, PDF,  … etc). Various of CAD functions enable you to do CAD work on the go and enjoy the best mobile CAD experience.
View, Edit, Create, & Share all your CAD drawings, synchronize to cloud from multiple devices by one click, enjoy design anytime anywhere together with more than 10 million users around the world.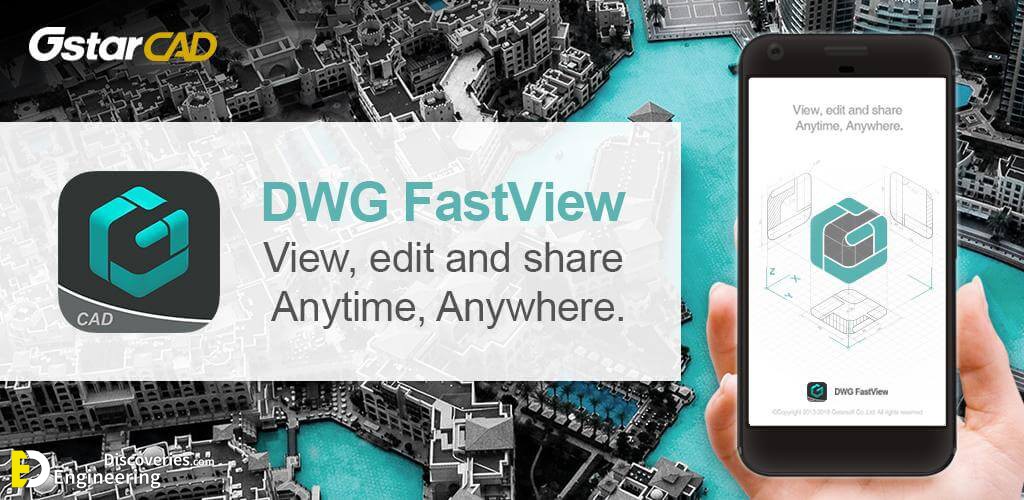 DWG FastView Highlights
1- Complete Free CAD APP
· Creating, browsing and editing are totally free.
· There is no limit to how large the file is.
· Fully compatibility with AutoCAD.
2- No registration & Offline drawings
· Simply download DWG FastView and use it immediately with NO REGISTRATION needed.
· Without the internet, you are able to save your masterpieces in the local workspace.
· Drawings from E-mail, Cloud Service or Network Disk like Dropbox, can be opened, viewed, edited and shared as well with the Internet.
3- Support export to PDF, BMP, JPG and PNG, and share it to anyone freely
· Transfer CAD drawings into PDF format and customize its paper size, orientation, colour and so on.
· Convert CAD drawings to image format-BMP, JPG, PNG.
· All of them can be viewed and shared by DWG FastView.
4- View Mode and Edit Mode satisfy diverse needs
· To satisfy your SIMPLY NEED to OPEN and VIEW .dwg, View Mode will provide simple tools for FASTER VIEW .dwg.
· Edit Mode is better at professional and practical drawing.
5- Cross-platform application
· With one account, access and synchronize drawings through DWG FastView Cloud Service from the browser, mobile and computer anytime anywhere, share or exchange your drawings conveniently and safely.
6- Do real CAD work on mobile
· Move, Copy, Rotate, Scale, Color, Measure object and use Layout.
· Add cloud folder and download files from it or uploaded files to it so as to enjoy the collaborative and resource sharing environment.
· Zoom in or zoom out a CAD drawing by adjusting the space between two fingers.
· Send emails to share your files as attachments by the built-in mailbox.
· Import or download the CAD drawing with its fonts and symbols to the font's folder in order to display all uncommon fonts.
· Provides a set of solutions to handle common file conflicts in cloud storage for user easily to recognize the current file state through different symbols in the cloud folder.

· Easily switch between 2D Visual mode and 3D Visual mode, 3D mode includes: 3D Wireframe, Realistic and 3D Hidden with the powerful tools of Layer, Layout, and ten different perspectives viewing.
· Rotate 3D CAD drawing by touching the drawing area and moving to view the 3D model comprehensively in 360 degrees. Click the screen to stop rotating and locate the 3D mode at the best perspective.
· Open a magnifier by touching the drawing area to display the enlarged graph of the touched area which is a convenient way for users to view details and snap objects.
· Precise Drawing available, e.g., user can change the number of the coordinates to move the points precisely.
· Support 2D absolute coordinates, relative coordinates and polar coordinates and 3D Spherical coordinates and Cylindrical coordinates.
· Draw Line, Polyline, Circle, Arc, Text, Revcloud, Rectangle, and Sketch and create Notation and use layer.
For Install The APP

For More Info Watch This Video
Share this