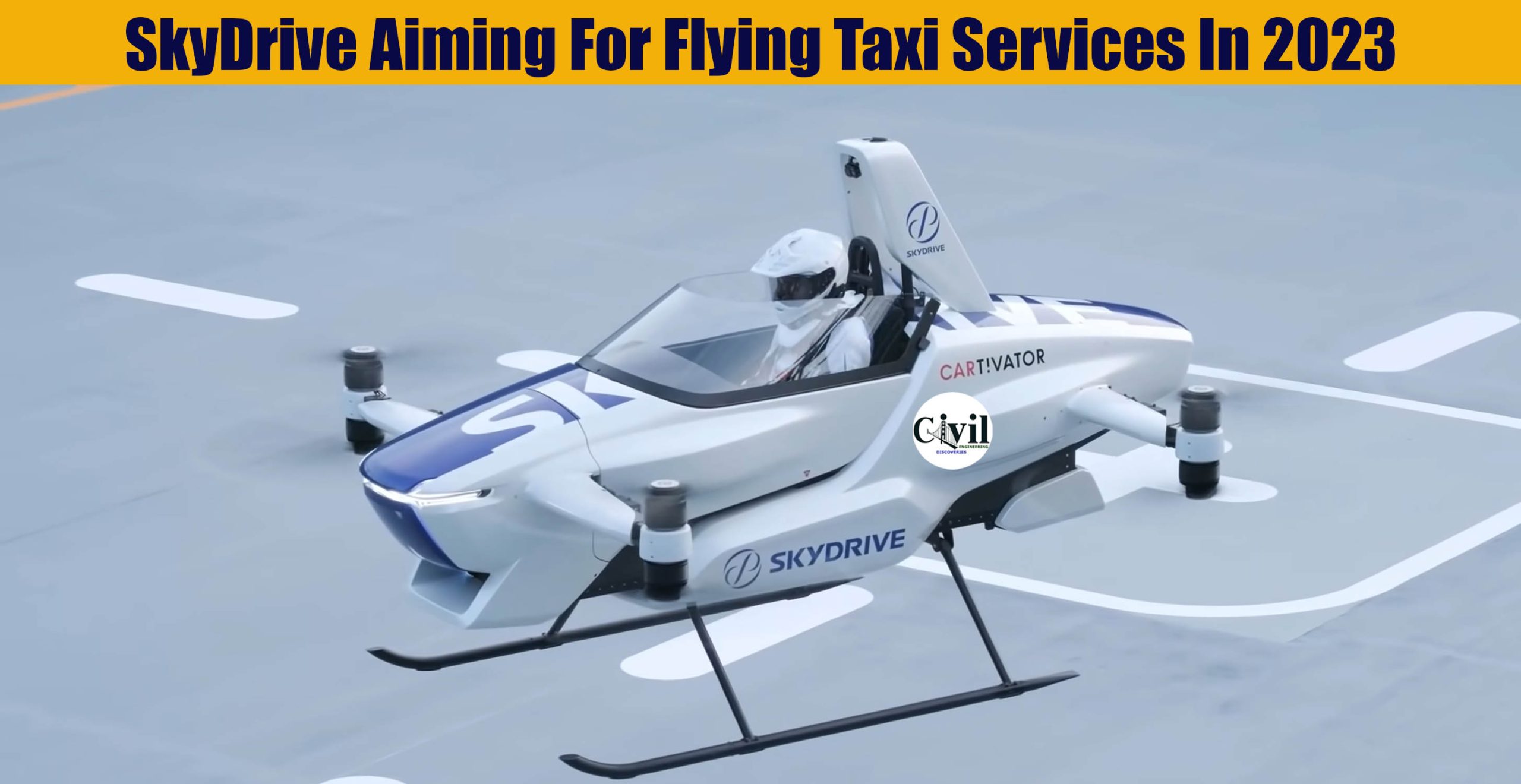 Hailing a flying taxi to get across the city is no longer science fiction. While numerous companies are immersed in urban air mobility, Japan-based SkyDrive may have taken the lead. The company recently held a press conference to share progress on its electric vertical takeoff and landing vehicle (eVTOL), the SkyDrive third-generation (SD-03).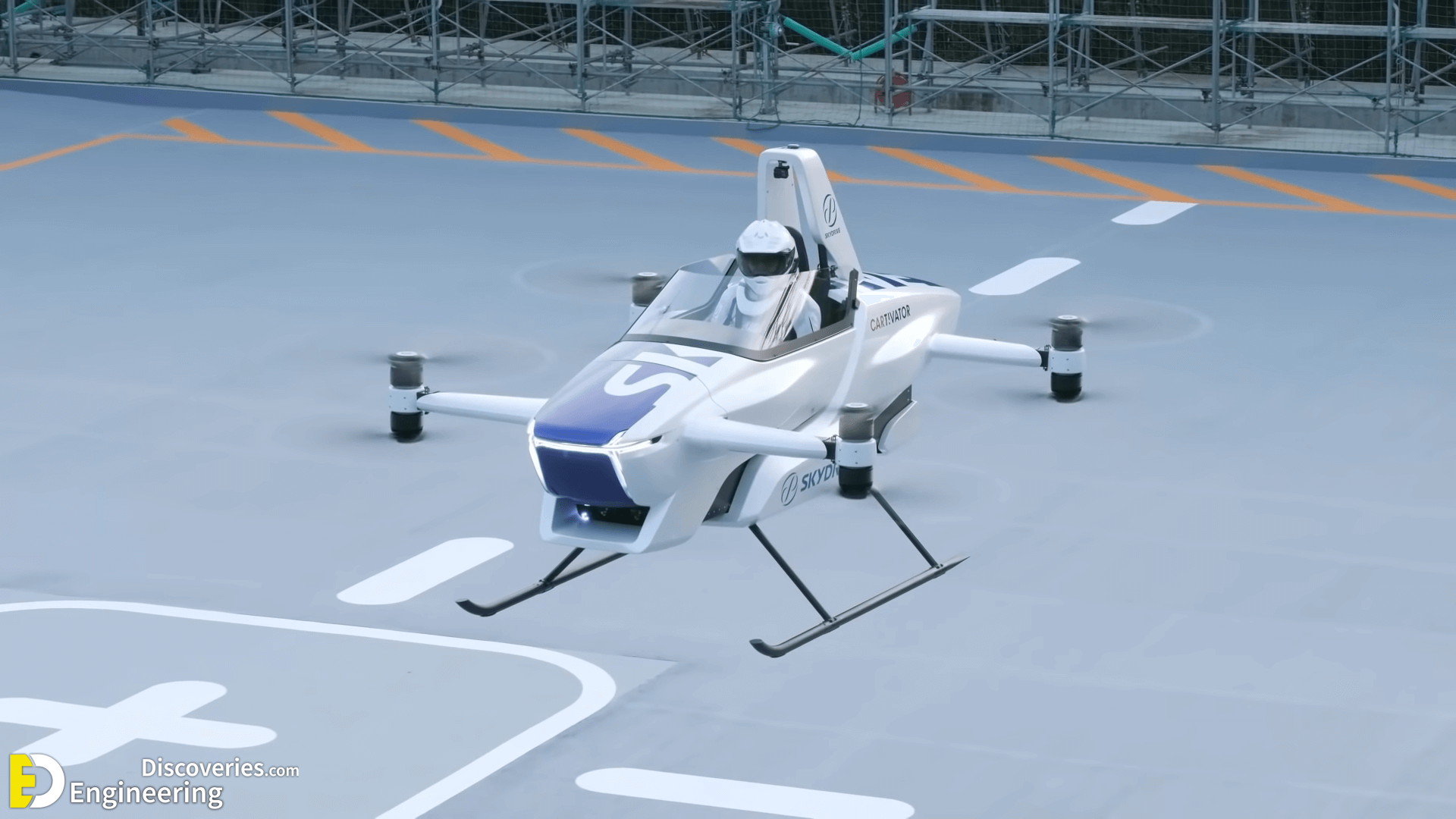 The SD-03, which SkyDrive said is the world's smallest eVTOL, is a single-seat craft that weighs 881 pounds and is visually similar to a hydroplane. The relatively lightweight vehicle is composed of carbon fibre and aluminium, as well as other innovative durable materials. It measures in at 13 feet in both length and width and 6.5 feet in height.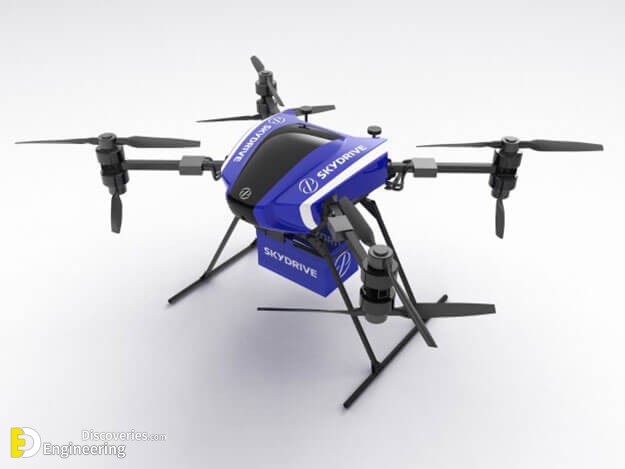 When in flight, the SD-03 is fitted with white LED lights on the nose and red lights on the underside for directional visibility. It is powered by electric motors, which use a lithium polymer battery, that propel coaxial rotors in four quadrants. Each location has two rotors driven by its own motor that rotate in opposite directions. They allow for five to 10 minutes of flight time at up to 30 mph. According to the company, the eight rotors are an additional safety measure in case of an in-flight emergency.
The successful four-minute piloted flight is just the first of many more to come. The company will conduct additional test flights in varying conditions to achieve provisions set by the Civil Aeronautics Act.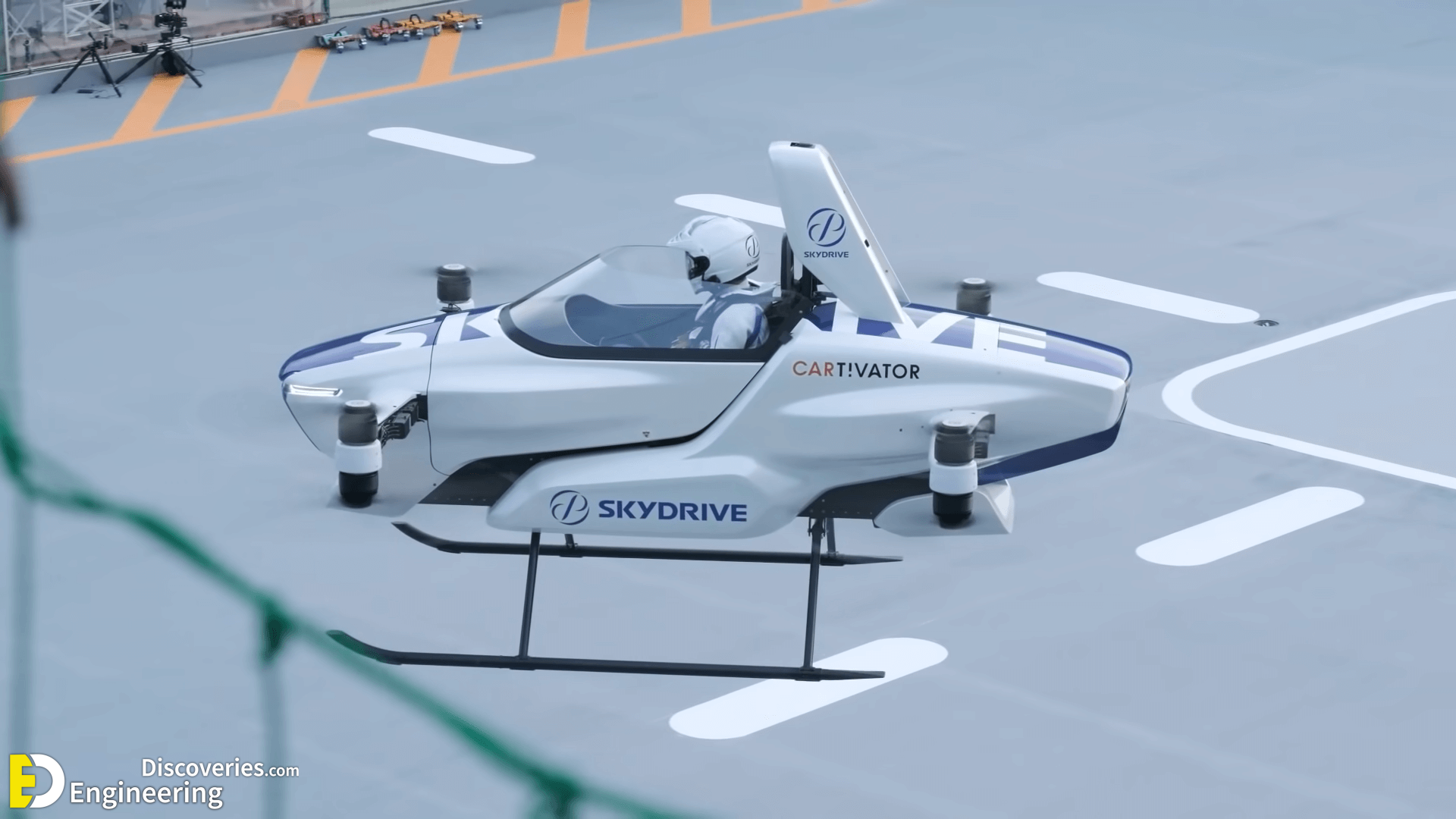 The start-up, which was founded in 2012, has had help along the way from major investors. Recent Series B funding raised about $37 million, bringing total investments to $56 million. The company is also hard at work on developing drones for commercial use, which use the same systems as the SD-03. The SkyDrive Cargo Drone, which can be piloted manually or autonomously, can transport up to 66 pounds and work within a 1.8-mile radius. This makes it an ideal option for companies, especially those in the construction industry, that need materials delivered to difficult-to-reach locations.
While a flying taxi isn't quite yet available, SkyDrive is on target to have a two-seat version ready to ship by 2023. The expected cost could be up to $500,000, though the company believes the cost will come down as the technology becomes more cost-effective. The ultimate goal is to achieve mass production by 2026.
Click Here To See Toyota Is Working On A Prius Model That Will Run Forever On Solar Power
Share this