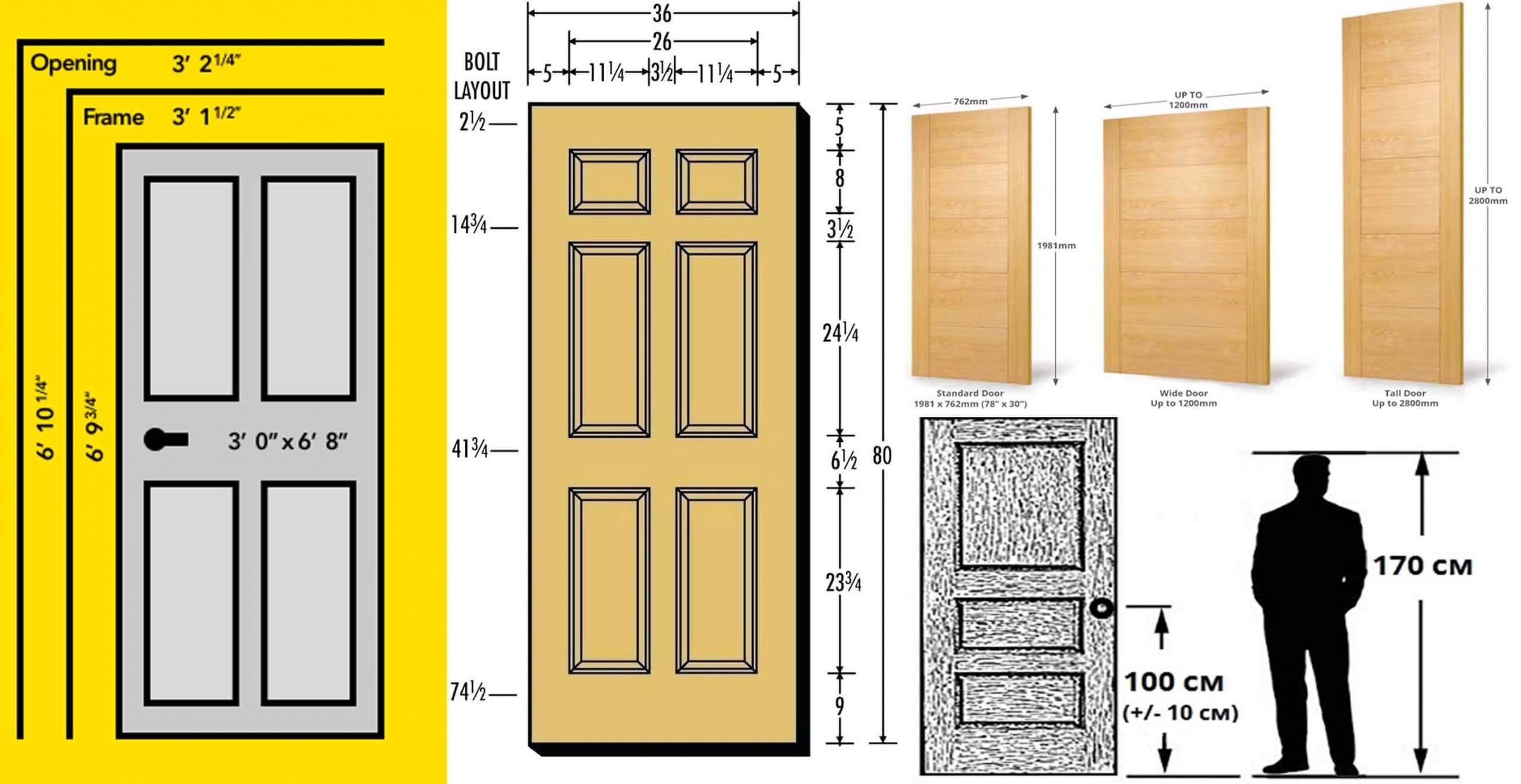 What are Standard Size Doors for Residential Homes?
When buying a door, you should consider many factors. What style of door do you want? Do you want just a slab or a pre-hung door? Do you want an outswing or an in the swing? Once you have that information you will need to start measuring. Measuring a door and its frame can be difficult if you don't know what you are doing. Here are a few good measurement practices and basic facts surrounding standard door sizes.
Interior Doors
The height for all passage doors must be a minimum of 80 inches and the standard width sizes for interior doors are 24", 28", 30", 32" and 36". The minimum recommended door width to allow persons with disabilities' to pass through is 36 inches. Standard thickness for an interior door is 1 3/8 if your door exceeds 36" or is over 90" in height; the recommended thickness for that door would be 1 3/4 inches. The chart below has a list of widths and heights and what those sizes are generally used for. Keep in mind, you can add these door heights to any room in your house.
Click Here To See More About Useful Standard Dimensions Of Door And Window
Share this