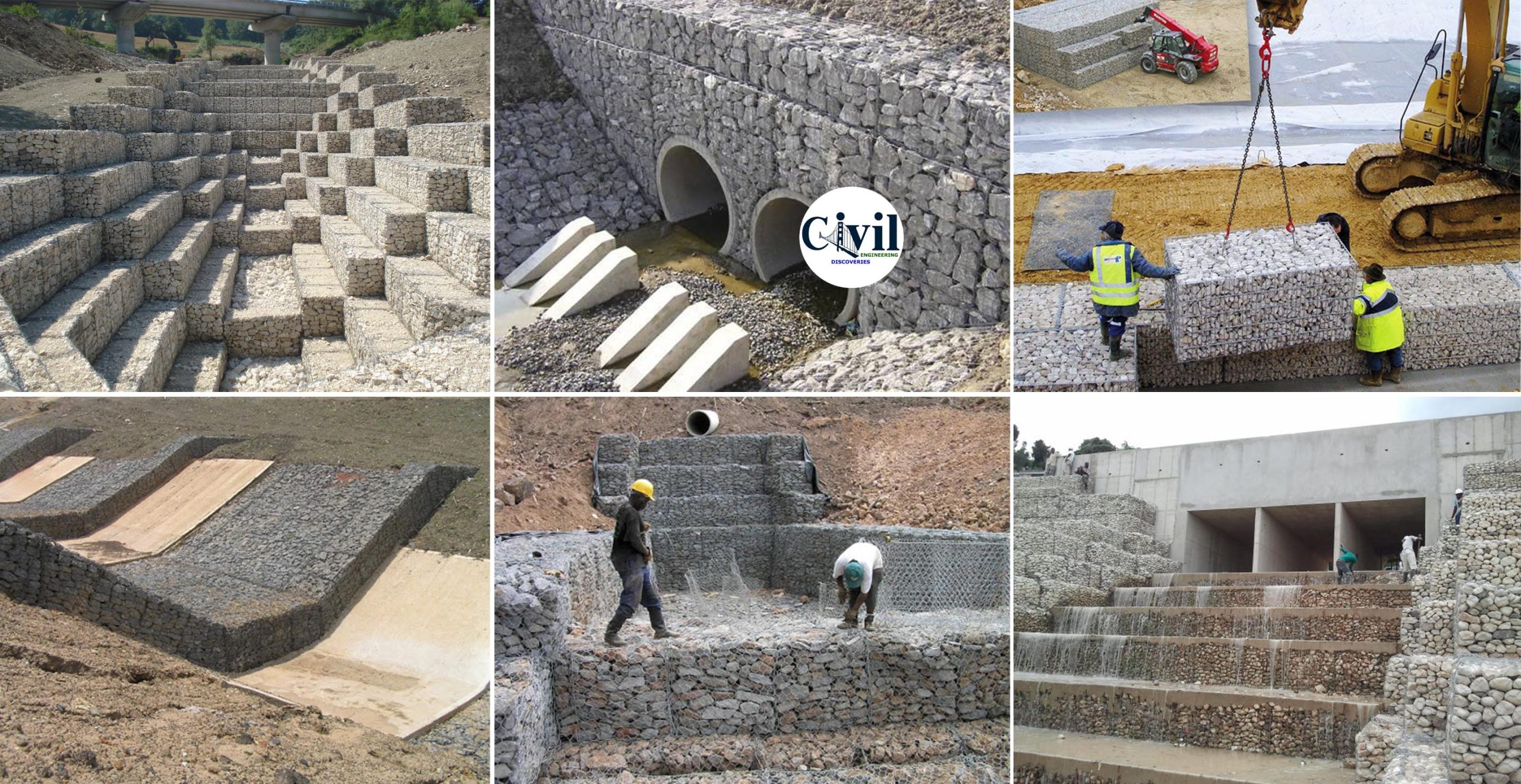 What is gabion?
Gabion is a welded wire cage or box filled with materials such as stone, concrete, sand, or soil. So, the gabion is a partially flexible block construction used for slope stability and erosion protection in construction. Various types of gabions are constructed and used in different engineering constructions. Sometimes, live rooting branches may be placed between the rock-filled baskets which improve the durability and stability of the gabion.
Types of Gabions
1- Gabion baskets
2- Gabion mattresses
3- Gabion sacks
4- Gabion wire mesh
5- Decorative Gabion Elements
Applications of gabions
Gabions are used in several engineering projects and serve various purposes. common applications of gabions are as follows:
1- Retaining structures such as retaining walls, revetment and toe walls to embankments and cuttings.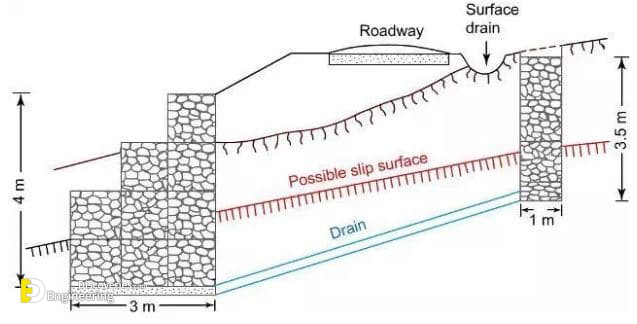 2- Corrosion prevention structures, for instance, sea walls, riverbank defences, canal banks, dams, weirs, groynes and for the protection of reservoirs and lakesides.
3- cylindrical metal gabion is used for dams or in foundation construction.
3- It is employed as a noise barrier.
4- Gabions are also used as a temporary flood wall.
5- It is utilized to change the direction of the force of floodwater around the weak structure
6- Stepped gabions improve energy dissipation in channels.
7- Finally, it is used for aesthetic purposes.
Click Here To See TOP 45 Amazing Gabion Ideas For Your Outdoor Area In 2020
Share this