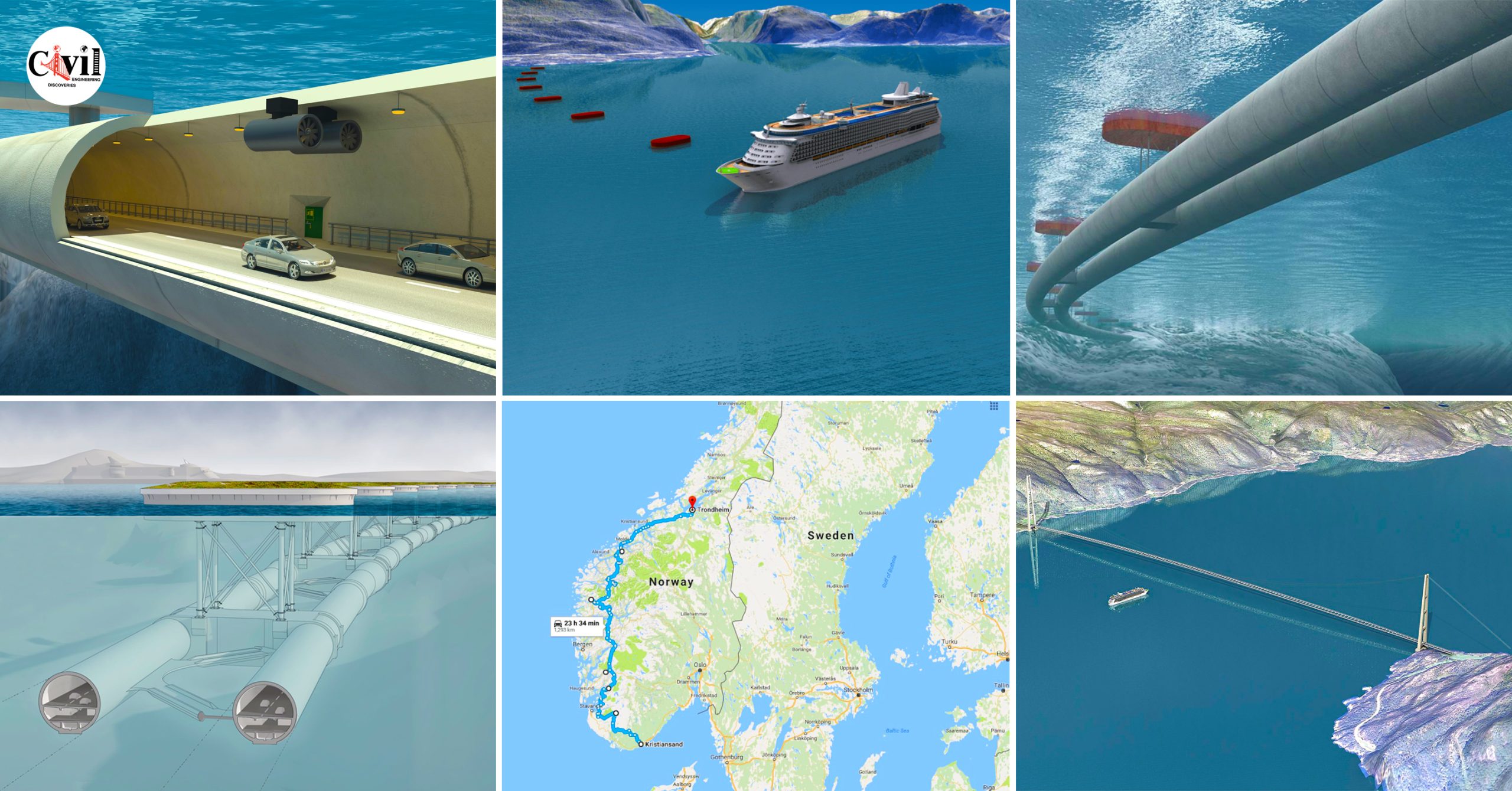 Some of the best, most scenic road trips can be experienced in Norway, a land of majestic, UNESCO-protected fjords and national tourist routes dotted with architectural wonders. But driving some of Norway's coastal routes can take a lot of time. Driving the 680 miles from the country's southern port of Kristiansand to Trondheim in the north via highway E39, for example, can take 21 hours and includes seven ferry trips.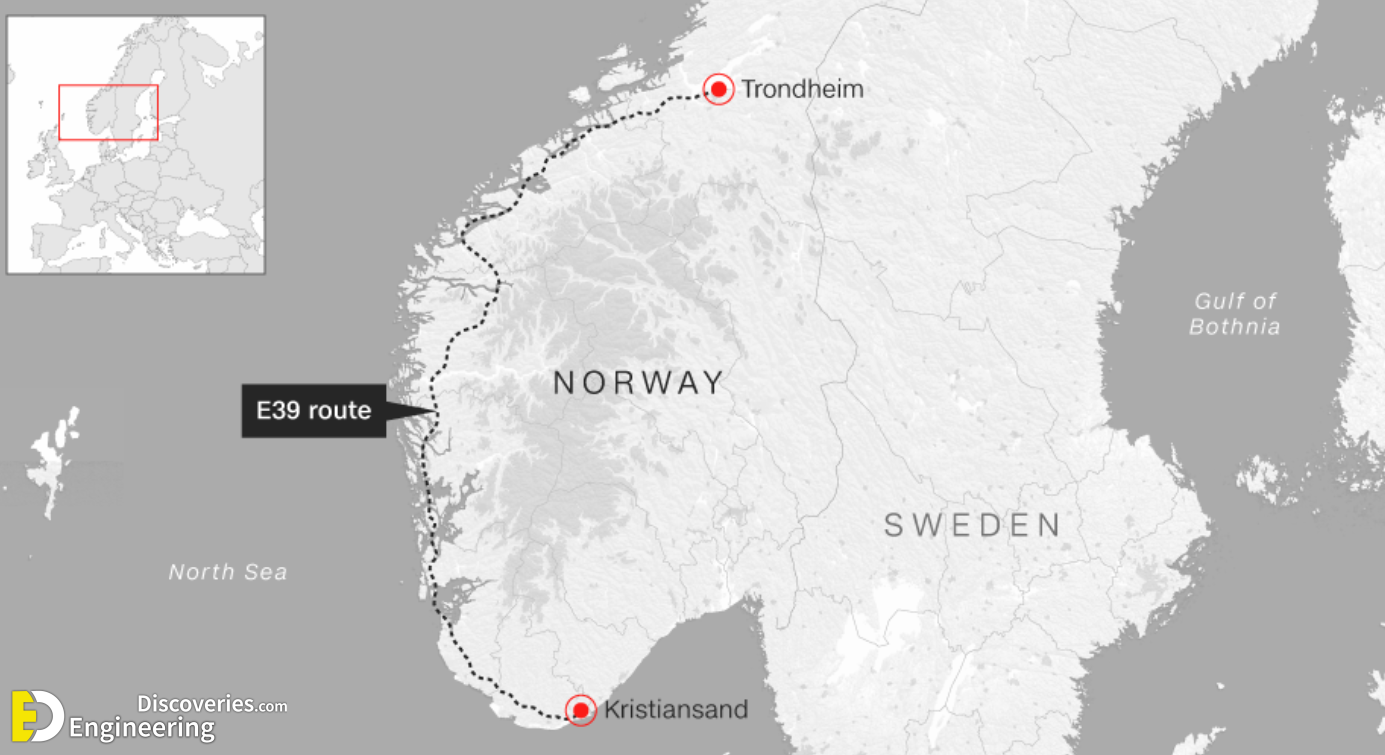 But an ambitious project by engineers in Norway can cut the trip in half and make it easy for travelers to cross seven of the country's fjords. The infrastructure project involves installing a series of submerged floating tunnels under the fjords.
Why not just build a bridge? A bridge won't do because the region is known for its difficult terrain and some of the area's waterways are very wide. The largest is a mile deep, making digging a typical tunnel unfeasible, while a suspension bridge over the water would pose many disadvantages, as it would be more susceptible to damage from severe weather, and poses the risk of stranding travelers.
The proposed underwater floating tunnel is estimated to cost $25 billion and is expected to be completed by 2035, according to Wired. Arianna Minoretti, a senior engineer with Statens Vegvesen, Norway's public roads administration, told Wired the structure "would be made up of two curved, 4,000-foot long concrete tubes—one for each direction—hanging 65 to 100 feet below the surface."
The tunnels would be held up by pontoons along the surface, connected with trusses to keep everything stable. For extra stability, the structure might also be bolted to the bedrock below. Driving through the tunnel will feel like driving through any other tunnel, Minoretti told Wired. Not that Norwegians are expected to have any qualms about driving through tunnels—the country already boasts more than 1,000 tunnels, and 35 of those go underwater.
The first of these unique submerged floating tunnels is being proposed for Sognefjord, which will connect Oppedal and Lavik.
Click Here To See 8 Water Bridges From Around The World That'll Make You Want To Float Across One
Share this