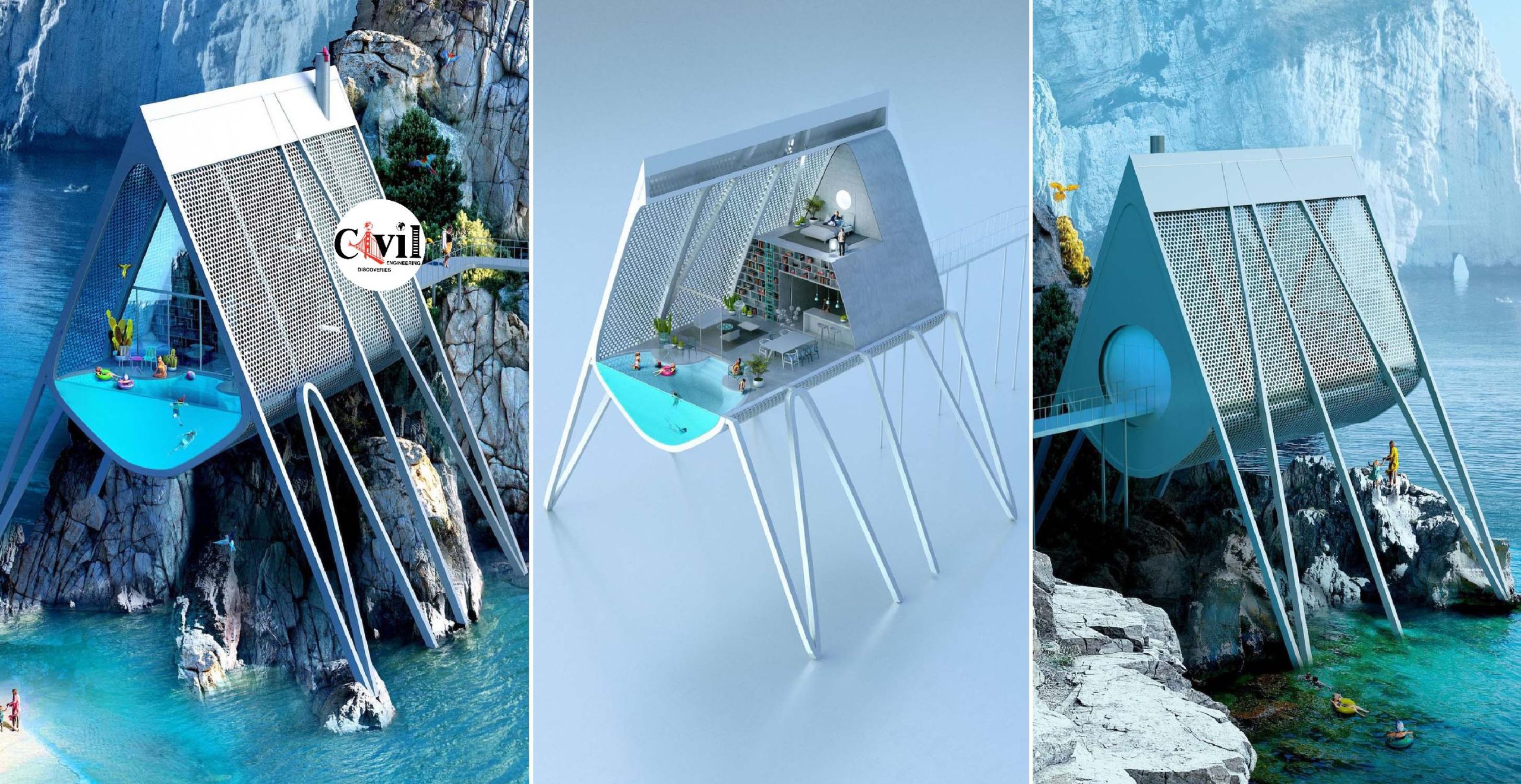 The White Cabin: A conceptual holiday home on the rocky Greek seaside. The concept of the project was to create a minimalist summerhouse integrated within the natural context. The building is accessed via a small meandering path/bridge connecting the house with a rocky coastal seaside.
Click Here To See More House Design With Plans
Photo Credit: @anti__reality.
Share this