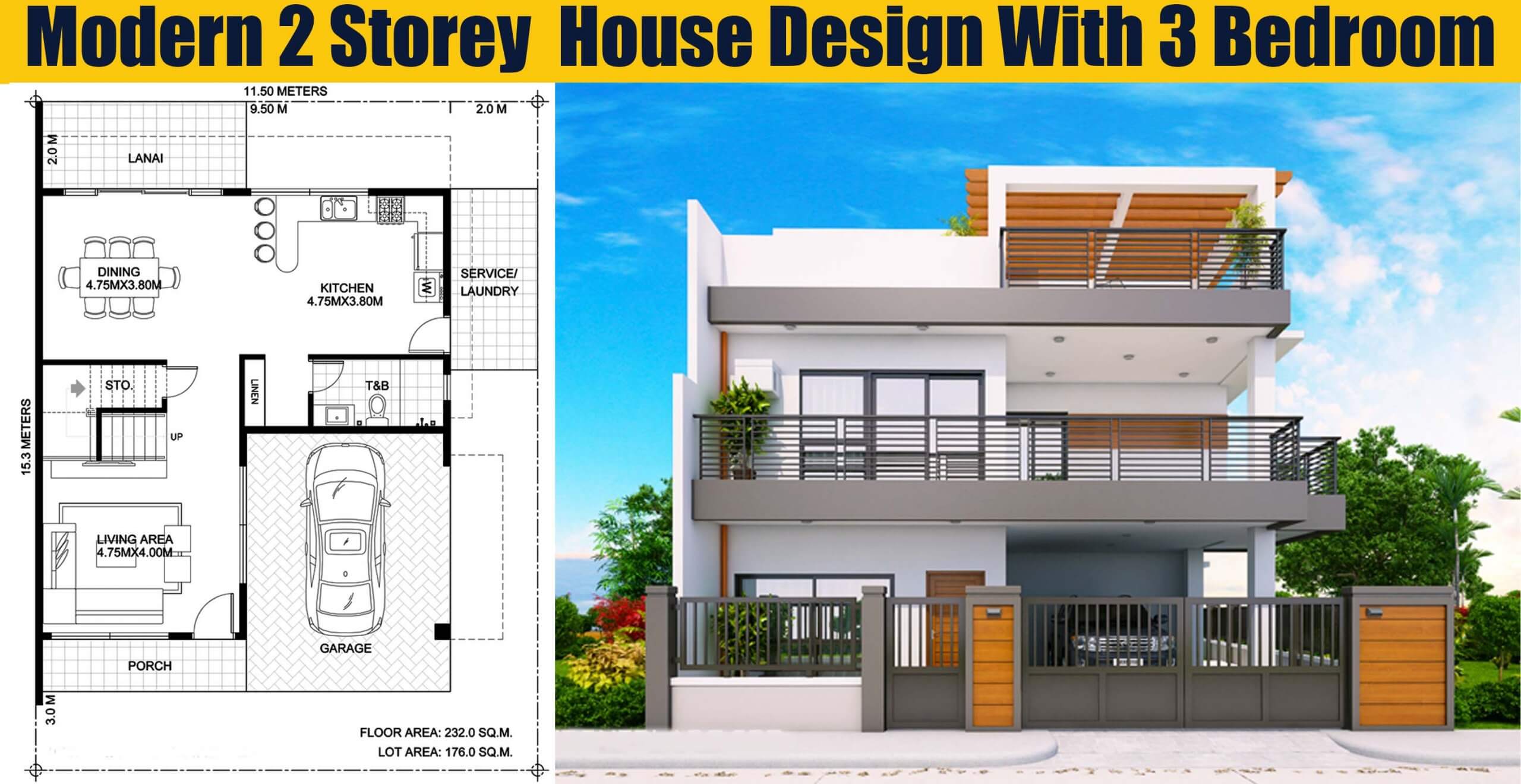 Arabella is a modern two-storey house design with 3 bedrooms, total floor area of 232 square meters (not including roof deck). This house can be built in a lot with 176 square meters, single attached (one-side firewall), requiring at least 11.50 meters frontage width.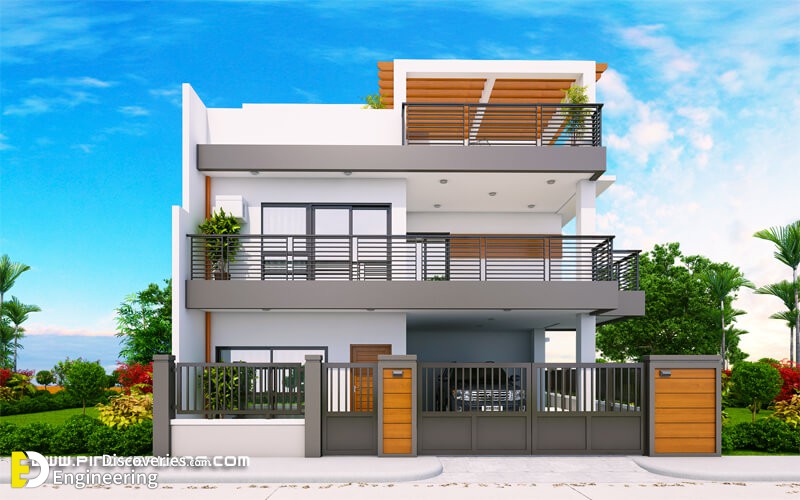 The modern look of the house is designed to be built in urban areas, seaside allowing you to enjoy the roof deck seeing the panoramic view of the surrounding and sky. Color combination mostly with light or white colour for the main wall, dark colour for accent walls and wood finish or colour for other areas of the house.  Dark aluminium framed windows and sliding doors is also adopted in this design to give more depth on the white walls.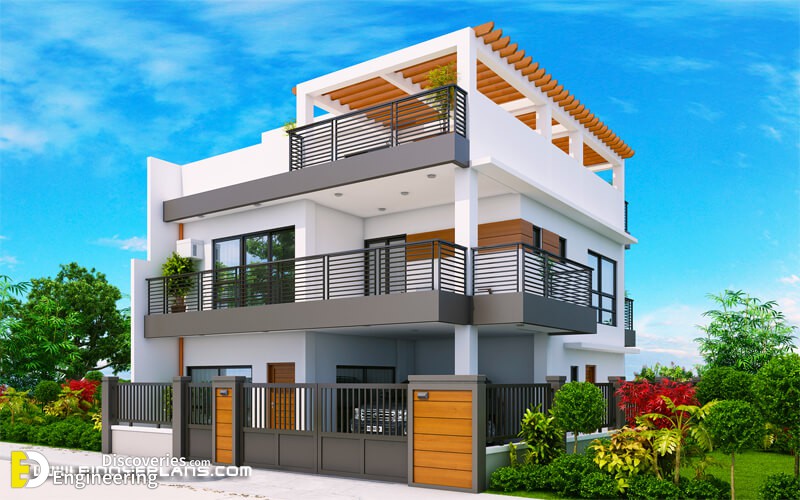 The ground floor plan consists of the main living area, garage, dining, kitchen, porch, common toilet and bath, lanai and the service or laundry area. Looking at the garage, this area can accommodate up to 2 cars. Entering the living area is a small porch, where living area having a size of 4.75 meters by 4 meters accommodating a set of couches, low cabinet with the television set on top.
Below stair lading is used as a small storage room. Combined dining and kitchen accommodate the rear portion of the ground floor with a small bar area that divides these two rooms. The dining area is 4.75 meters by 3.8 meters with an almost column to column sliding aluminium door with fixed sidelights.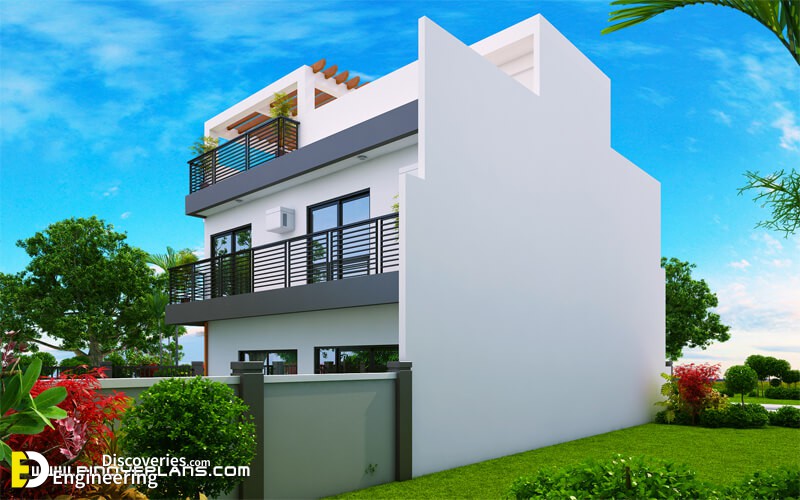 First Floor Plan consists of the 3 bedrooms, balconies and two toilet and baths. Bedroom 1 is 4.75 meters by 4.0 meters in size located at the front which can access the balcony at the front through a double swing door aluminium framed with 6 mm clear tempered glass. Bedroom 2 and master's bedroom is located at the rear, where these two rooms are provided with sliding doors to access the rear balcony. Master's bedroom is also provided with built-in cabinets and an en-suite toilet and bath for the convenience of the occupant.
The roof deck plan is 87.0 square meters, so if you are looking for additional space; this is the place to be. The area can be used for family gatherings, birthdays, reunions or can be a place for a silent moment.
Share this