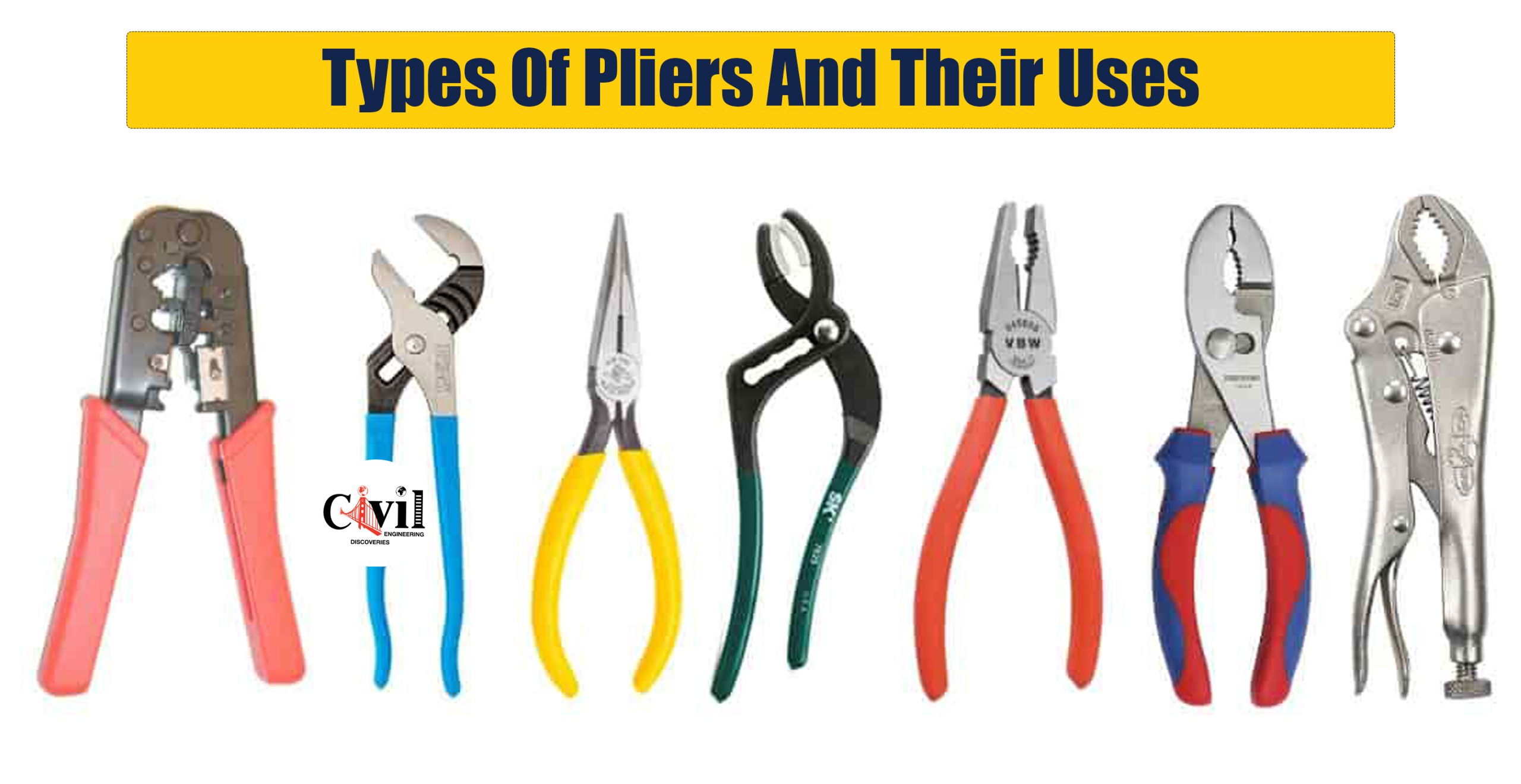 Plier is a very useful tool. with the help of a plier, small jobs and articles can be held. It is also used to cut or turn wires. Its jaws are hardened and tempered. The size of a plier varies from 4" to 10" For different kinds of jobs.
1. Slip Joint Pliers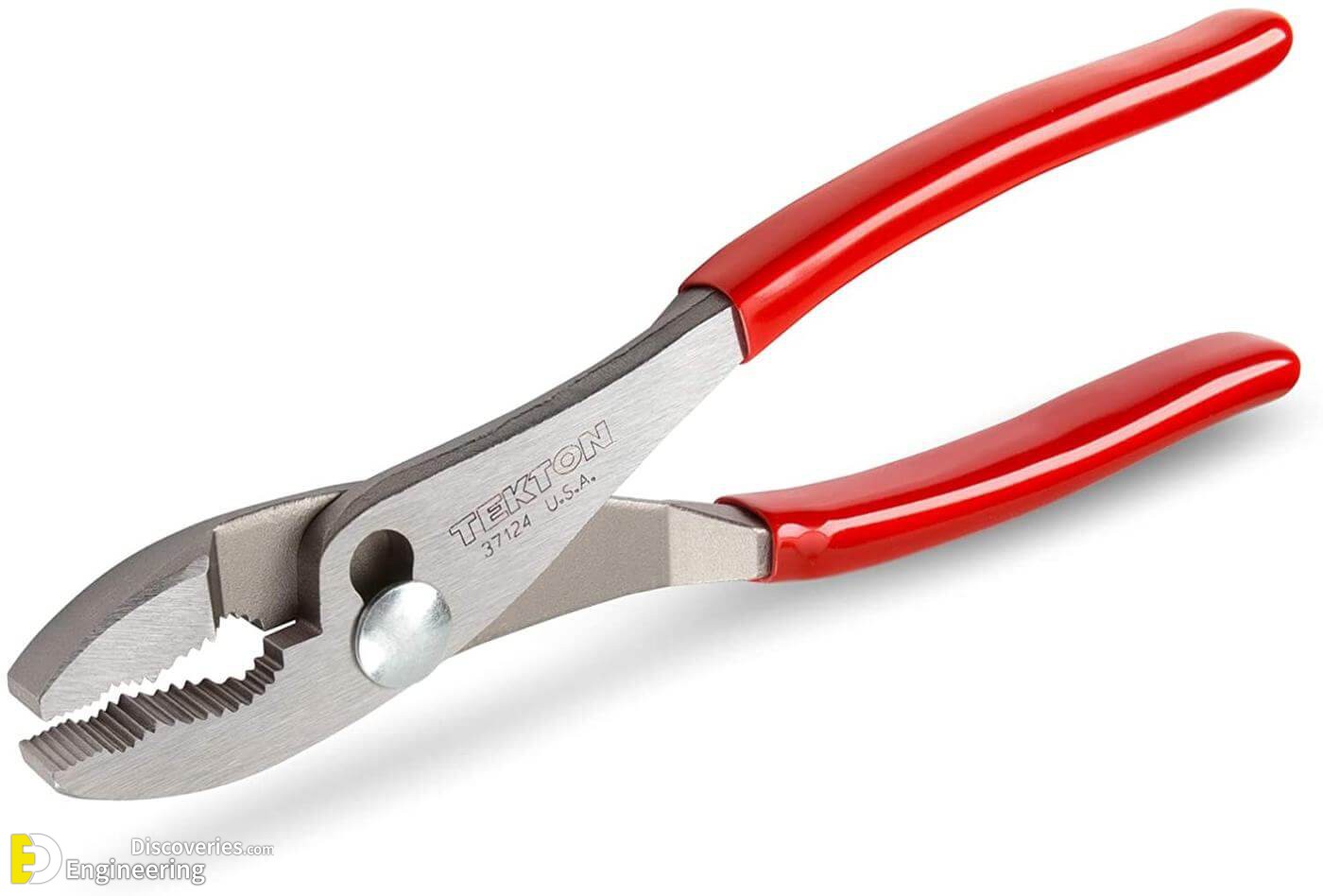 As per their name, these are pliers that permit adjustment to a greater range of opening by slipping motion of the two halves about the pin or rivet which connects them. Their jaws are square so they can hold only square jobs. They can not cut wires etc.
2. Tongue and Groove Pliers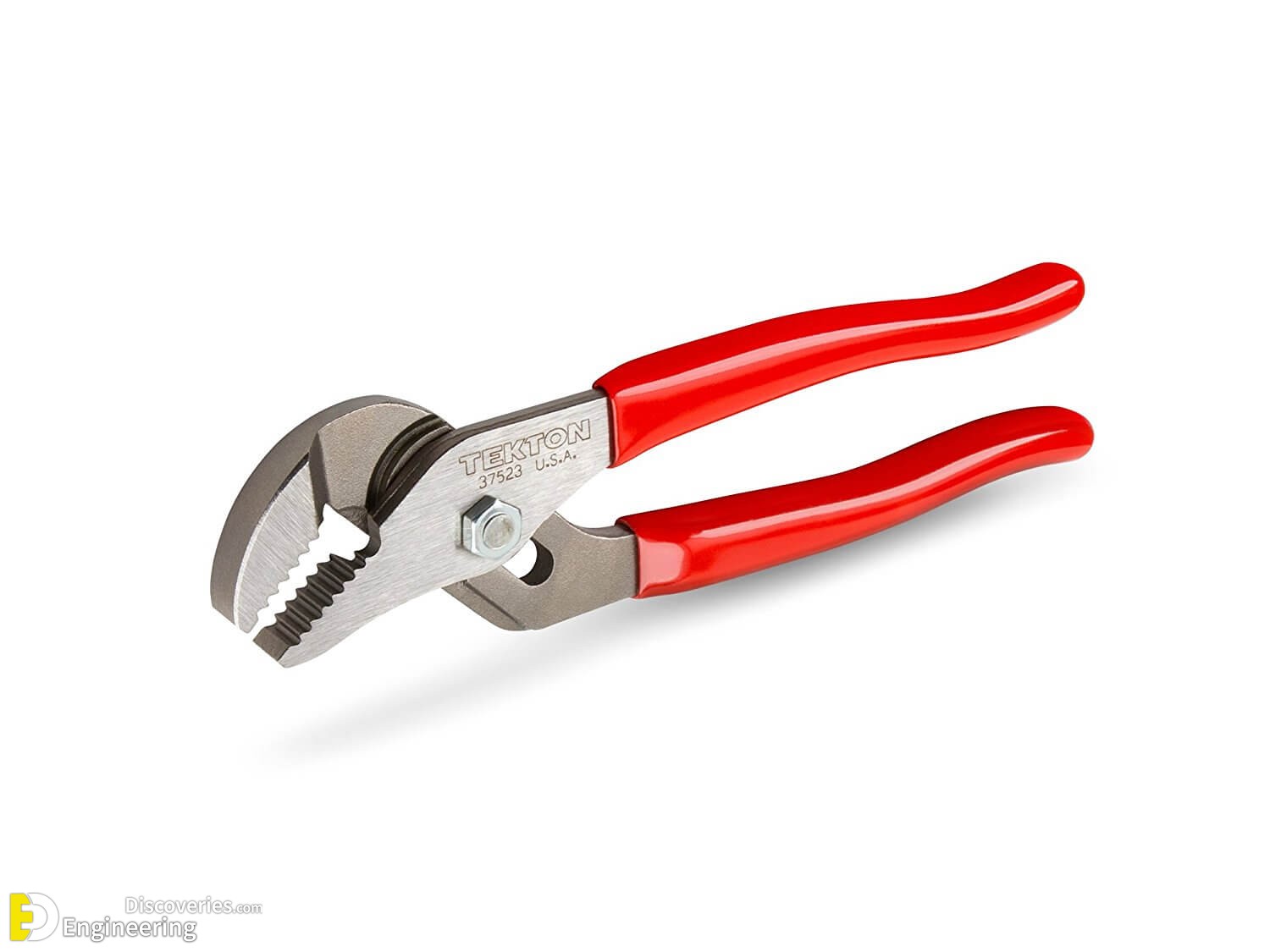 The Tongue and groove pliers are adjustable types of pliers with a jagged groove with an upper handle, allowing the lower jaw to be closed in multiple positions. These jaws make this tool helpful for turning nuts and bolts. It is also known as channel locks.
3. Locking Pliers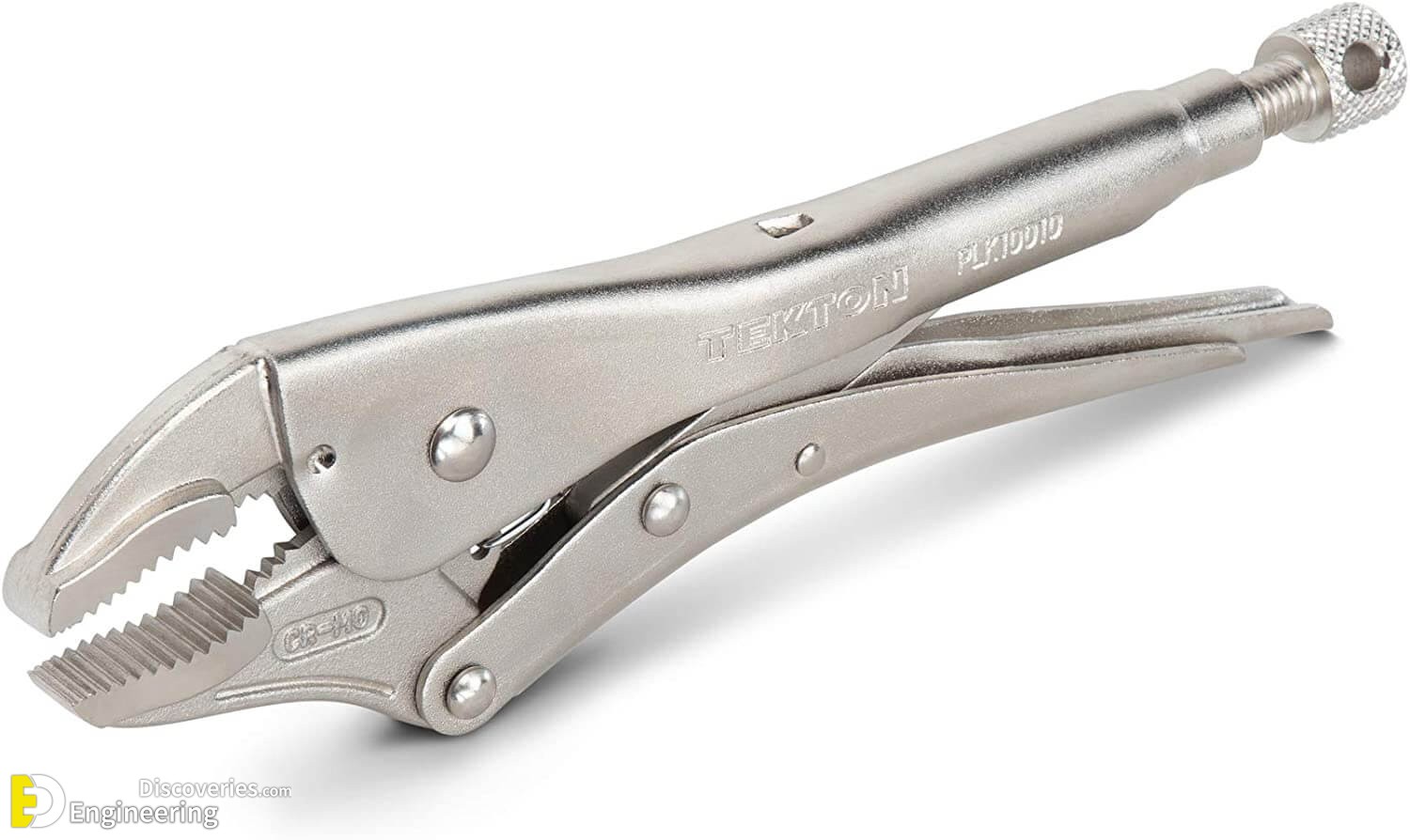 These pliers are made to lock the jaws in place, making them engaging for snatching screws and bolts. There are a variety of jaw sizes available for this tool, which enables you to choose a design that best suits your needs. They are also known as Vise-Grips.
4. Linesman's Pliers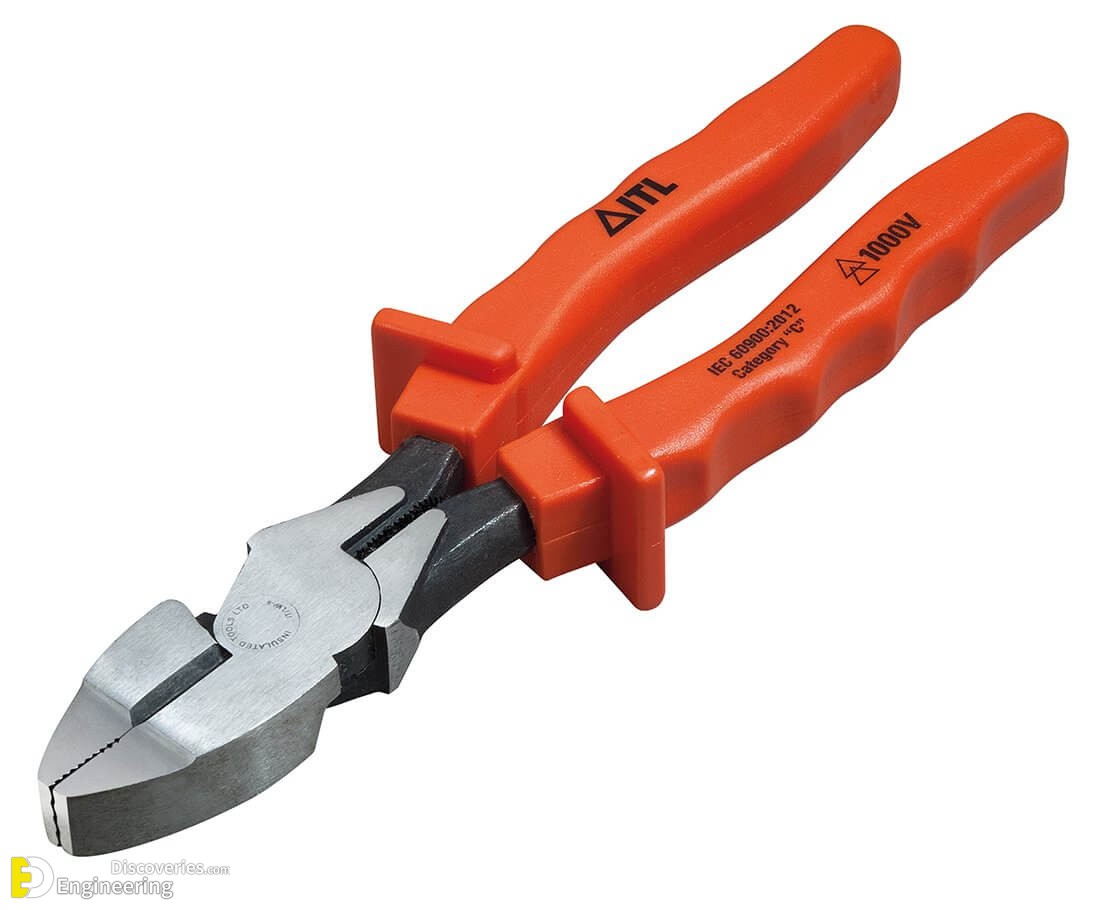 Although the name may not sound familiar, it is likely that you have seen or used them at some time. They are consist of a small gripping surface towards the tip and a cutting surface in the middle, it is a multipurpose tool often used in electrical work. Due to the multi-tool function and jaw strength, it can also be used for twists, turns, and curt metal which can be very hard for other pliers. In some cases, insulated handles are able to protect the user from electric shock, even although most models do not evaluate against shock.
5. Cutting Pliers or Diagonal Pliers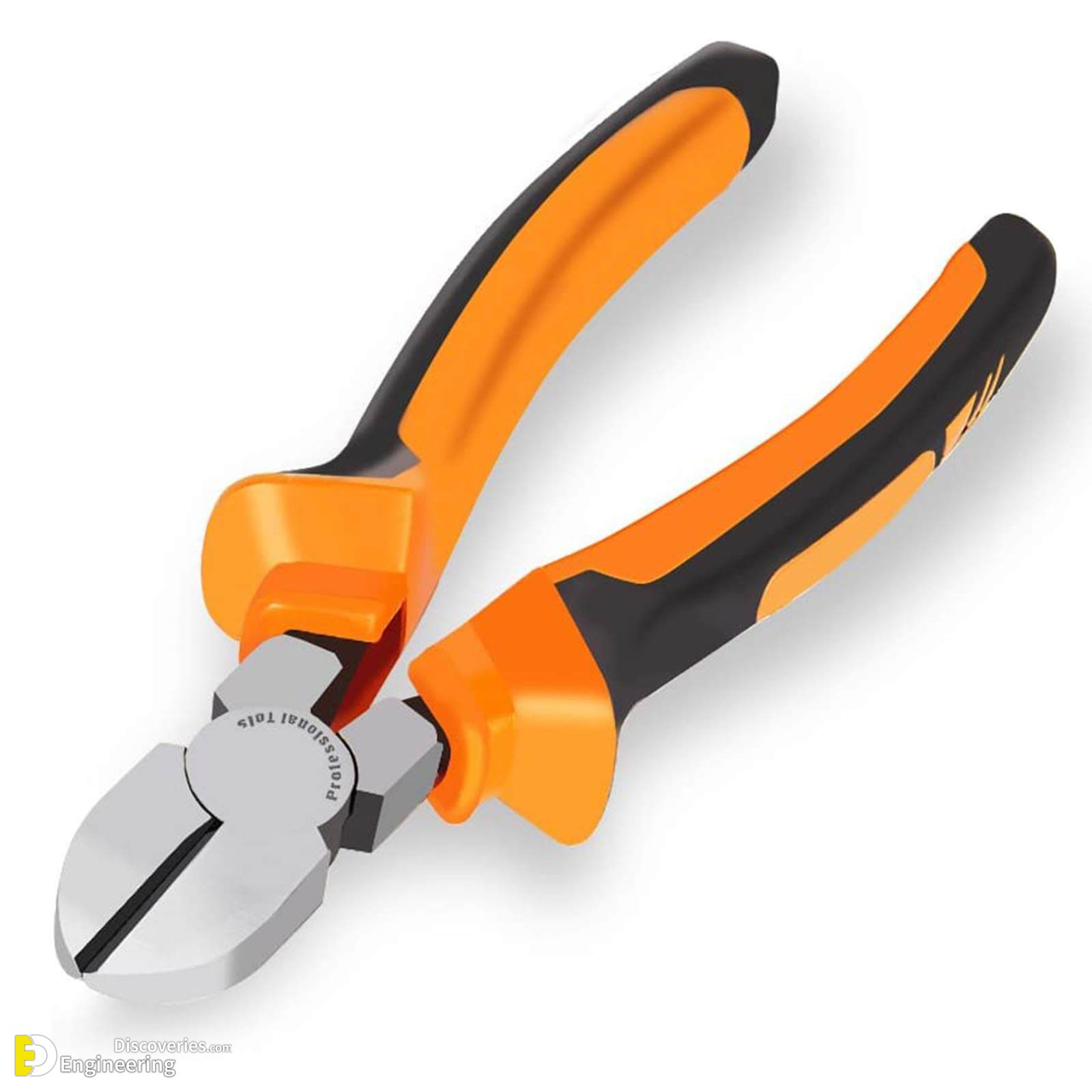 The jaws of diagonal pliers have an angled edge that is made to cut through the thick wire. They are very strong and can also be used to cut s. Hence they are useful in carpentry and also in electrical work. It is also known as a side-cutting plier, wire cutter, diagonal cutting plier, and flush cut plier.
6. Wire Strippers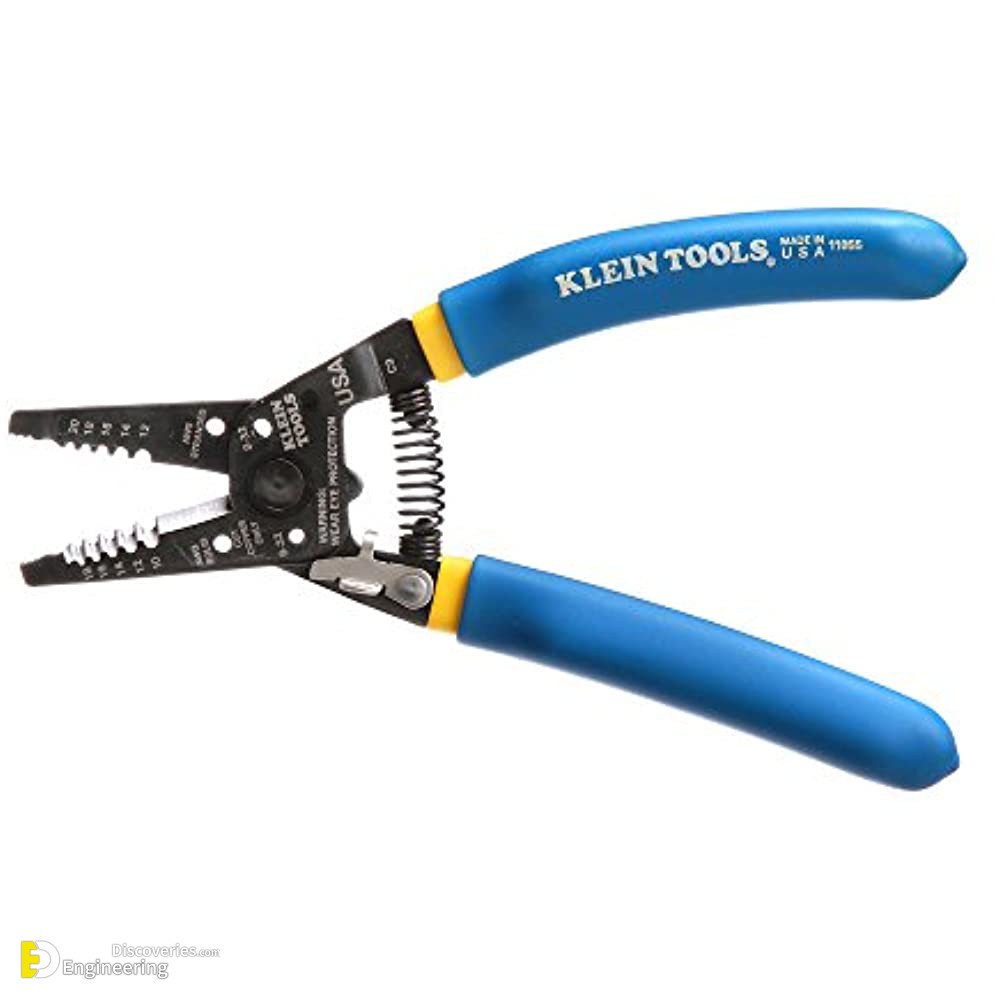 A wire stripper is a portable handheld tool used by workers, especially electricians, for removing the protective coating of an electric wire in order to replace or repair the wire. It is also capable of stripping the end portions of an electric wire in order to connect them to other wires or to terminals. A wire stripper is often considered an important tool for professional electricians and other related personnel.
7. Needle Nose Pliers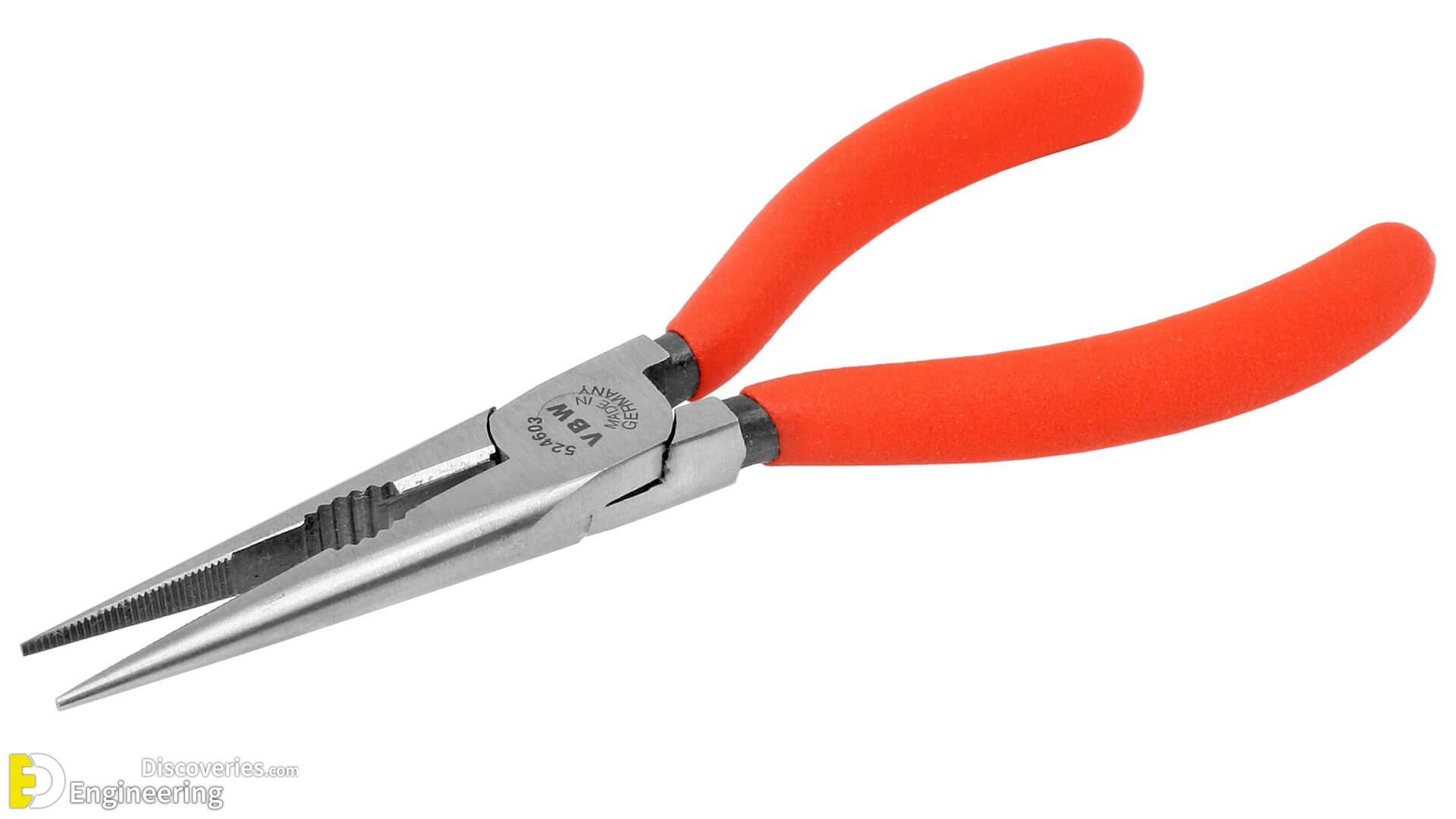 The Jaws of this type of pliers are tapered in length and are conical. These pliers do not have a cutting edge. These are used where there is no adequate space for a combination of the plier. They are mainly used in the gold smithy, radio, and T.V. jobs for making hooks of wires bending wires. Bearing locks can also be opened with it.
8. Fencing Pliers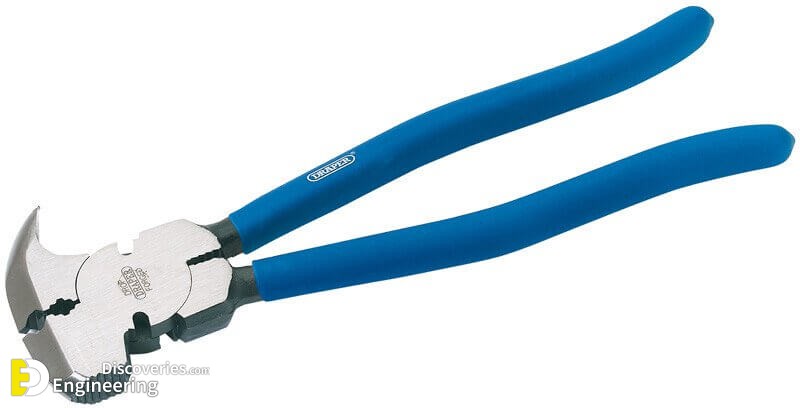 This curious-looking multi-tool resembles a hammer with two handles. The positions in the fulcrum provide to cut the wires of various gauges, while the staples in the left jawbone have a hammer surface for driving. The right jaw paws can be used to remove staples, and the jaw itself has a gripping surface and a round grip hole.
Important uses of pliers
Most of us think about the pliers when we need to cut the wires. But, in the electrical industries and other workshops pliers are the basic requirement of the operator.
Pliers are used for pulling wires as well as objects
They are also used for splicing, bending and tuning,
Most of the time people mainly use pliers for removing the insulation of the wire.
Depending on the plier type, each of the pliers has its applications. But most of them are used for cutting wires or holding metal parts.
Share this